Embark on a culinary journey with the fastest and most mouthwatering salad featuring pickled cucumbers, juicy tomatoes, garlic, and fragrant herbs.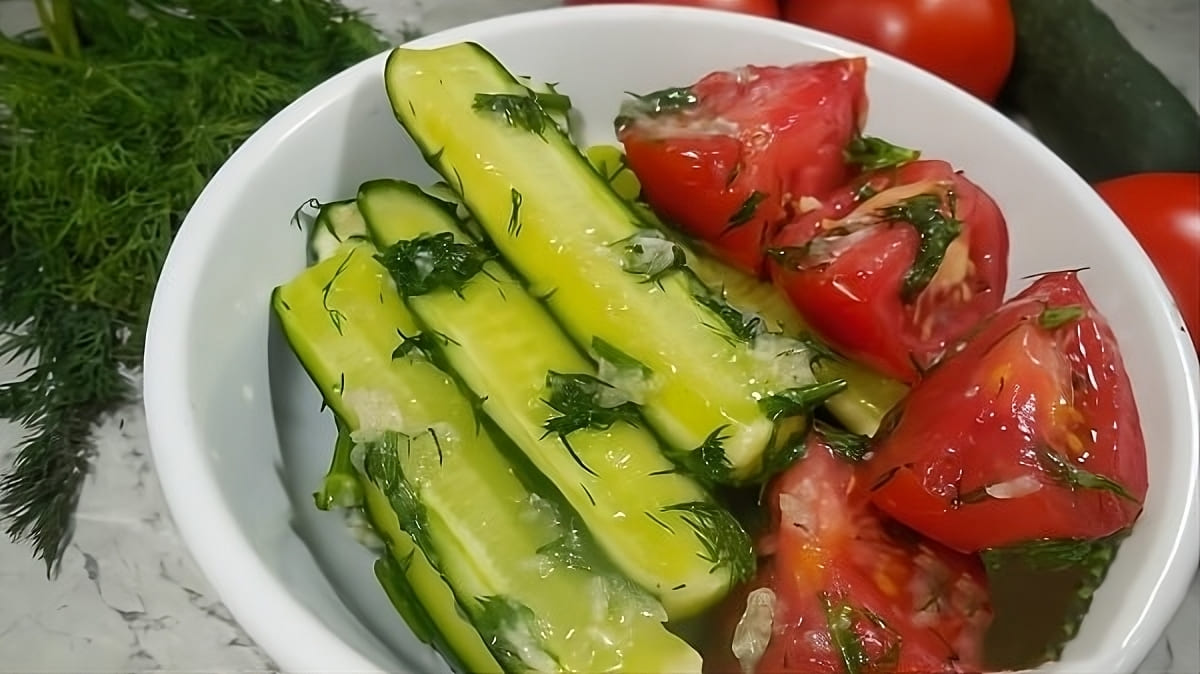 This salad, seamlessly blending European charm and American zest, is not just a feast for your taste buds but a celebration of simplicity and speed. Imagine the crunch of short cucumbers harmonizing with the burst of flavors from ripe tomatoes, all enhanced by the boldness of garlic and the freshness of your favorite herbs. Let's dive into a recipe that proves that great taste doesn't always require hours in the kitchen!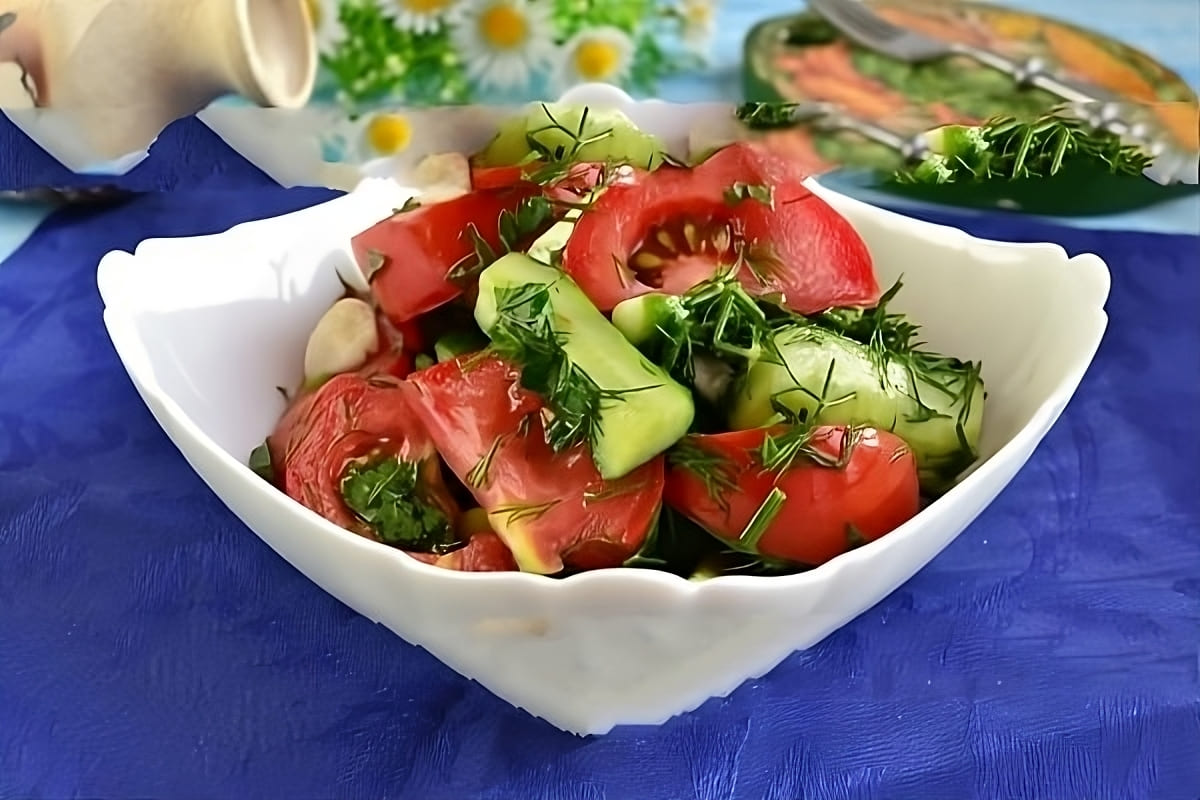 Ingredients:
6 short cucumbers
3 medium tomatoes
2 tbsp (tablespoons) salt
1/2 tsp (teaspoon) coarsely ground black pepper
5 cloves of garlic
A bunch of herbs (preferably dill, or your favorite herbs)
Instructions:
Take two polyethylene bags and place one inside the other.
Cut the cucumbers in half, remove the ends, and place them in the bag. Add tomatoes, cut into quarters, garlic cloves, salt, pepper, and finely chopped herbs on top.
Tie the bag tightly. Shake vigorously to ensure thorough mixing of the ingredients.
Refrigerate for 5 hours, shaking the bag occasionally.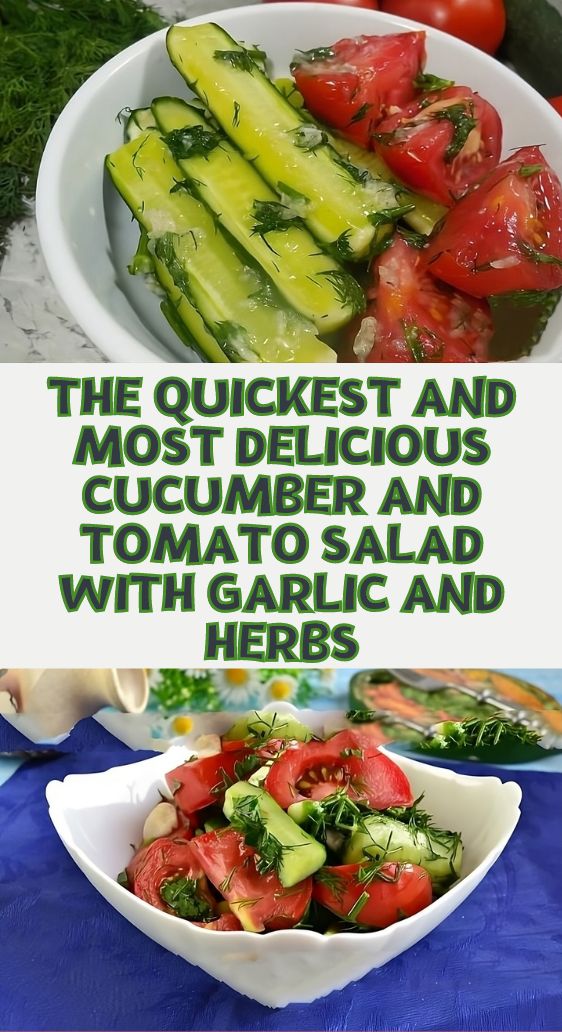 Enjoy your meal!