Here's a quick and easy recipe for torchetti, delicious Italian cookies that are perfect for any occasion.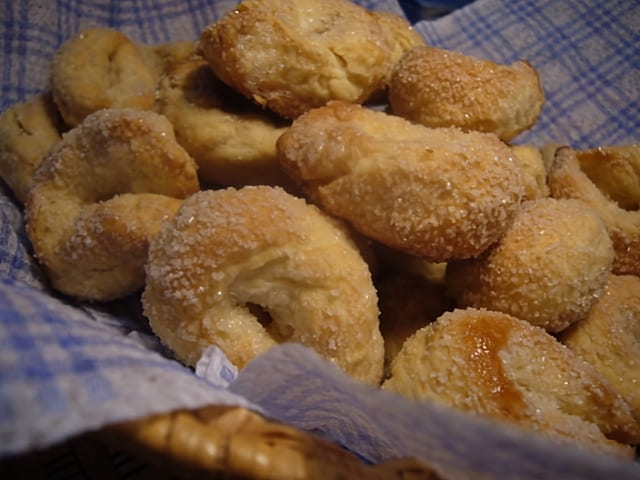 Made with simple ingredients like butter, sugar, flour, and vanilla, these cookies are rolled in sugar and baked until golden brown.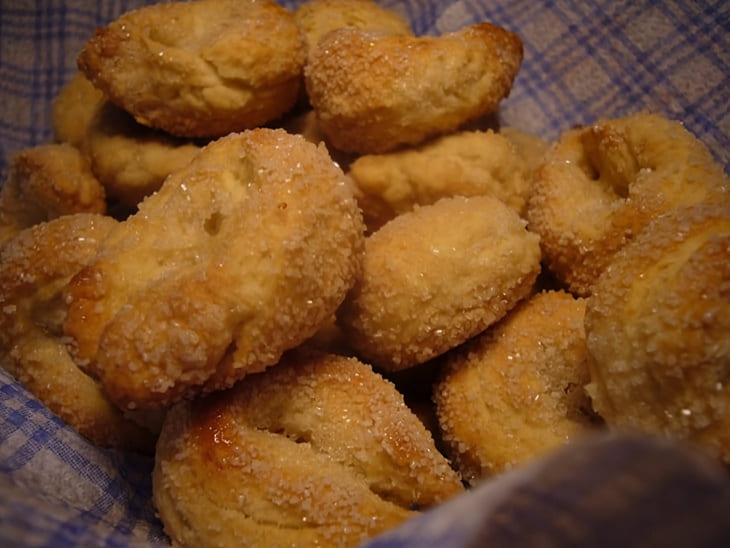 Follow this step-by-step guide to make these tasty treats in no time!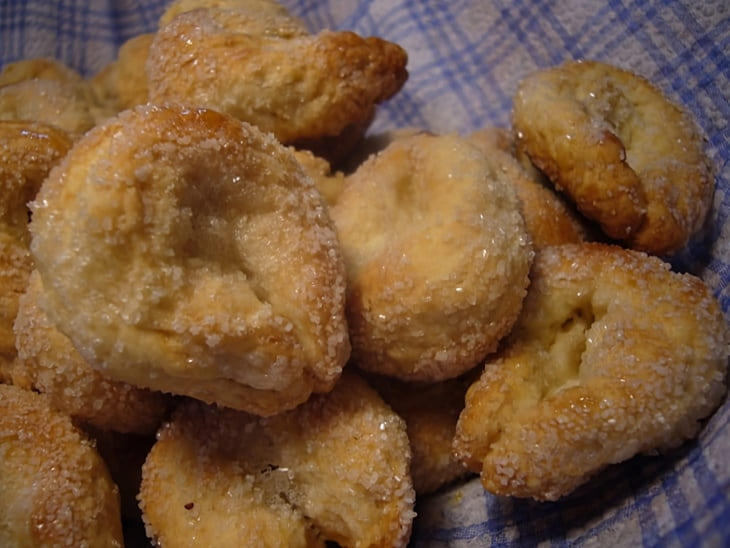 INGREDIENTS
100g unsalted butter
100g granulated sugar
250g all-purpose flour
1 packet (10g) baking powder
Pinch of salt
1 tablespoon of vanilla sugar
INSTRUCTIONS
Sift the flour and baking powder together into a bowl. Make a well in the center and add the softened butter.
Add a little warm water and knead the dough until it is soft and smooth. Let it rest for about 15 minutes.
Roll the dough into long sausage-like shapes, approximately 10 cm in length. Roll them in sugar and pinch the ends to create an oval shape.
Line a baking sheet with parchment paper and place the cookies on it.
Bake in a preheated oven at 180°C (350°F) for 10-15 minutes.
Allow the cookies to cool before serving.