Get ready to satisfy your chocolate cravings with this heavenly recipe for the Most Decadent Chocolate Cake! Made with rich dark chocolate, creamy butter, eggs, sugar, flour, and a hint of optional rum or cognac, this cake is a chocolate lover's dream.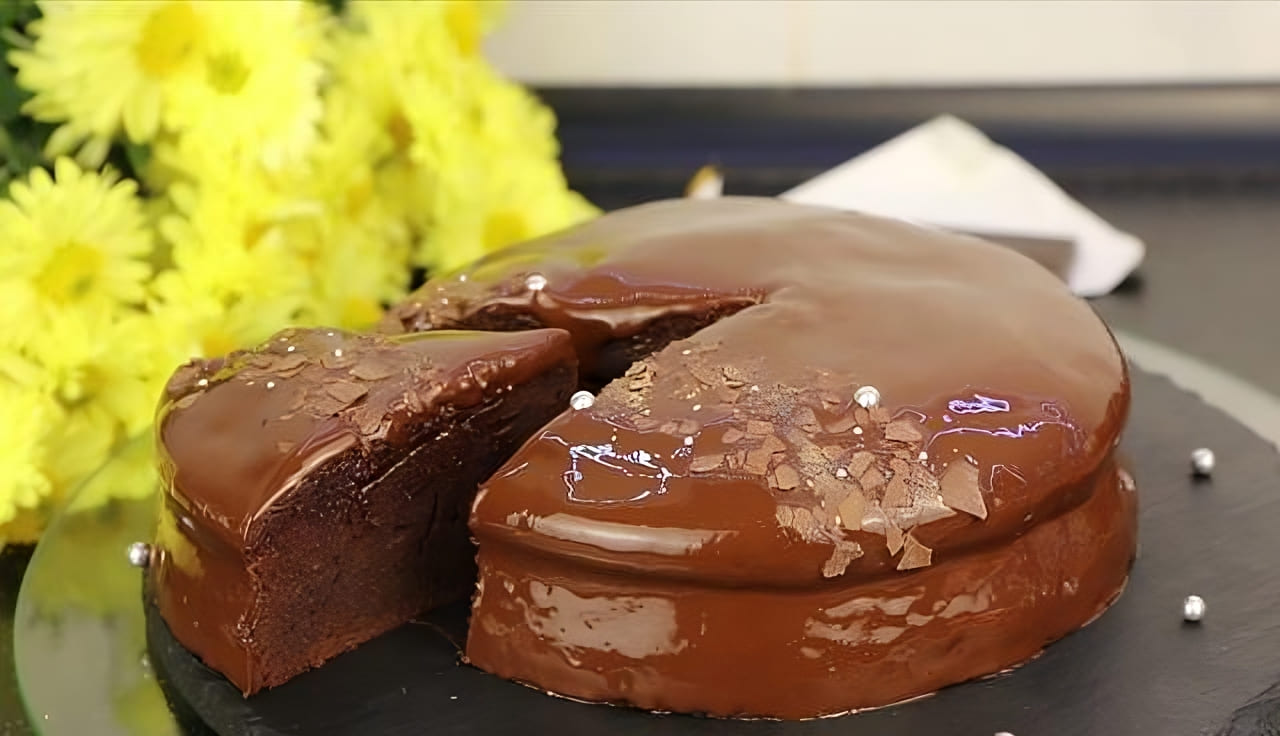 The batter comes together easily, resulting in a glossy and aromatic mixture that bakes into a moist and intensely chocolatey cake. Once cooled, it's coated with a glossy chocolate glaze that adds an extra layer of indulgence. The end result is a cake that's incredibly flavorful, with a subtle boozy note, and a perfect balance of sweetness. This cake is sure to impress and delight anyone with its rich, luscious, and irresistible taste. So go ahead and treat yourself and your loved ones to this divine chocolate cake, and enjoy the ultimate chocolate experience!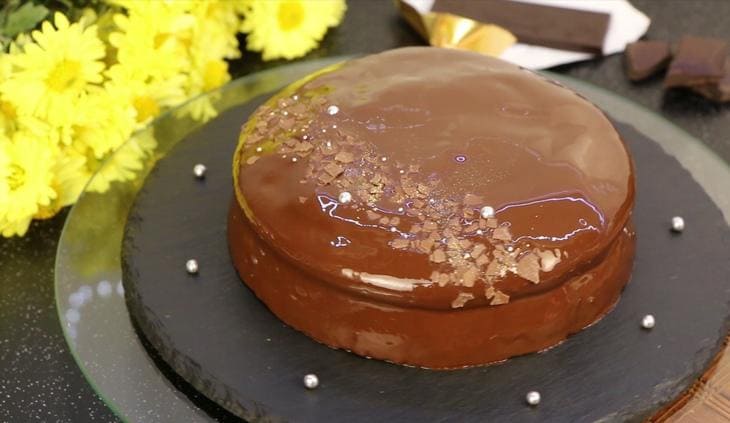 Ingredients:
For the cake batter:
150g unsalted butter
150g dark chocolate
225g eggs (room temperature)
70g sugar
45g all-purpose flour
10g rum or cognac (optional)
a pinch of salt
For the glaze:
150g dark chocolate
15g vegetable oil
Instructions:
Prepare the cake batter. Melt the dark chocolate and butter together. Add rum or cognac if desired.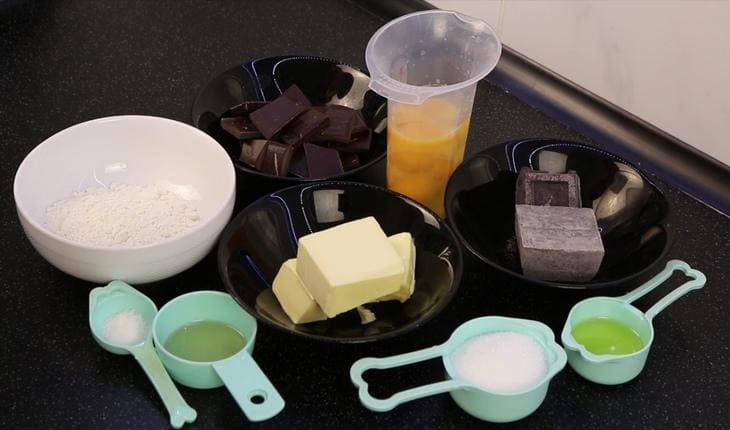 In a separate bowl, whisk together the eggs, sugar, and salt until well combined. Then mix in the melted chocolate-butter mixture.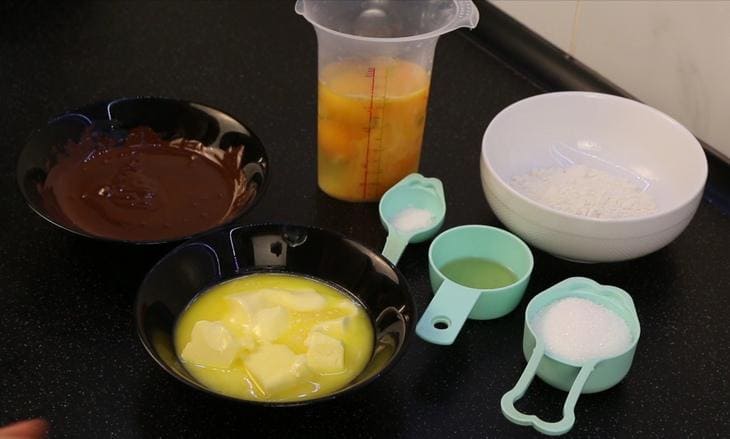 Sift in the flour and stir until a smooth and glossy batter is formed.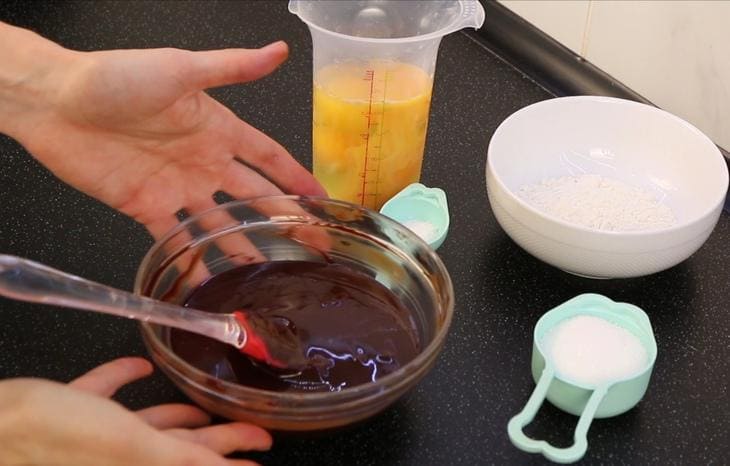 Grease the bottom and sides of a cake pan with butter and dust with cocoa powder. Line the bottom of the pan with parchment paper. Pour the batter into the prepared pan and smooth the top.

Bake in a preheated oven at 160°C (320°F) for 40-45 minutes. Avoid using a higher temperature, as the cake may rise too much during baking and sink upon cooling.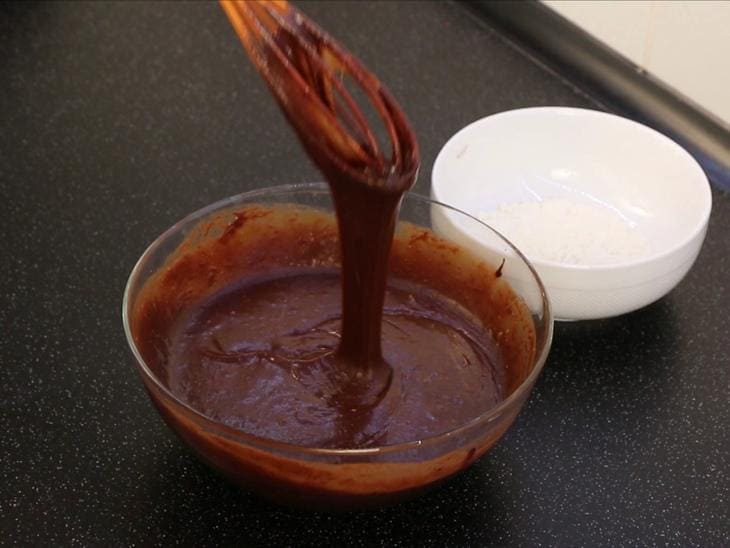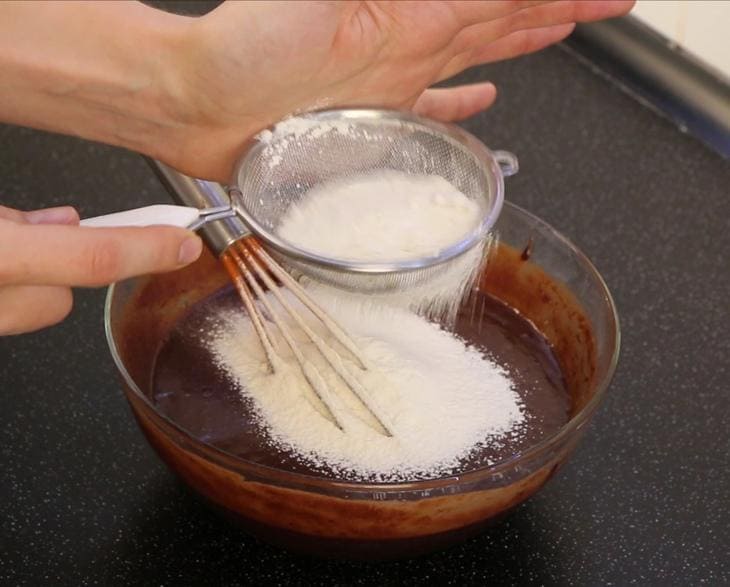 Check the doneness of the cake with a toothpick. A slight dome may form on the cake during baking, but it will settle as the cake cools.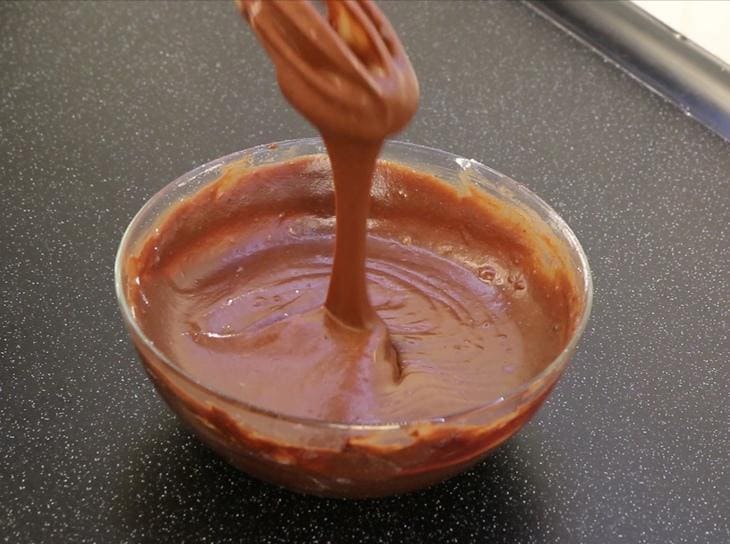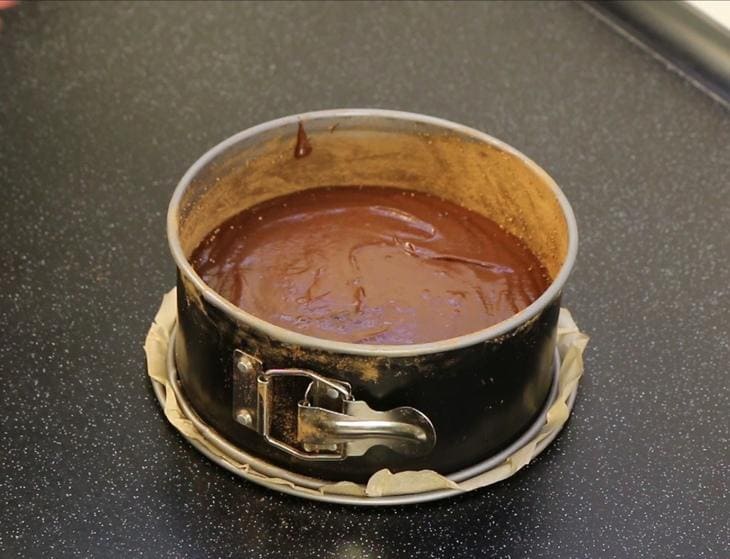 Allow the cake to cool completely in the pan, then remove it from the pan and transfer to a serving plate.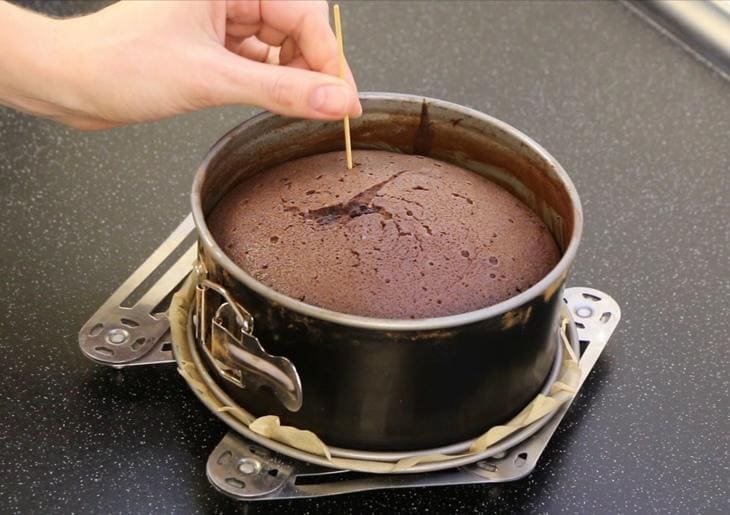 Prepare the glaze by melting the dark chocolate and mixing it with vegetable oil.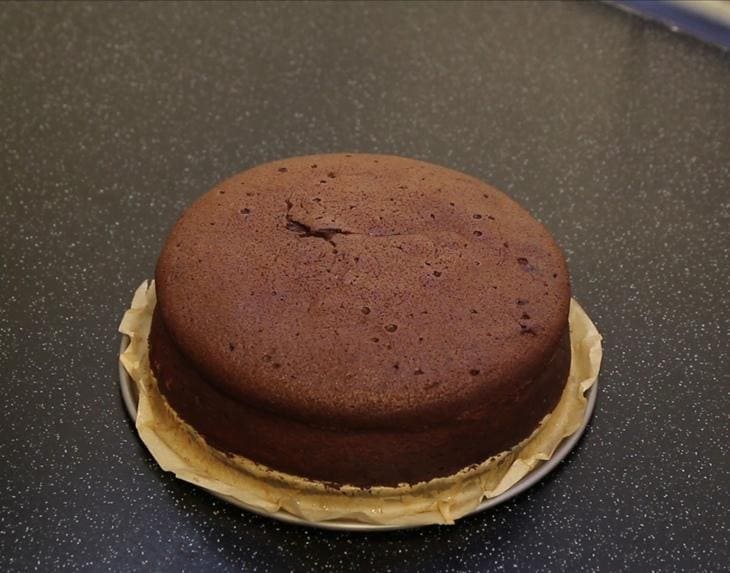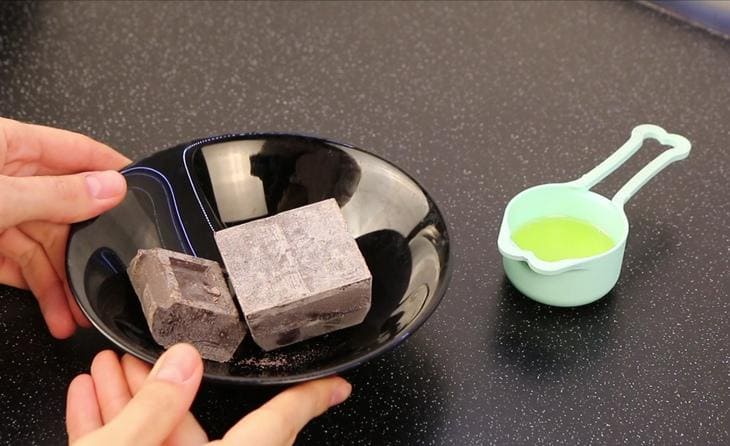 Pour the glaze over the cooled cake, covering all sides.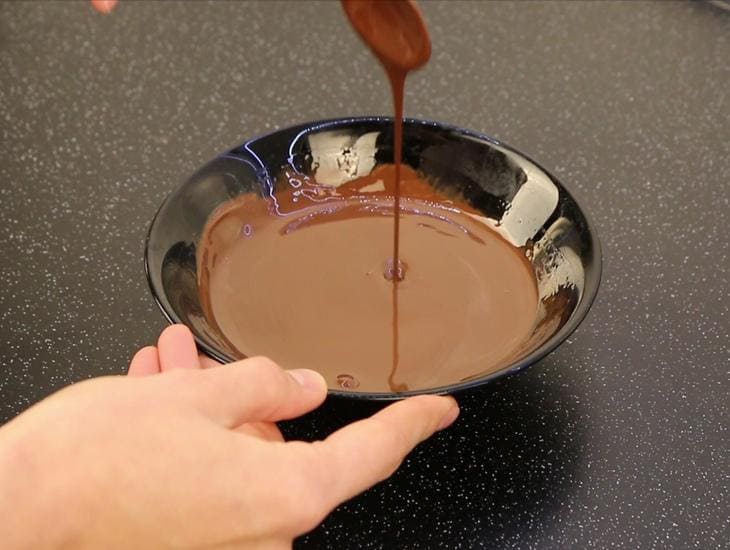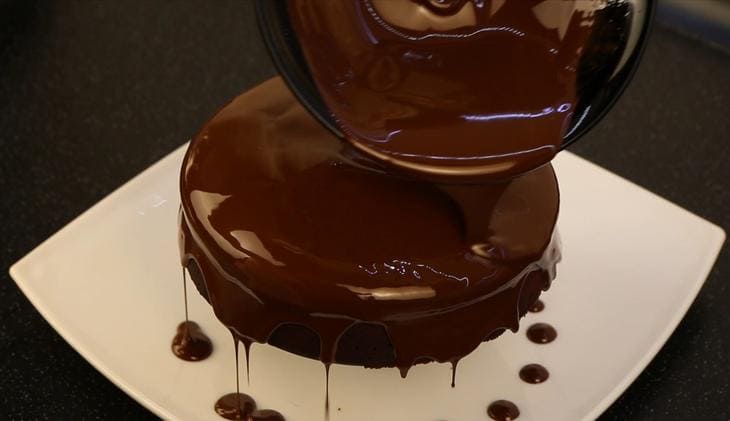 Allow the glaze to set, then serve and enjoy!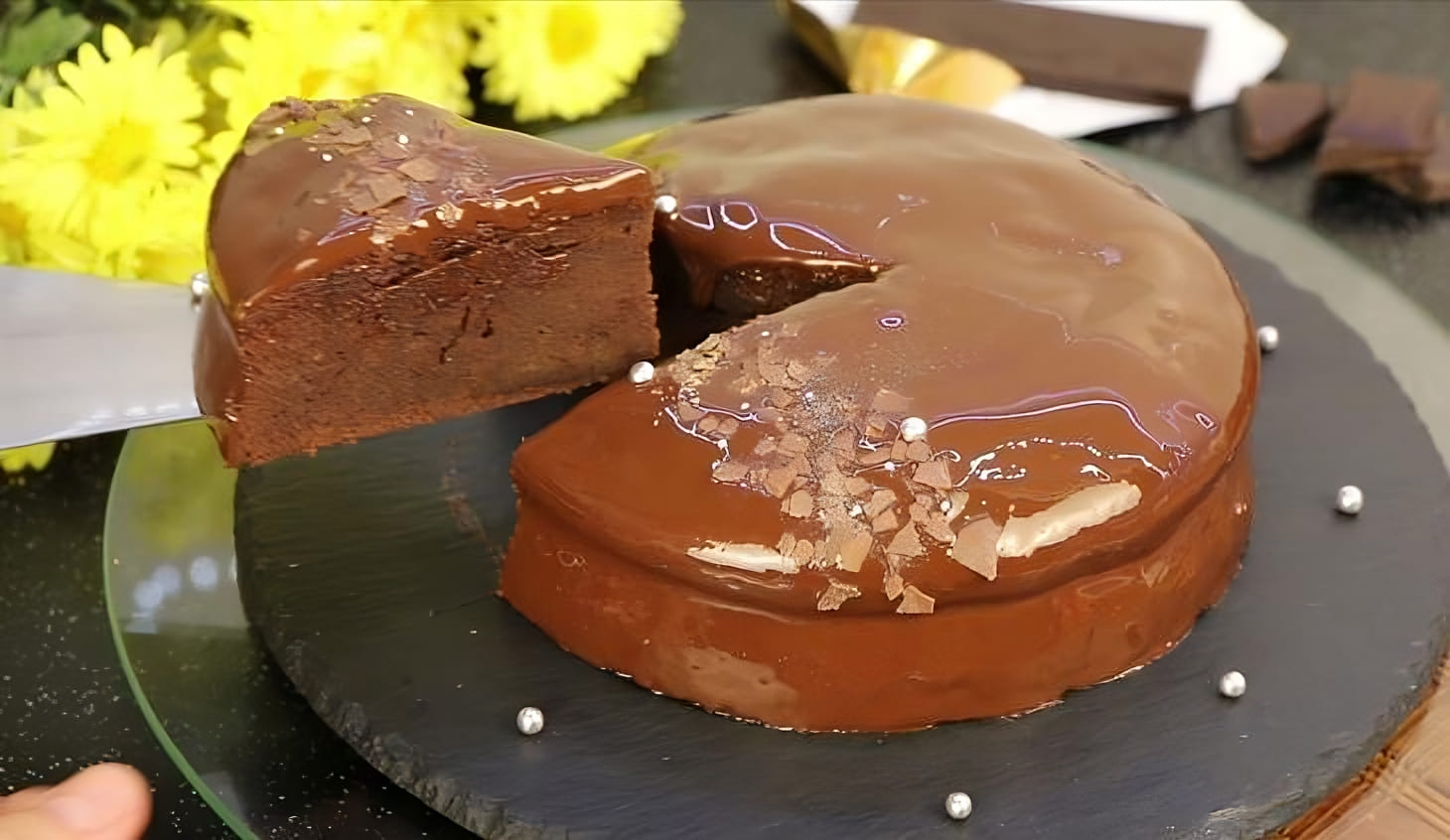 This cake is incredibly aromatic, rich in chocolate flavor, and has a subtle hint of alcohol. It's moist, moderately sweet, and very chocolatey!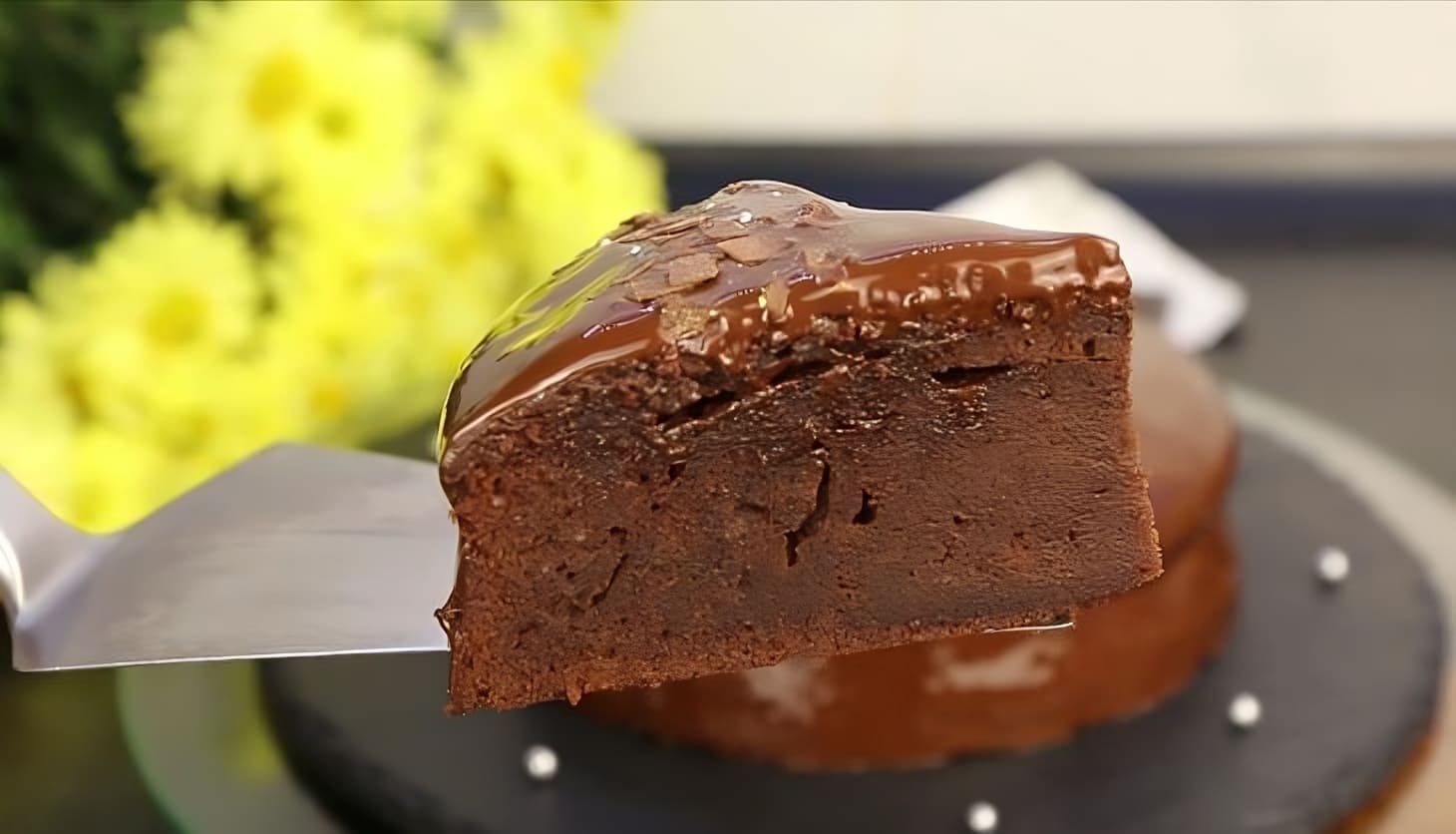 We hope you enjoy this recipe! Wishing you a wonderful mood and a fantastic dining experience!