I adore this miraculous recipe…
This dessert is an absolute marvel, offering a burst of incredible flavors with minimal effort. Creamy cottage cheese, sweet blueberries, and the subtle sweetness of thin pita bread unite to create a dessert that will have your taste buds dancing. Whether you're a dessert enthusiast or just want to satisfy your sweet cravings without the fuss, this recipe has got you covered. Join us on a journey of culinary ease and delightful taste in this mouthwatering adventure!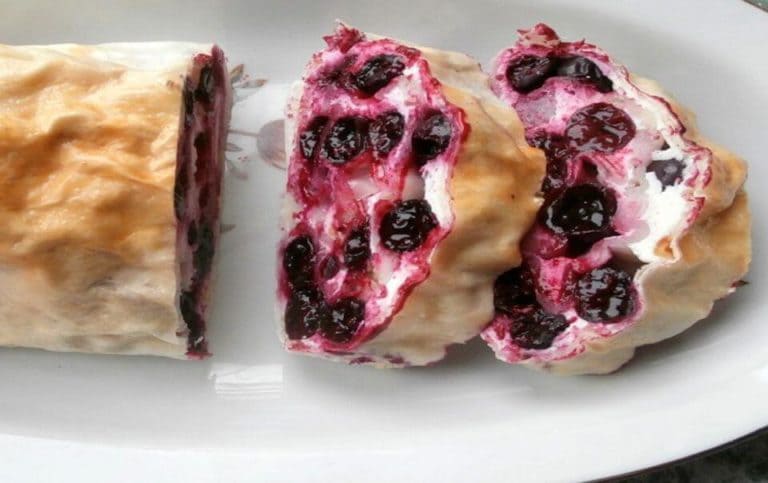 Ingredients:
Thin Pita Bread – 1 sheet (100 grams)
Eggs – 2 pieces
Cottage Cheese – 300 grams (5% fat)
Fresh Blueberries
Sweetener, to taste
Instructions:
Mix 1 whole egg and 1 egg white with the cottage cheese.
Add sweetener (you can skip it if you prefer).
Lay the thin pita bread on a flat surface and spread the cottage cheese mixture evenly over the entire surface.
Sprinkle fresh blueberries on top of the cottage cheese mixture.
Roll up the thin pita bread into a tight roll.
Line a baking sheet with parchment paper (you can also use a silicone mat or any baking dish) and place the roll on it.
Brush the top of the roll with the remaining egg yolk.
Bake in a preheated oven at 180°C (350°F) for 25-30 minutes.
Slice into portions and serve.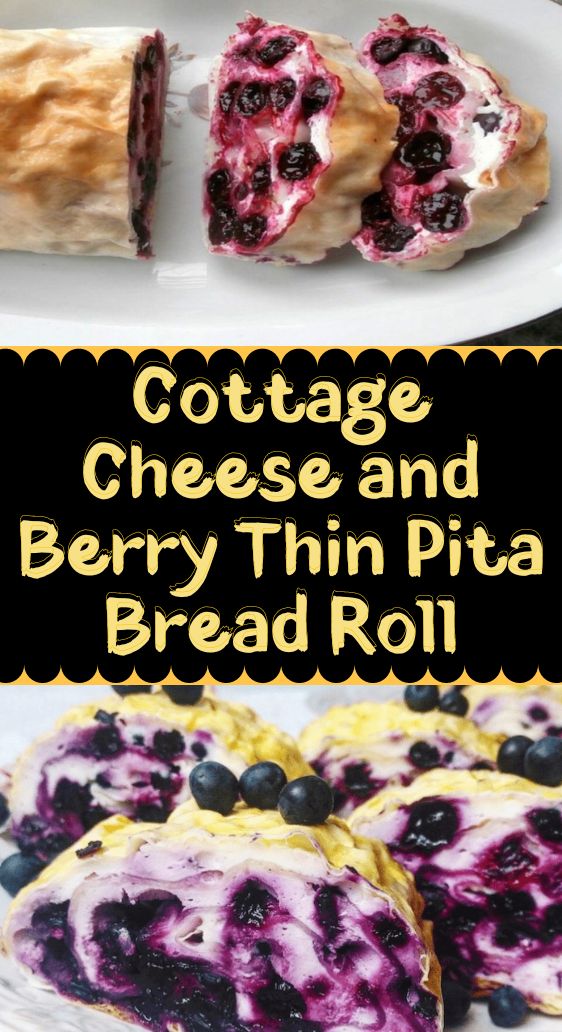 Enjoy this delightful cottage cheese and berry thin pita bread roll, a simple yet incredibly delicious dessert that's a breeze to make!