A very simple and delicious breakfast for the whole family!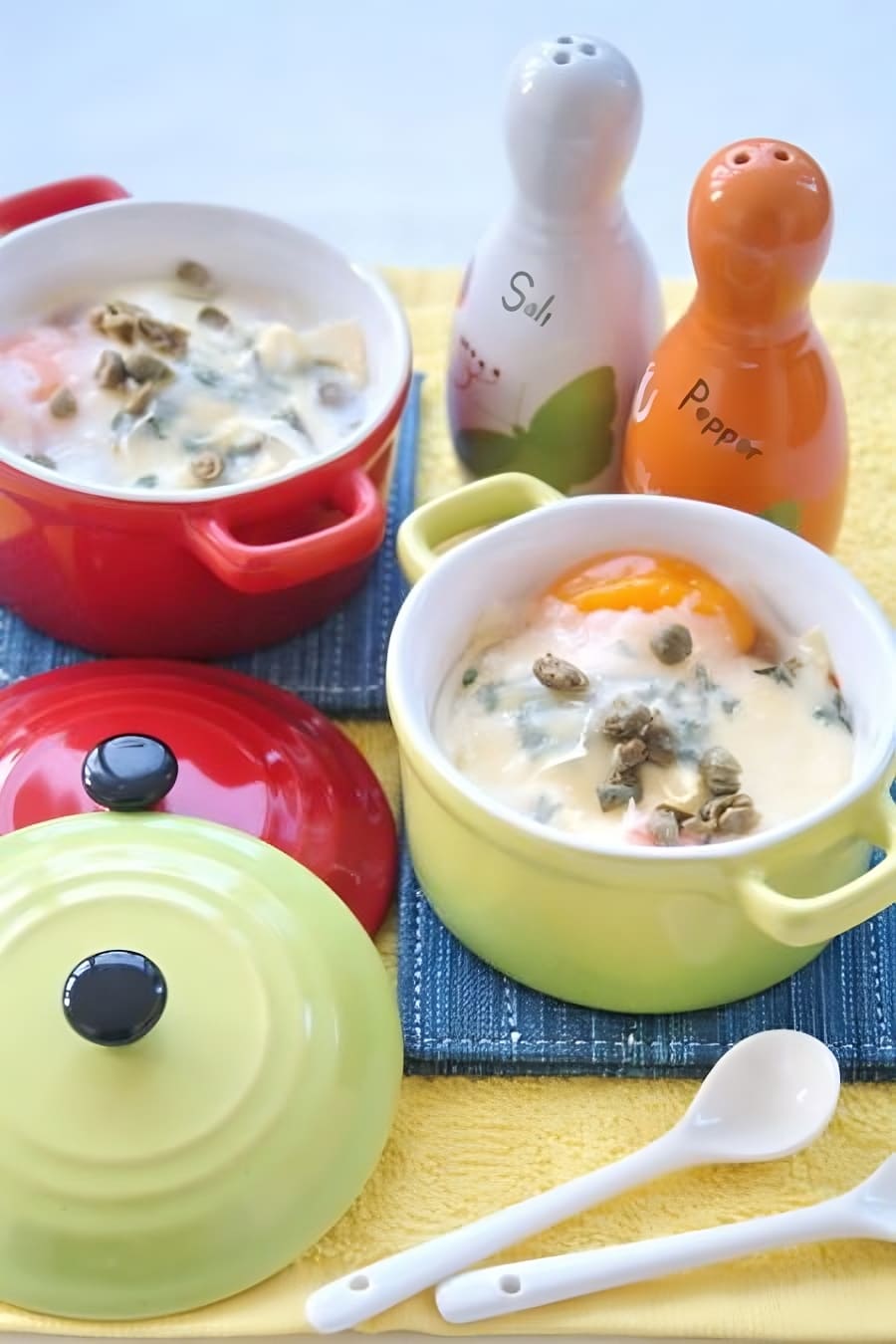 INGREDIENTS
capers – 1 tsp.
olive oil – 2 tsp.
black pepper (ground, )
sea salt
rosemary (fresh, small sprig)
thyme (fresh, twig) – 1 pc
parmesan (for sprinkles) – 15 g
mozzarella (1 ball) – 125 g
tomato (medium) – 1 pc. (or several cherry tomatoes per serving)
Chicken egg (raw) – 2 pcs.
Or 4-5 quail eggs.
Instructions
Wash and dry tomato. Cut it into cubes. If the tomato is very juicy, remove the seeds. Divide the diced tomato into two portions and put them in their baking sheets. Drizzle with olive oil and season with salt.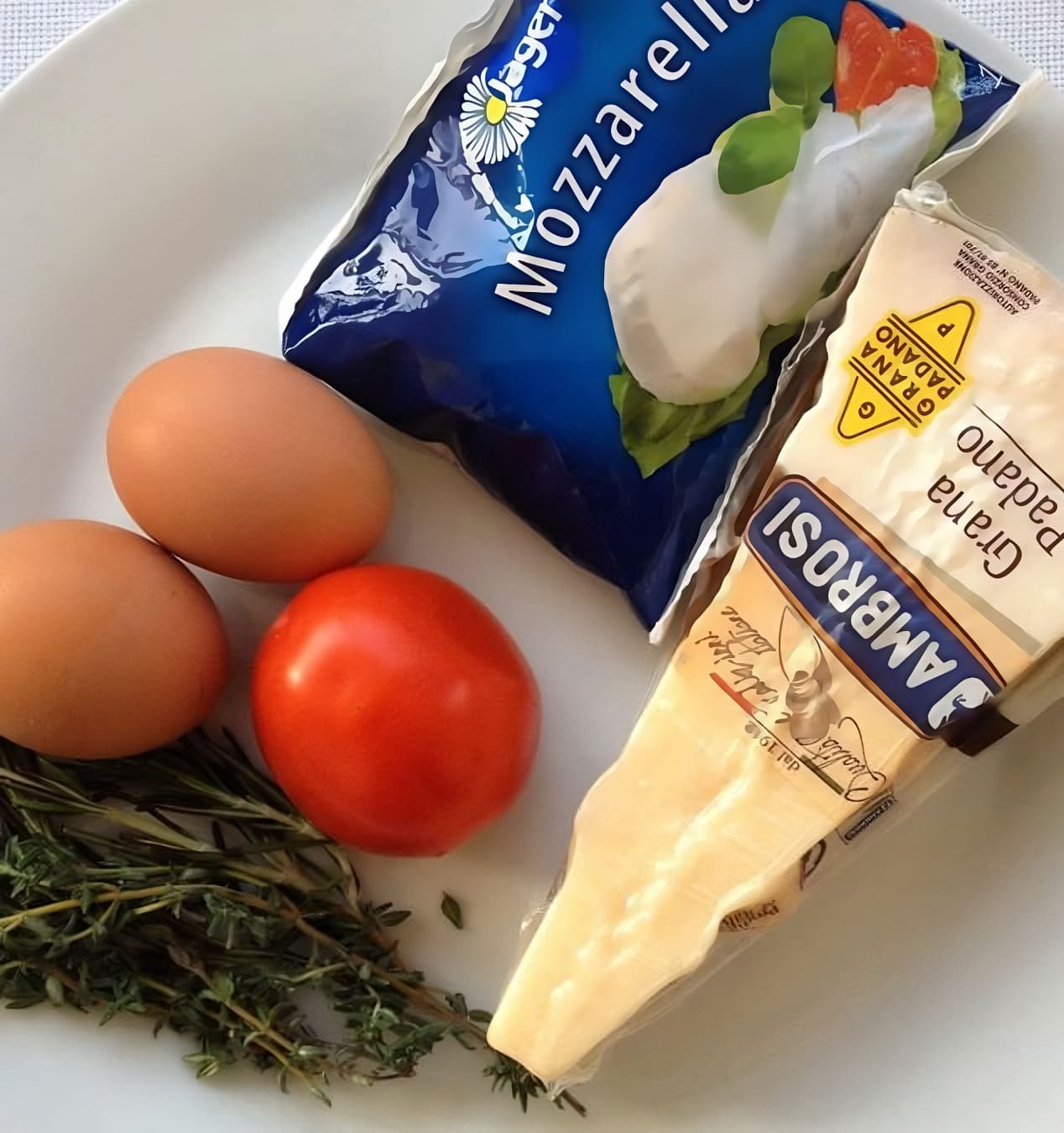 Cut the mozzarella into two pieces. Place a half in each baking dish.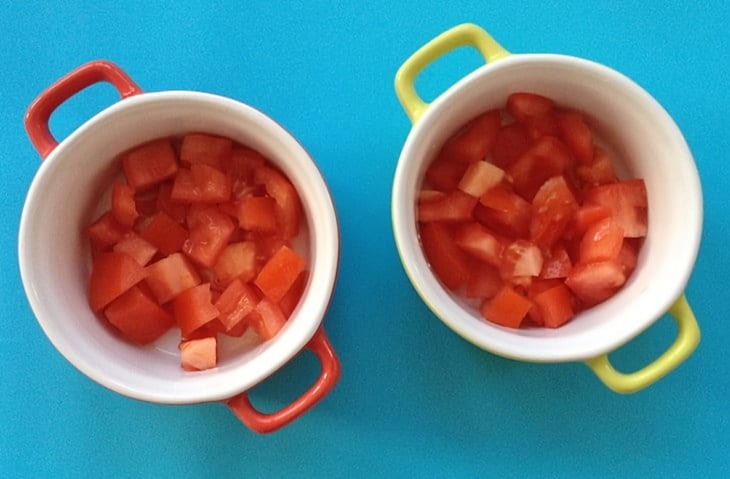 Beat an egg. Sprinkle with thyme, rosemary.
Cut Parmesan into thin slices, sprinkle eggs with mozzarella.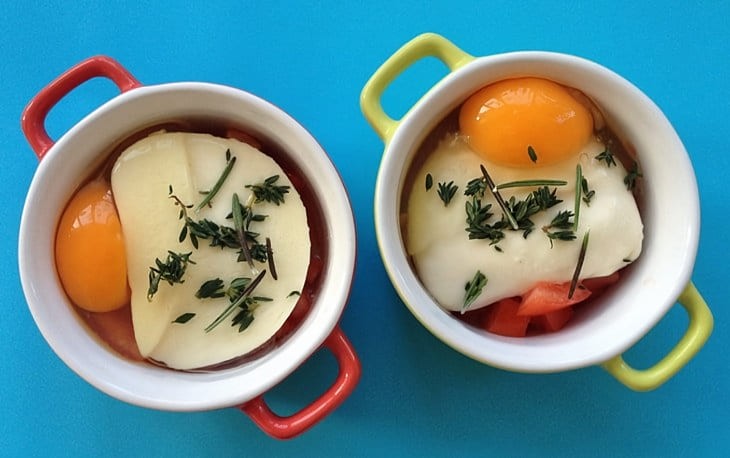 Bake in the oven at 200-220*C for 7-10 minutes (it all depends on your oven).
Chop the capers and sprinkle over the dish.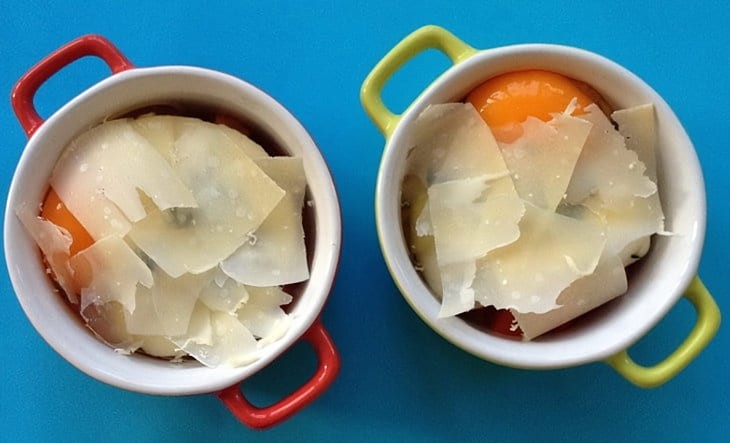 The yolk should remain half raw.
Serve with oven-dried bread, which can be rubbed with garlic and drizzled with olive oil.