Basically, the coleslaw is made with a tangy mayonnaise dressing and celery salt. Sugar is added to sweeten the dressing, and a shredded carrot adds color. For additional color, you might add a bit of shredded purple cabbage or some red bell pepper, sliced very thinly.
Serve this tasty coleslaw with pulled pork or summer meals, or take it along to a potluck or family cookout. It's wonderful with Southern fried chicken and fried fish or seafood as well, and it makes a great topping for fish tacos.
If you have a food processor, use it to shred the cabbage and carrot, or slice or chop the cabbage by hand. Anyway, this coleslaw recipe will still make your meal more satisfying whether you use a food processor or not.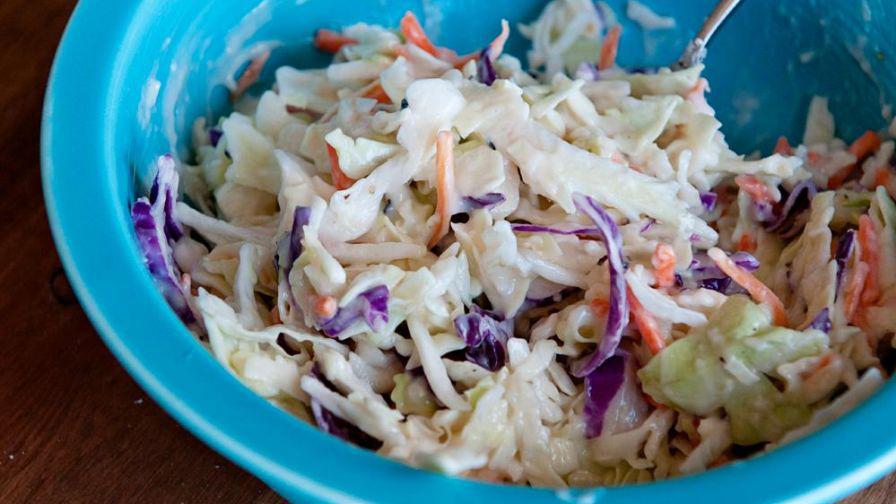 Ingredients
2 cups finely shredded cabbage
1 cup thinly sliced carrots
⅓ cup crushed pineapple, well-drained
¼ cup raisins
¼ cup white sugar
For dressing:
¾ cup mayonnaise
¼ cup thick whipping cream
Instructions
Put all ingredients in a bowl
Mix well and chili before serving.