Napoli or Neapolitan sauce is one of the major sauces in Italy. The most correct pizza is with Napoli, if pasta with tomato sauce, then with Napoli, on the basis of Napoli is prepared Bolognese sauce. In general, Napoli is a universal tomato sauce, which is in the house of every Italian. It is cooked a lot, we can even say for a long time. This sauce can be kept in the fridge for a few days or it can be frozen and used as needed. These proportions are for one serving, but it makes sense to make more of this sauce, especially since it takes 1.5 hours to boil.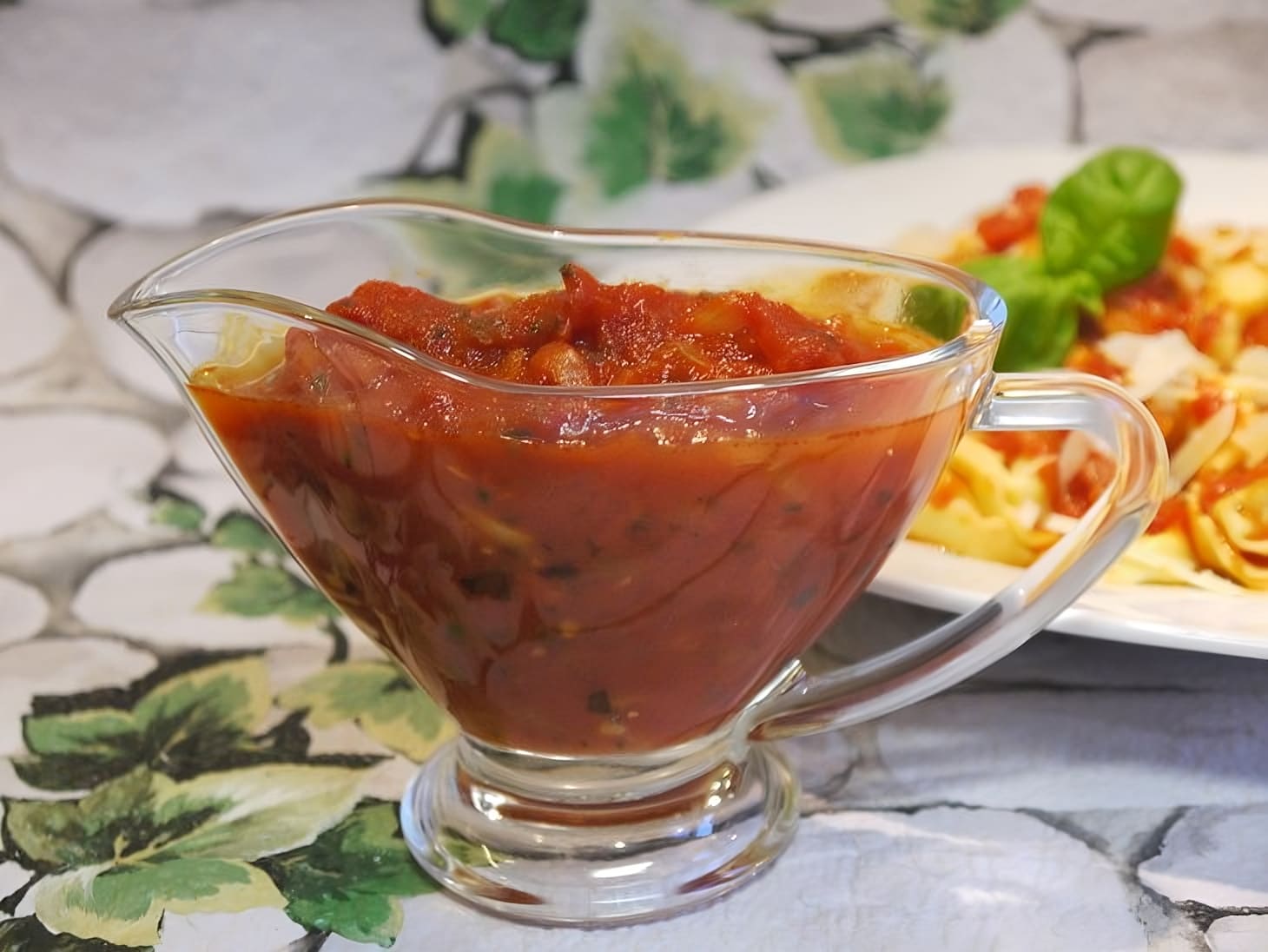 INGREDIENTS
800g tomatoes or 2 cans of skinless tomatoes
2 tbsp. olive oil
2 tbsp. tomato paste
2 onions
2-3 cloves of garlic
50 ml. white dry wine
bunch of basil or mix of Italian herbs
salt, ground pepper
Instructions
Napoli sauce is not difficult to make.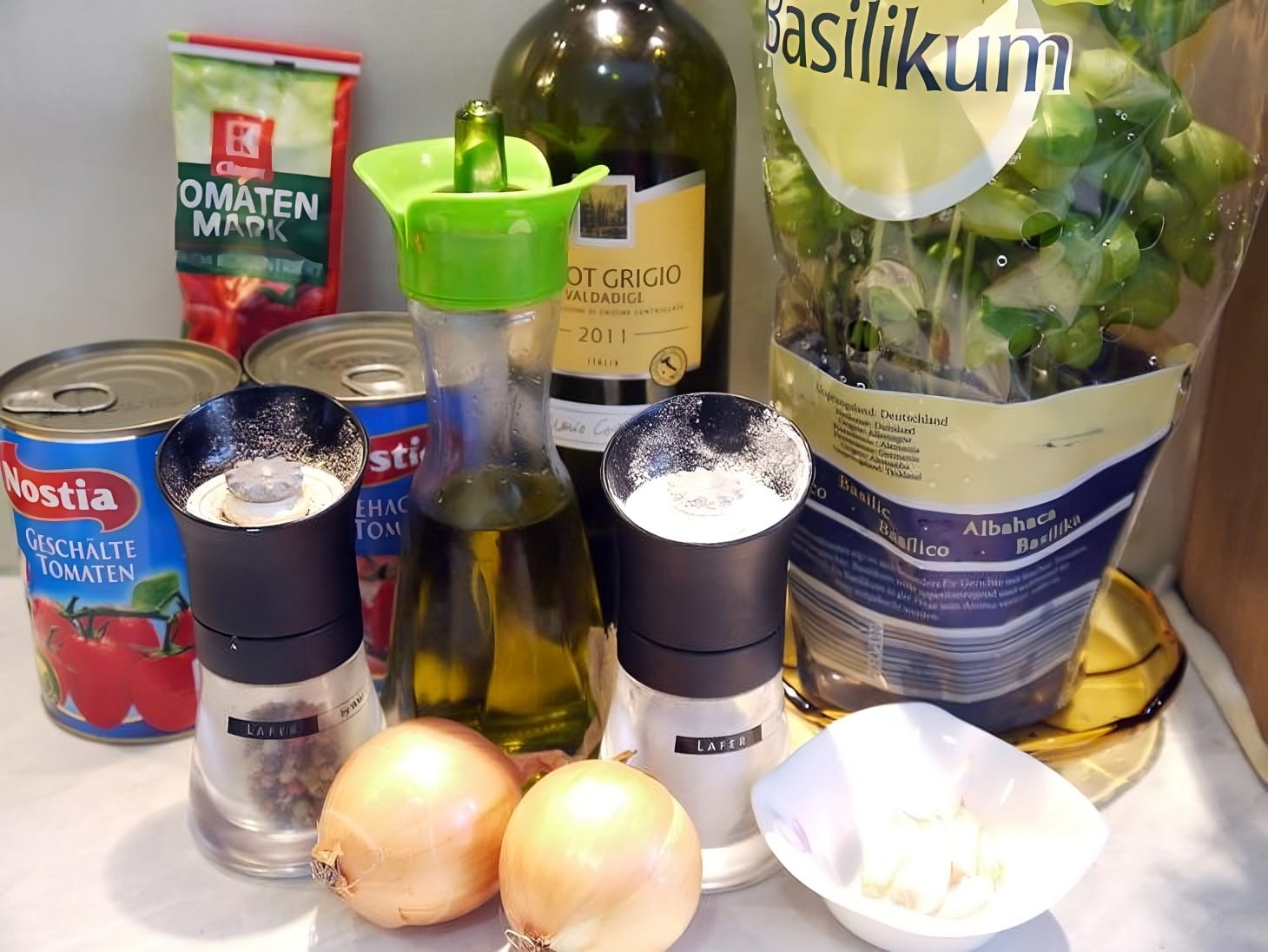 Finely chop the onion and garlic. Peel the tomatoes and finely chop them. Finely chop the basil as well.
Heat the olive oil in a small saucepan and sauté the onion and garlic in it until transparent. Then pour in the wine and simmer until half of the wine has cooked off.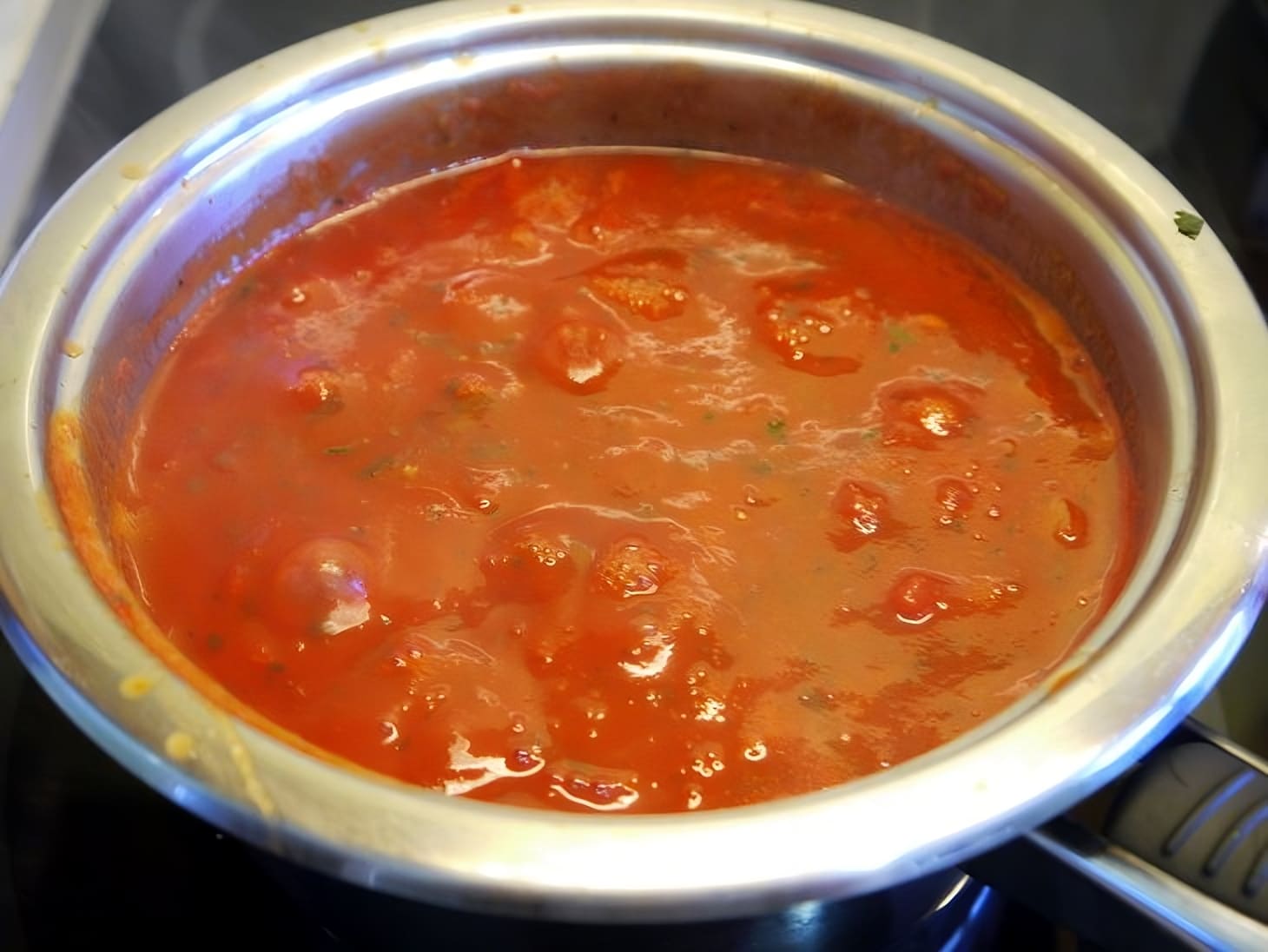 Put the tomatoes, tomato paste, basil, salt and pepper to taste, stir everything, bring to a boil, turn down the heat and cook the sauce on low heat for 1.5 hours without closing the lid and stirring occasionally.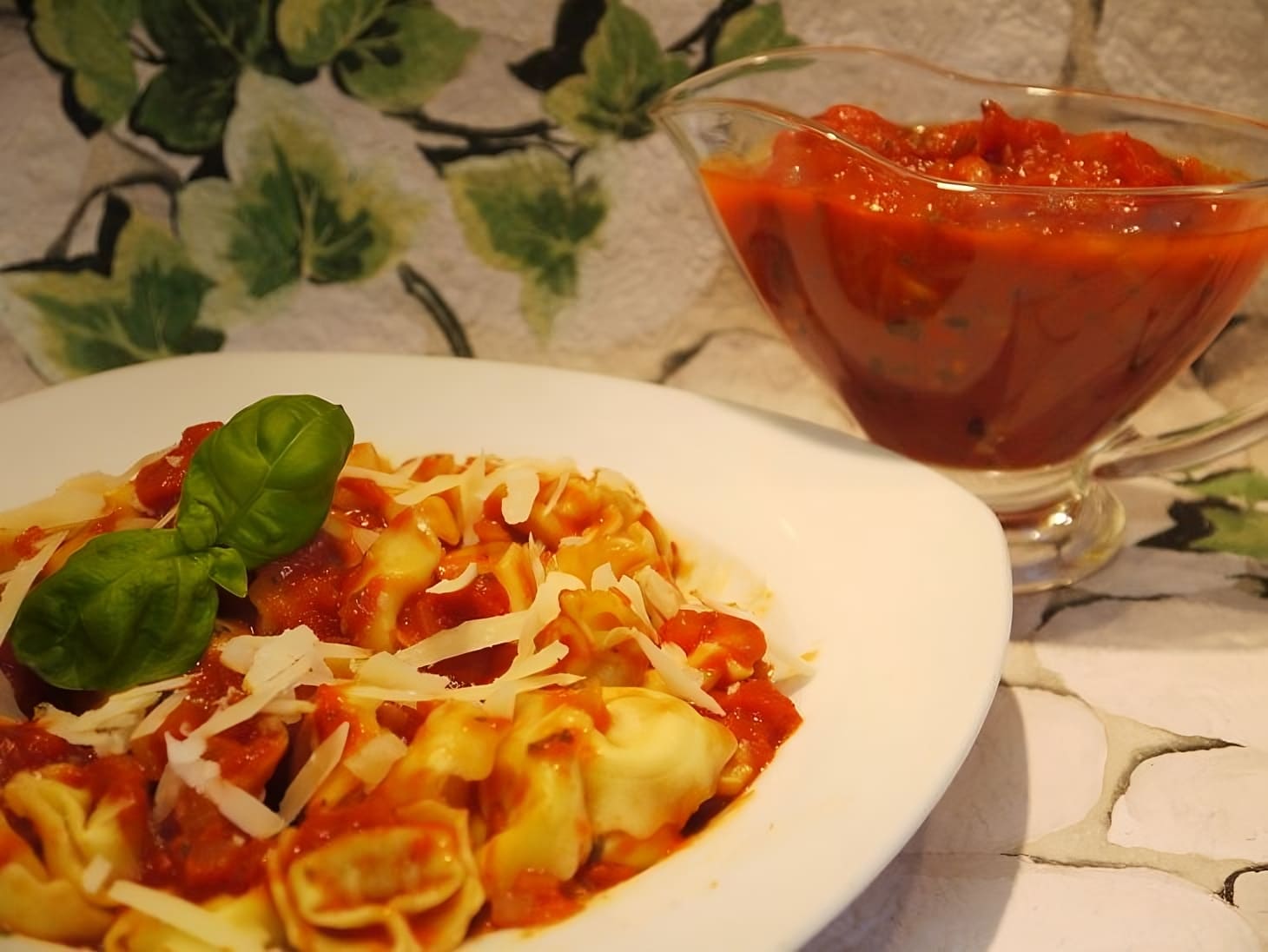 At the end of cooking, use the sauce as you wish.