This recipe promises a light yet satisfying dinner that will tantalize your taste buds and leave you craving more. With layers of flavors and a golden, cheesy finish, it's the perfect dish to elevate your evening. Say goodbye to ordinary meals and embark on a journey of extraordinary taste!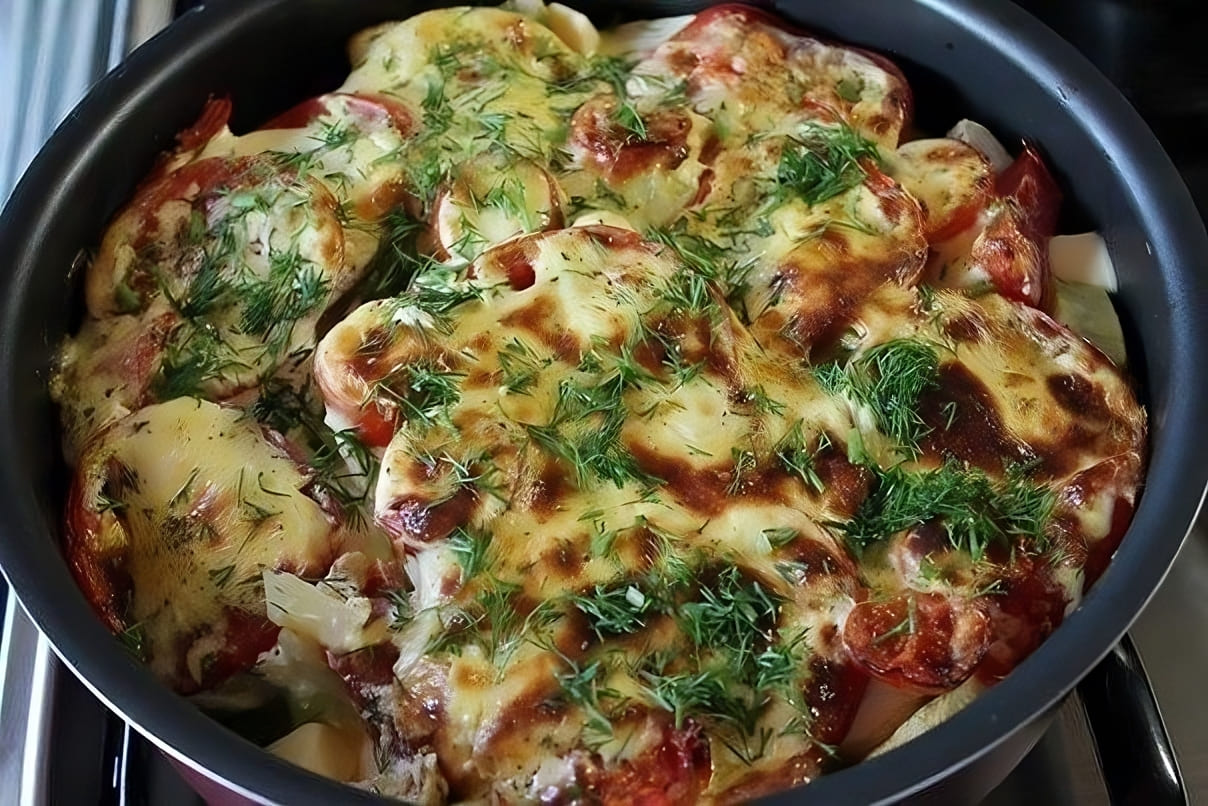 A light and tasty dinner is on the menu!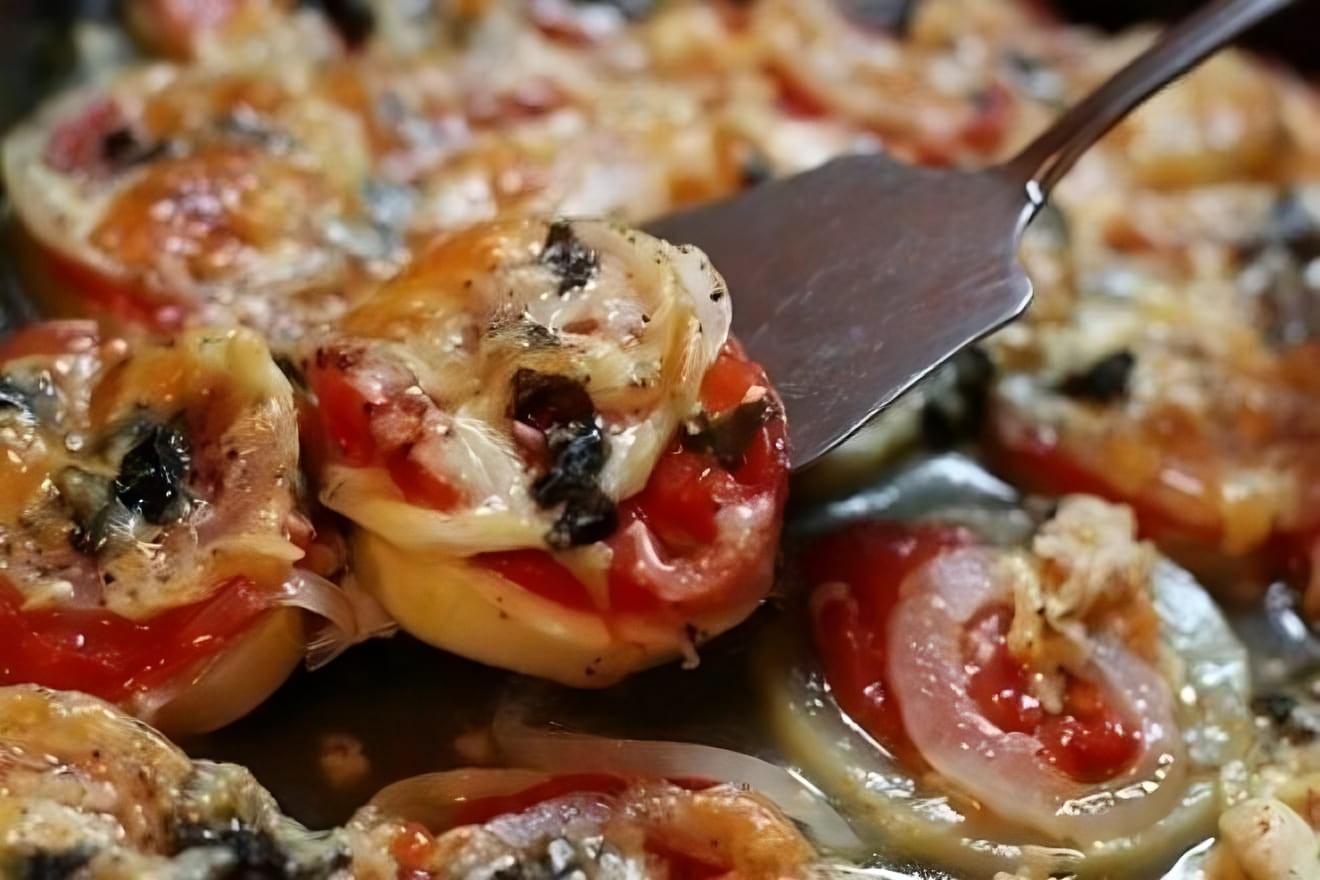 Ingredients:
Zucchini – 2 pieces.
Potatoes – 3-4 medium-sized ones.
Onion – 1 large bulb.
Tomatoes – 3 pieces.
Water – 100 ml (3.4 fl oz).
Mayonnaise – 4 tbsp.
Sour cream – 4 tbsp.
Egg – 1 piece.
Salt or seasoning – to taste.
Instructions:
Slice the vegetables into thin, round slices.
Arrange the vegetables in a deep frying pan or baking dish, starting with potatoes, then onions, zucchini, and tomatoes, sprinkling each layer with salt.
Pour in about 100 ml (3.4 fl oz) of water.
Prepare a mixture of beaten egg with sour cream and mayonnaise, then pour it over the vegetables.
Bake at 190°C (375°F) until a golden crust forms. Sprinkle with grated cheese on top.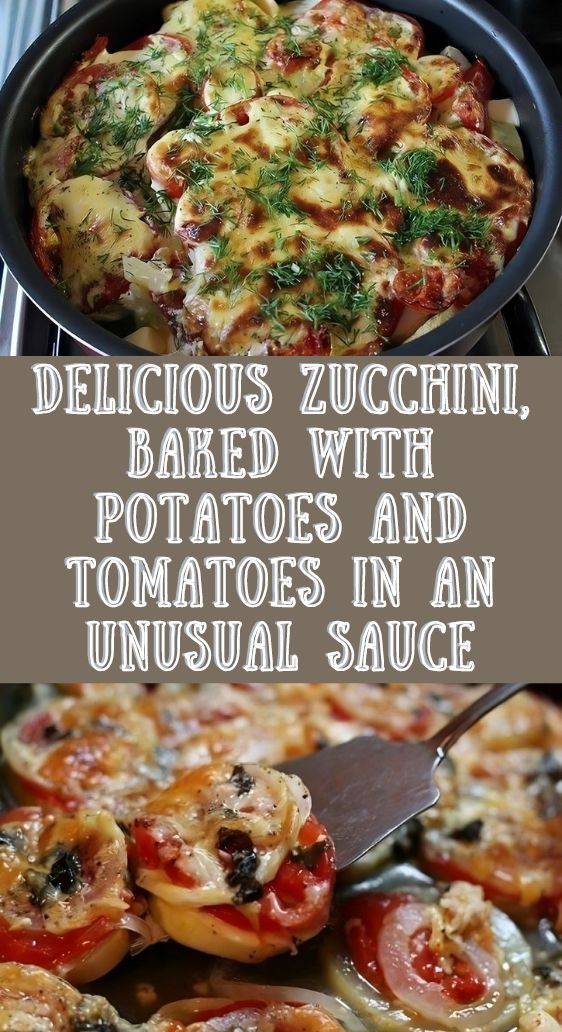 Enjoy your meal!