With a wholesome blend of ground chicken breast, tender cabbage, and rice, these delectable patties are bursting with flavors. Top it off with a delightful tomato and sour cream sauce infused with fragrant dill and parsley for that perfect finishing touch. This light and satisfying dish will leave you wanting more without the worry of extra fat. Plus, it's incredibly easy to make!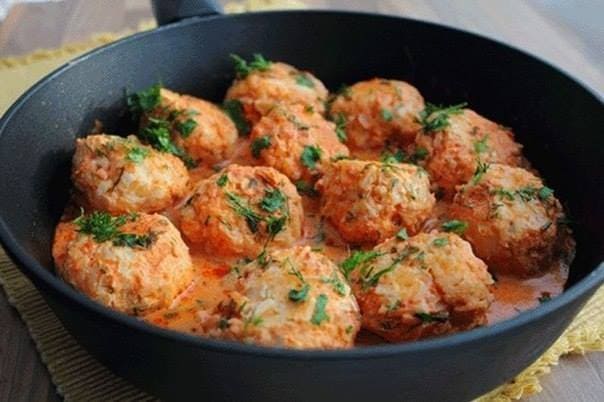 Embrace the healthy and delicious side of comfort food with these lazy cabbage rolls that will delight your taste buds and leave you feeling good from the inside out. Enjoy a mouthwatering experience that'll keep you coming back for seconds and thirds!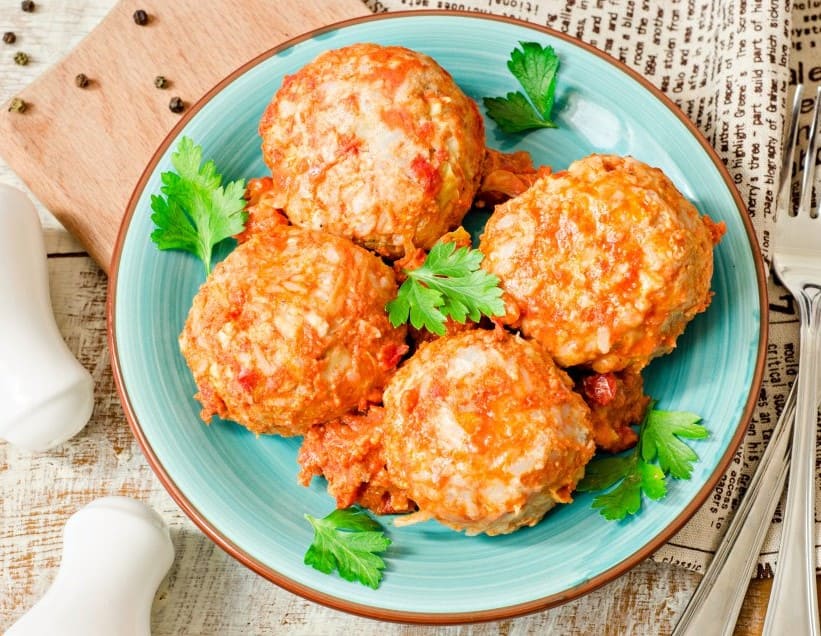 Ingredients
12 oz ground chicken breast (1 large breast)
One-fifth of a medium cabbage head (4.5 oz)
1/3 cup rice (2.5 oz)
1 egg
3.5 oz 15% sour cream
10.5 oz canned tomatoes in their juice
Half a bunch of dill
Half a bunch of parsley
Instructions
Put the rice in a saucepan and cover it with water, leaving about 0.6 inches of water above the rice. Cook until the rice absorbs the water.
Pass the chicken breast fillet through a meat grinder.
Finely chop the cabbage.
In a bowl, thoroughly mix the ground chicken, cabbage, rice, and egg. Then add salt to taste.
Shape the mixture into small round patties and place them in a deep-sided skillet.
For the sauce, blend 10.5 oz canned tomatoes in their juice with 3.5 oz sour cream. Then add finely chopped herbs and salt.
Pour the tomato sauce over the cabbage rolls, cover the skillet with a lid, and simmer for 30 minutes.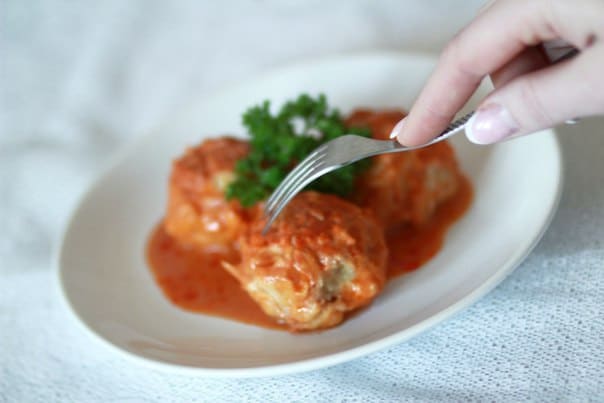 Bon appétit!