Looking for a new and exciting way to enjoy your favorite veggies? These Mediterranean-inspired eggplant-filled tomatoes are sure to become a new favorite. The juicy tomatoes are filled with tender roasted eggplant, seasoned with fresh thyme, and topped with savory parmesan cheese. The combination of flavors and textures is absolutely mouth-watering!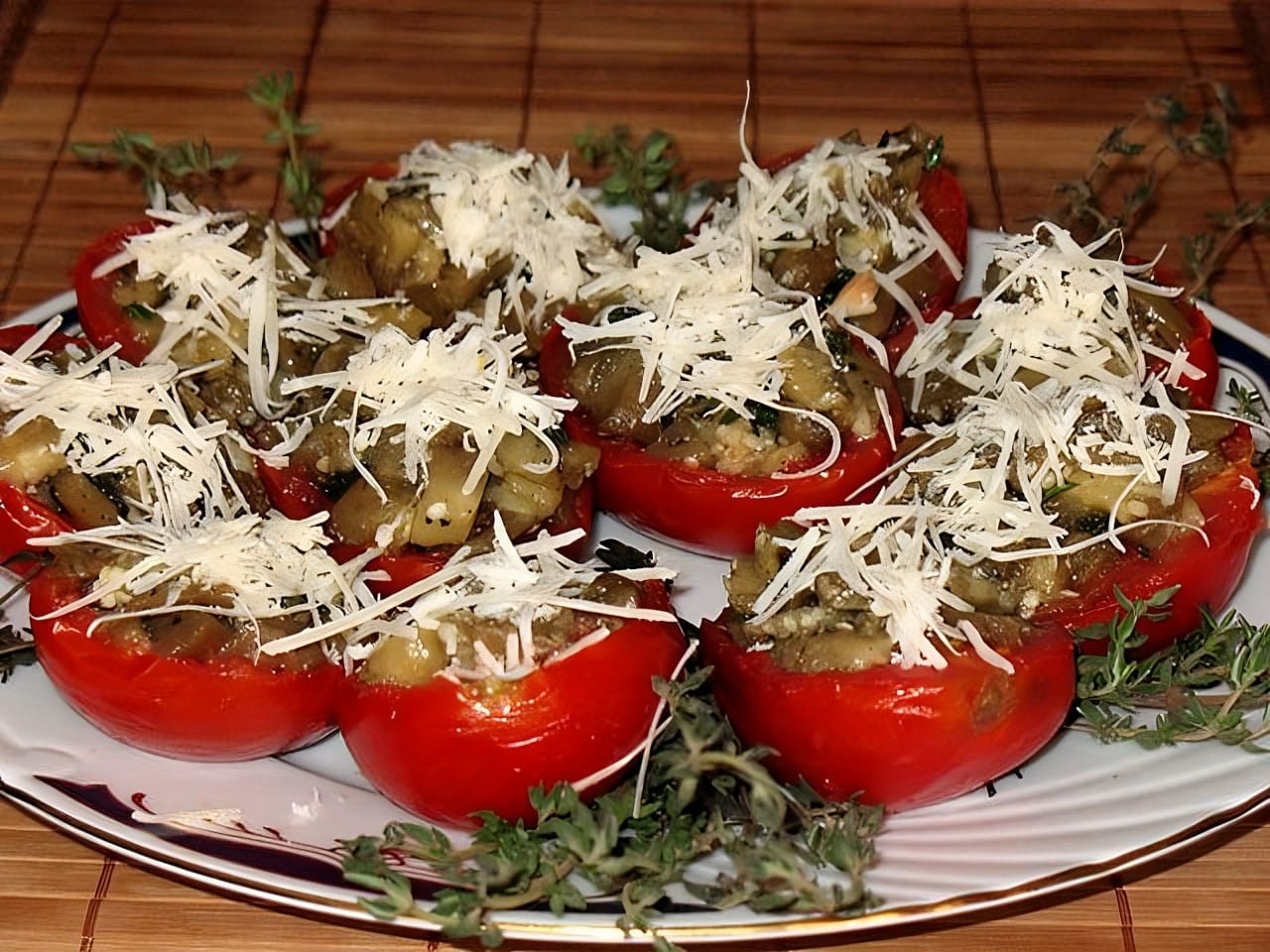 Ingredients:
2 large eggplants (500g)
50ml olive oil
30g parmesan cheese, grated
6 elongated tomatoes
Fresh thyme
Salt
Freshly ground black pepper
Instructions:
Rinse and dry the tomatoes, cut them in half lengthwise.
Heat a little olive oil in a pan and briefly fry the tomato halves on both sides (about 1 minute per side).
Place the tomatoes cut side down on a wire rack for about 20 minutes to let the excess liquid drain.
Brush the eggplants with olive oil and roast them in a preheated oven at 180°C for 18-20 minutes.
Let the eggplants cool down a bit, then remove the skin and dice the flesh.
Put the eggplant cubes in a sieve or colander for about 10 minutes to drain any excess liquid.
Transfer the eggplant to a bowl and mix it with the remaining olive oil, thyme leaves, salt, and pepper.
Remove the seeds and flesh from the tomato halves to create "boats".
Spoon the eggplant filling into the tomato boats, and sprinkle with grated parmesan cheese.
Serve and enjoy!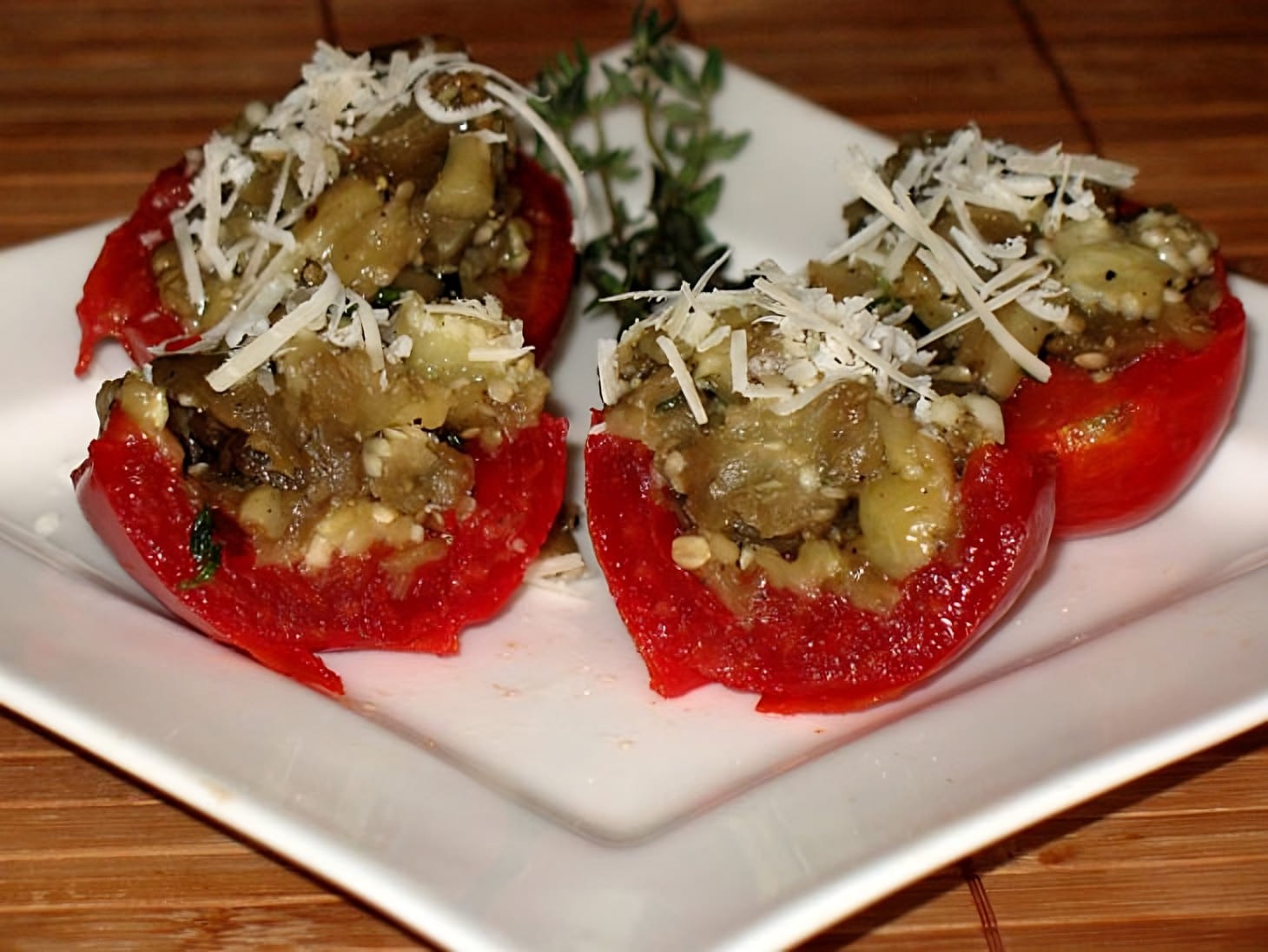 These delicious tomato boats are perfect for a light lunch or dinner, and they're so easy to make! With the perfect balance of flavors and textures, this recipe is sure to impress your family and friends.