Potato dumplings with meat stuffing are a nutritious and healthy dinner. After all, dumplings, unlike potato patties, are not fried but boiled. And they can be served with fried onions, sour cream sauce and dill or just a salad of fresh vegetables.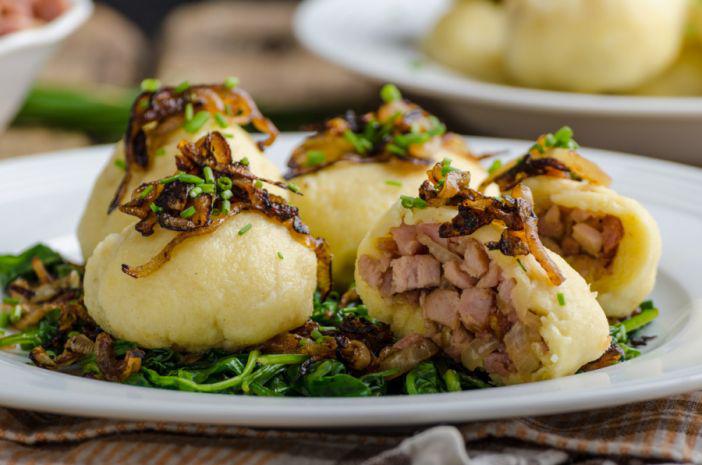 Ingredients:
10 potatoes.
flour 100g
egg yolk 2 pc.
beef 500 g
2 onions
vegetable oil 2 tbsp
Dried oregano 1 tsp.
Dried thyme 1 tsp.
basil 4 sprigs
50g butter
salt to taste
ground black pepper to taste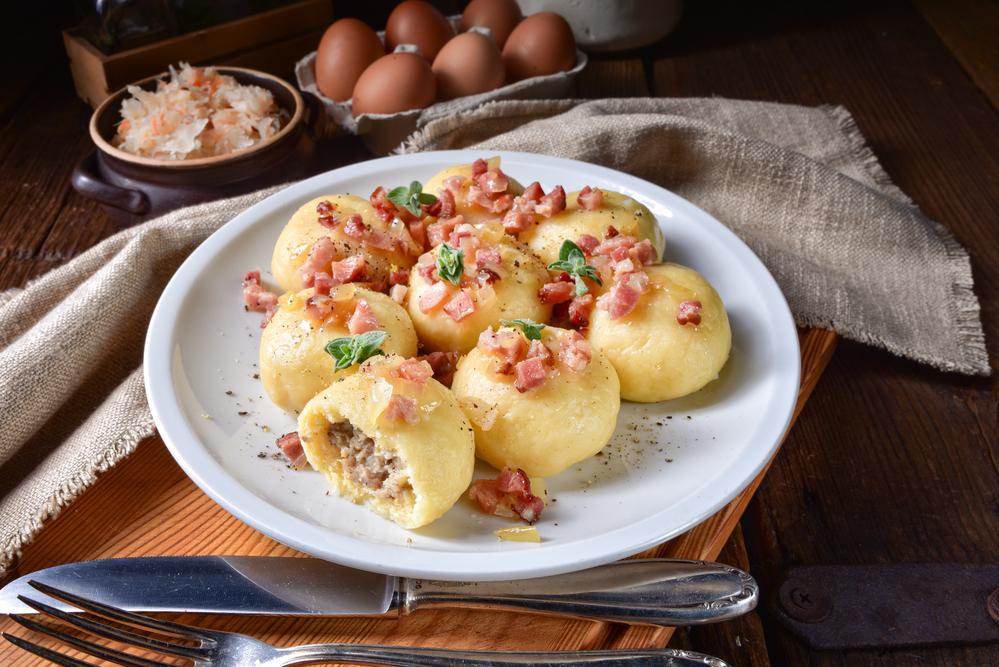 Cooking
Wash, peel and boil 8 potatoes until fully cooked.
Grate 2 raw potatoes on a fine grater.
Mash the boiled potatoes, add the grated raw potatoes and mix thoroughly.
Add flour, egg yolks, salt and pepper to taste.
Boil the beef. Chop boiled meat, salt and pepper it.
Chop onions and fry in vegetable oil until golden brown, chop some of them.
Add chopped meat, oregano, thyme and chopped basil leaves to the onion and cook for 2 minutes.
Make 8 tortillas from the potato mixture.
Put 2-3 teaspoons of the meat filling in each one and make round dumplings.
Cook dumplings in boiling salted water until they are ready (about 10-12 minutes).
Place dumplings in a dish and pour melted butter over them.
Serve the dumplings with fried onions or bacon as a separate dish.
Our tip: Dumplings go well with sour cream sauce and fragrant greens.