While vacationing in Turkey last year with my kids, we enjoyed Gözleme every day. There was always a crowd around the Gözleme tent. And no wonder! The process unfolded right before our eyes. Two women sat on cushions, expertly rolling out the dough and adding the fillings. They could barely keep up because as soon as the Gözleme was ready, the tourists were snatching them up. The best way to enjoy them was with cold ayran. When we got home, the kids kept asking me to make Gözleme for them, but I kept putting it off until now.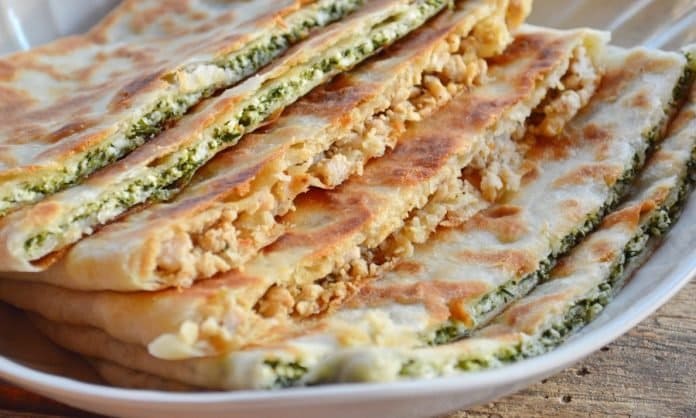 Ingredients:
Flour – 250-300 grams (8.8-10.6 ounces)
Water – 150 milliliters (5.1 fluid ounces)
Vegetable Oil – 80 milliliters (2.7 fluid ounces)
Yeast – 1 tablespoon
Salt – 0.5 teaspoon
Butter for brushing the flatbreads
For the Meat Filling:
Any ground meat (I used chicken) – 700 grams (1.5 pounds) + spices
Onion – 1 bulb
For the Cheese Filling:
Homemade or Adyghe-type cheese – 500 grams (17.6 ounces)
Frozen spinach – 400 grams (14.1 ounces)
Salt – to taste
How to Make Turkish Gözleme:
Knead the dough and let it rest for 30 minutes.
For the meat filling, sauté the onion until it becomes soft. Add the ground meat and cook until done.
For the cheese filling, lightly sauté the frozen spinach in a dry pan to evaporate any excess liquid, then let it cool. Grate the cheese and mix it with the spinach. Add salt to taste.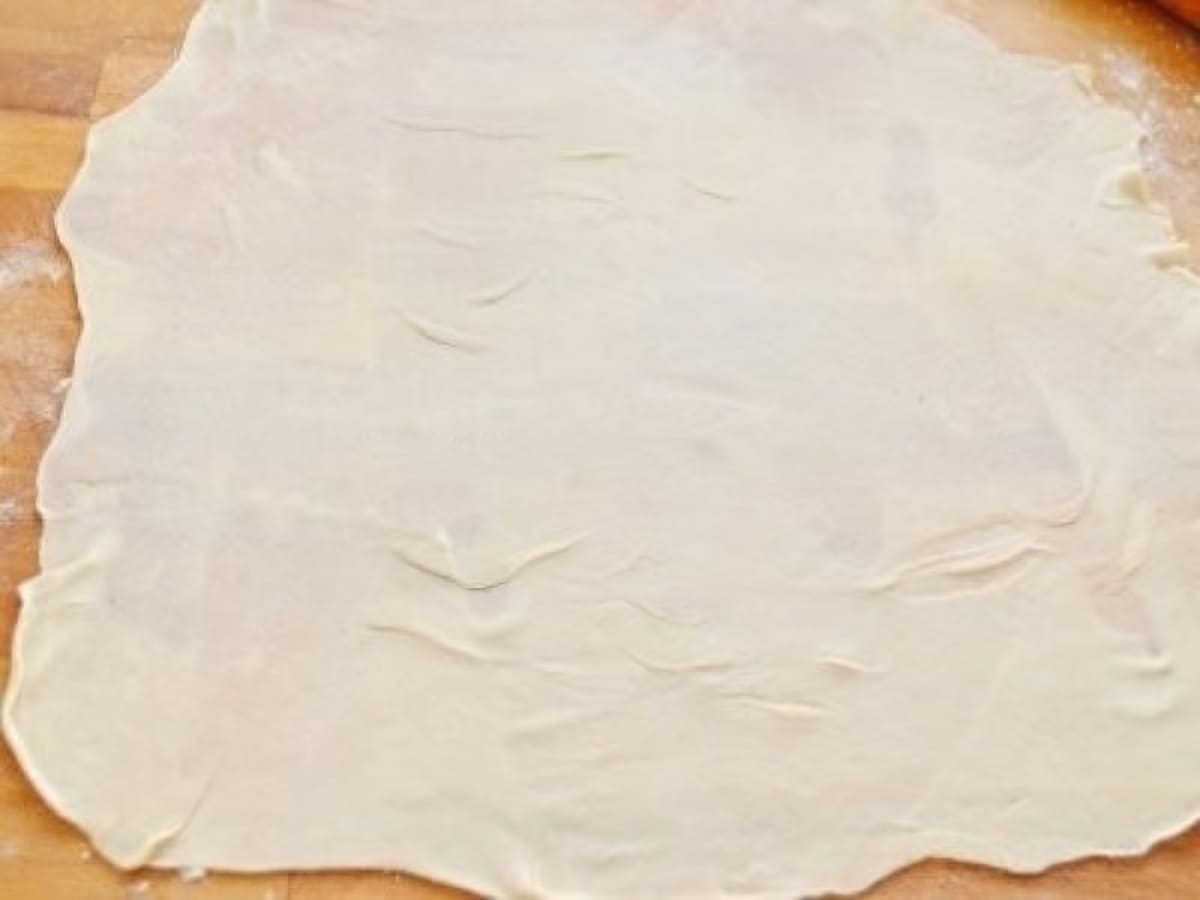 Divide the risen dough into 5 or 6 pieces (I made 6). Roll out each piece so thinly that you can see the pattern of the table underneath.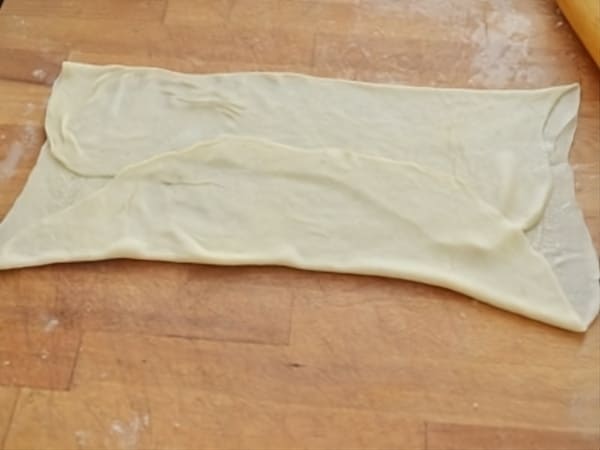 Brush the surface of the dough with melted butter. Fold two opposite sides over as shown in the photo, with one side overlapping the other.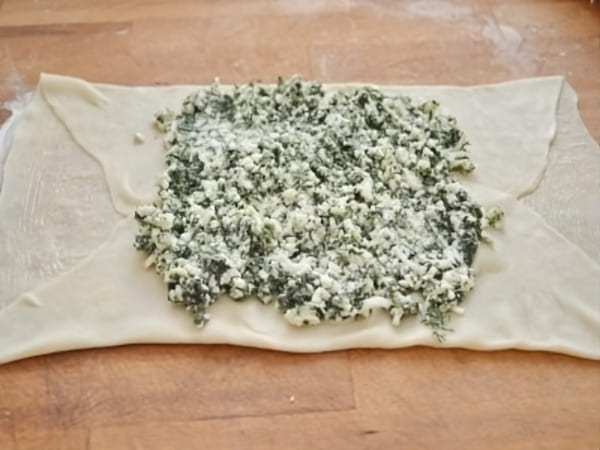 Now, distribute the filling in the center, either the cheese or meat filling.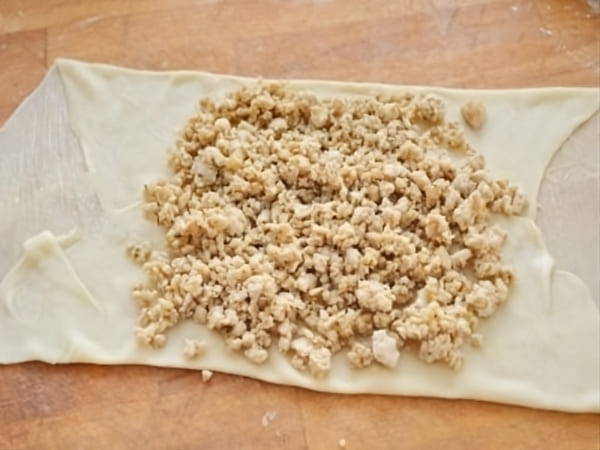 Fold over the other two sides to cover the filling. You should have a rectangular envelope. Press lightly with your hands or roll it out with a rolling pin.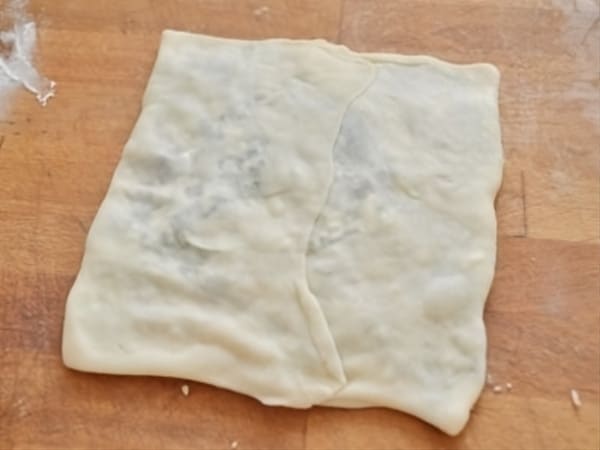 Heat a large (preferably cast-iron) skillet or griddle and lightly grease it with vegetable oil (just a light coating). Cook the flatbreads on both sides until they turn golden brown.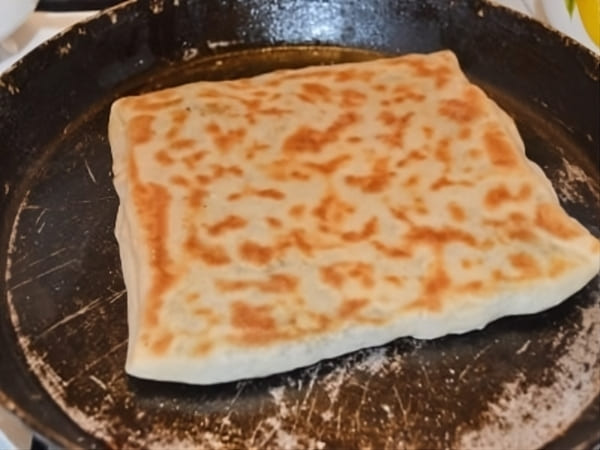 Remove them, cover with a towel, and let them rest for 5 minutes. Cut them into halves or quarters. Gözleme is delicious when served hot with yogurt or cold with hot sweet tea.
Enjoy your meal!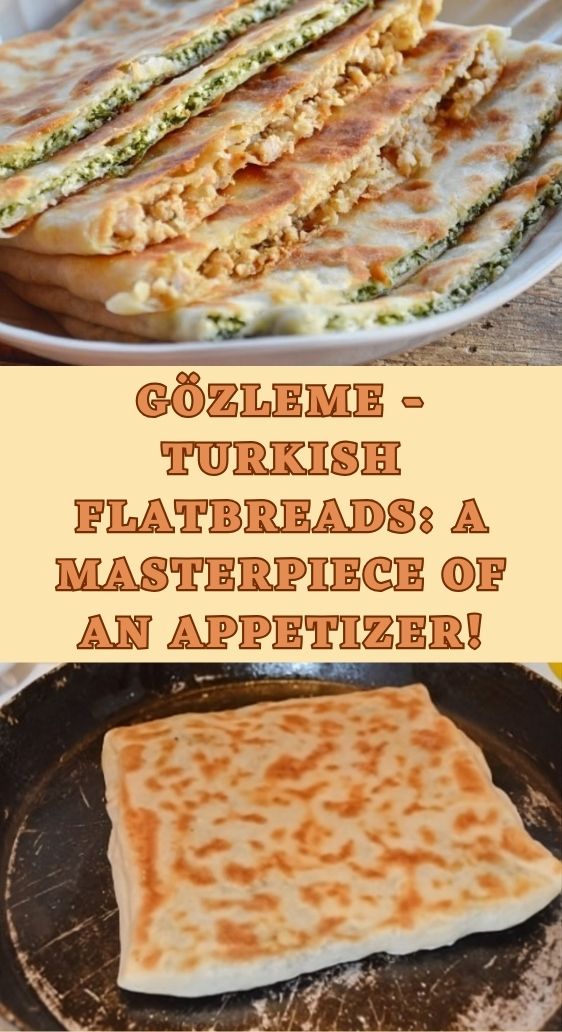 Discover the culinary magic of Gözleme, the Turkish flatbreads that stole our hearts during a memorable vacation. Picture this: two skilled women, sitting on cushions, effortlessly rolling out dough and crafting these savory delights. The aroma was irresistible, and we couldn't resist watching the dough transform into golden pockets of goodness. Gözleme became our daily delight, often enjoyed with a refreshing glass of ayran. Now, the time has come to bring the flavors of Turkey into your home. Get ready for a culinary adventure as we show you how to create these Turkish masterpieces in your own kitchen. Gözleme – a timeless masterpiece of an appetizer awaits!