I've been wanting to find a simple recipe for bread without baking. And finally, I found one. I made a few adjustments, and today I want to share this recipe with you.
You'll need whey, which is obtained during the preparation of homemade cottage cheese. However, you can also use a mixture of milk and water.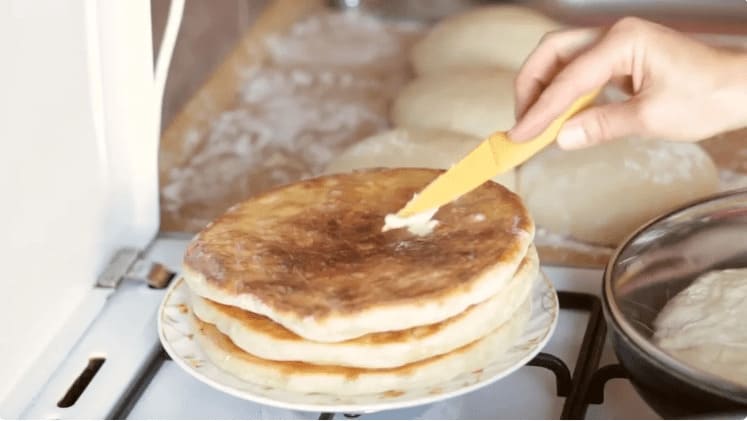 Ingredients:
3 cups of whey (or 1 ½ cups of milk and 1 ½ cups of water)
2.2-2.4 lbs of flour
2 eggs
1 tbsp of sugar
2 tsp of dry yeast
1 tsp of salt
Yield: 9-10 flatbreads
Flatbread Recipe:
Heat the whey to approximately 86-95°F (30-35°C).
Activate the yeast. Pour the whey over the yeast, add 0.5 tsp of sugar and 0.35 oz (10g) of flour.
Mix well and let it sit for 10-15 minutes until a reaction occurs.
Once a reaction is visible, add the eggs, sugar, and salt, and mix everything together.
Pour the yeast mixture and the whey into the flour and knead the dough. In total, I used 2.4 lbs (1100g) of flour.
The dough should have a runny consistency to form flatbreads.
Cover the dough with plastic wrap and leave it in a warm place.
The dough should rise twice in size. Now you can start cooking the flatbreads.
For convenience, shape the dough into a braid and then divide it into equal portions. Shape each portion into a ball. I made 9 balls.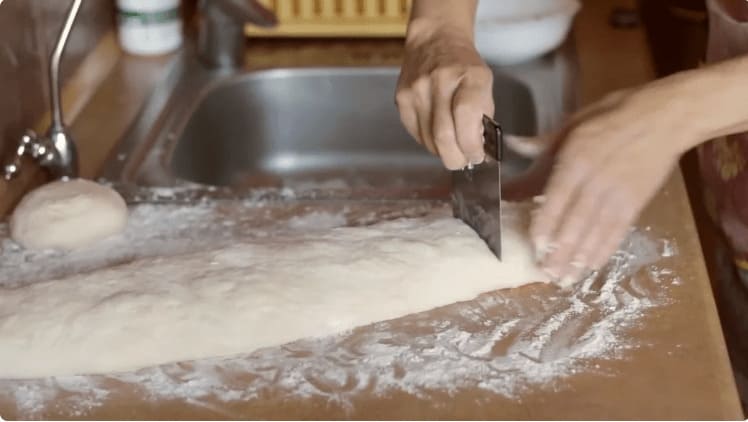 Flatten each ball into a flatbread shape and fry them on a hot, dry skillet until they turn golden brown on both sides.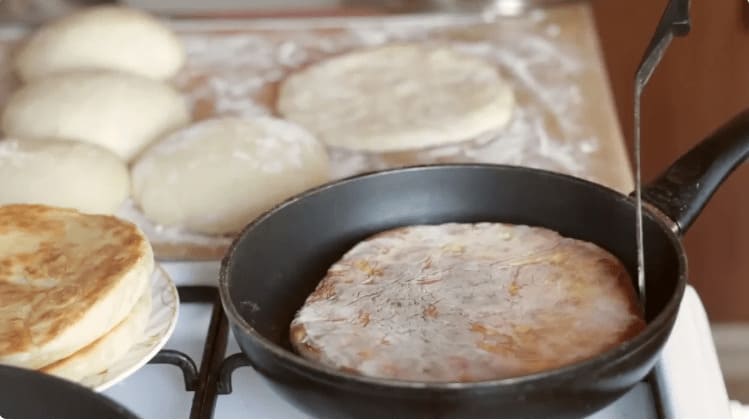 Brush the finished flatbreads with butter or vegetable oil.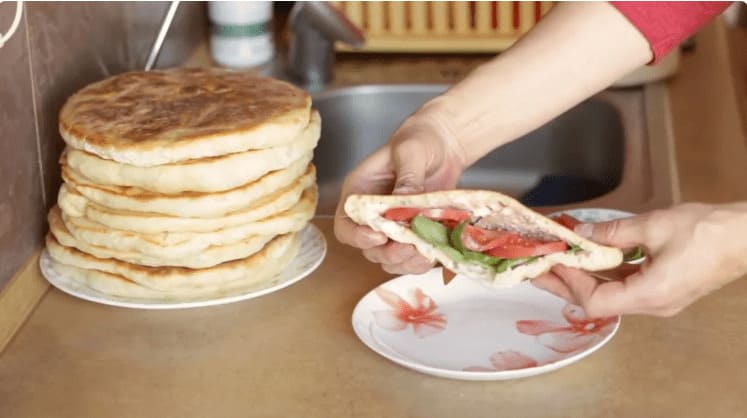 I usually get 9 flatbreads, which is enough to feed a large family.
My kids have a clever trick. They slice the flatbread in half and make a longitudinal cut, creating a pocket to fill with cheese, sausage, herbs, or whatever they like.
It's perfect for a hearty breakfast!