This salad is incredibly delicate and delicious, and you can prepare it in just five minutes.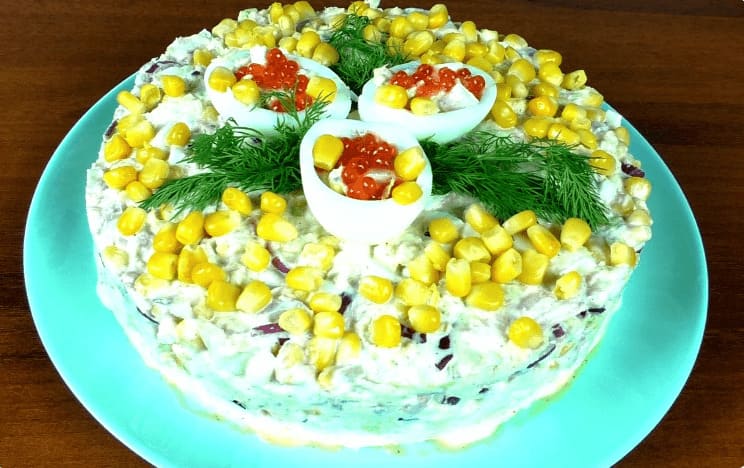 Ingredients:
1 medium-sized Napa cabbage
360 g or two cans of tuna
Six chicken eggs
One can of corn
One red onion (you can use regular onion)
Three tablespoons of mayonnaise or any other sauce
Let's proceed with the process of making this delicate salad with Napa cabbage and canned tuna:
Boil all the eggs, cool them in cold water, and remove the shells. Cut the eggs in half, leaving three egg whites for decoration, and dice the remaining eggs. You can use an egg slicer to do this.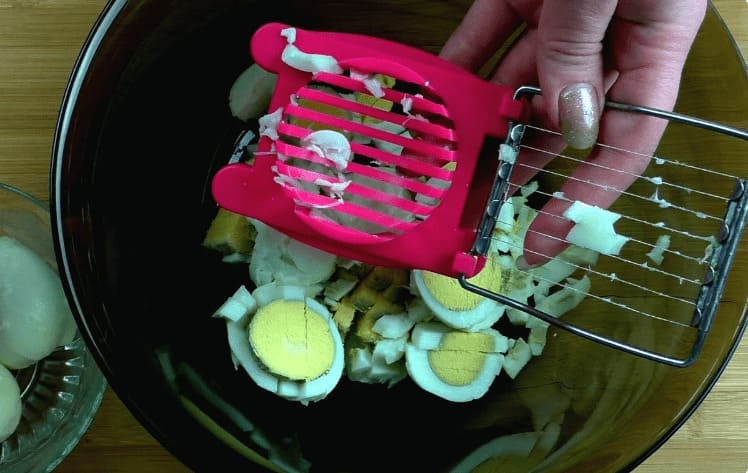 Finely shred the Napa cabbage, and cut the onion into small square pieces (you can marinate it if desired).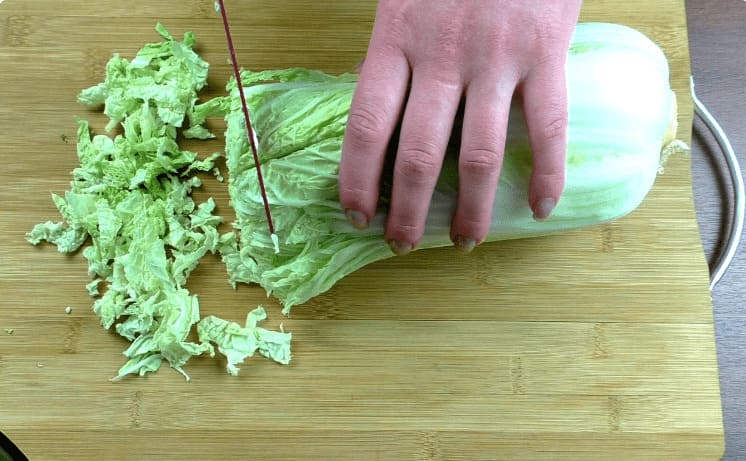 Transfer the tuna to a deep bowl and mash it with a fork. You can substitute it with any other canned fish.
Add all the prepared ingredients to the tuna, along with the corn (reserve one spoonful for garnish), mayonnaise, and mix well.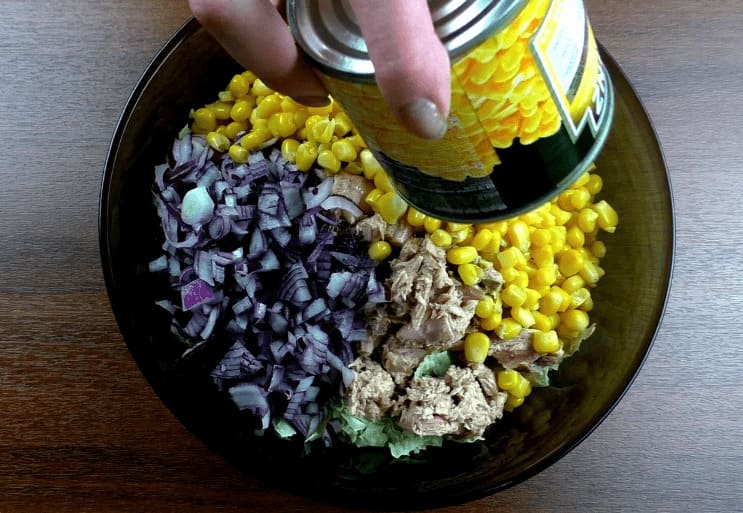 Take a removable ring and place it on a flat dish. Fill the ring with the salad. You can also decorate the salad in any other way.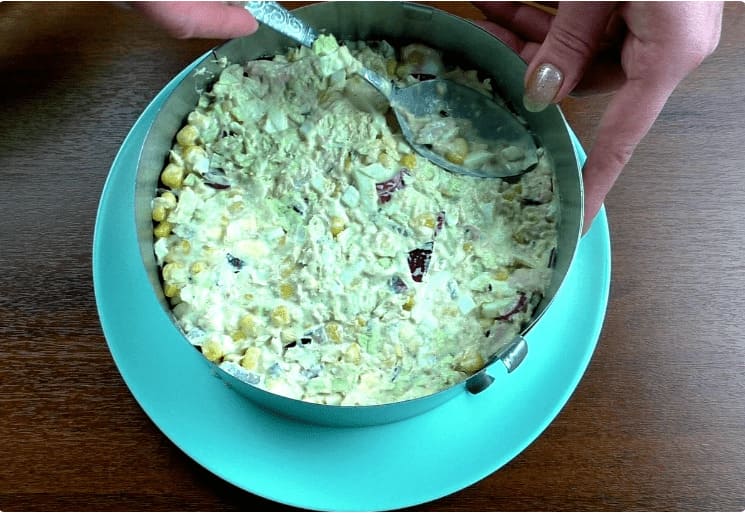 Fill the halves of the eggs that you set aside with a little bit of salad, then top them with a small amount of red caviar.
Sprinkle the salad with the reserved corn, place three egg white halves on top at the center, and garnish with dill.
Enjoy this delightful salad with Napa cabbage and canned tuna. The combination of crunchy cabbage, flavorful tuna, and creamy mayonnaise creates a refreshing and satisfying salad. This quick and easy recipe is perfect for a light lunch or as a side dish for any occasion.