Cooking lavash at home is a delightful experience, and this recipe will guide you in making a perfect batch. This lavash is not only soft and fluffy on the inside but also wonderfully crispy on the outside. Give it a try, and you'll never want to buy store-bought lavash again!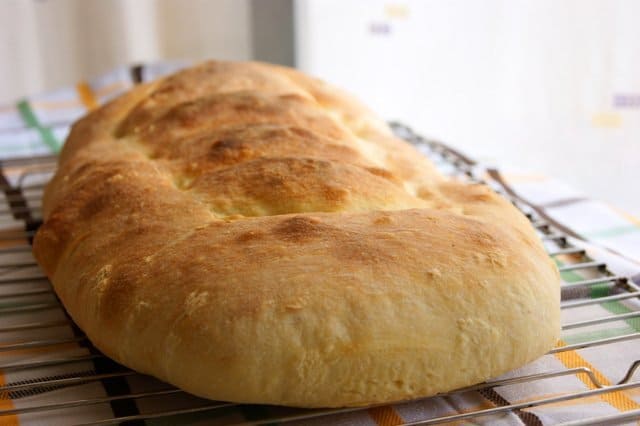 Ingredients:
4 cups all-purpose flour (may need more)
1 tablespoon dry yeast (heaped)
1/2 tablespoon sugar
1-2 tablespoons salt (to taste)
1 1/2 to 1 2/3 cups warm water
2-3 tablespoons vegetable oil (not for the dough)
Instructions:
In a bowl, pour warm water, add yeast and sugar. Stir and let the yeast activate.
Then add salt and flour. Knead the dough until smooth.
Place the dough in a warm place until it rises. Cover with a cloth.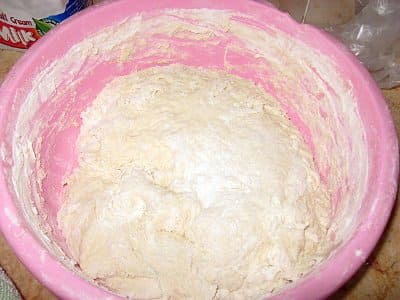 Once the dough has risen, moisten your hands with vegetable oil and knead the dough slightly. Cover again and let it rise once more.
The dough has risen.
Grease a baking sheet with vegetable oil. Spread the dough into an oval shape. Let it rise one last time.
Then, moisten your hands with vegetable oil again and make grooves along the circle and across.
Optionally, you can brush the top with water, tea, milk, or beaten egg (I don't use anything).
Bake in a preheated oven (350-400°F) for 20-25 minutes until golden brown.
The lavash should have a crispy crust with a soft crumb inside.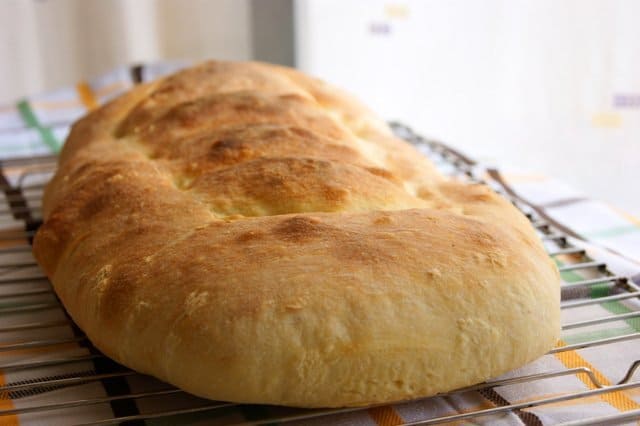 And when you break it apart…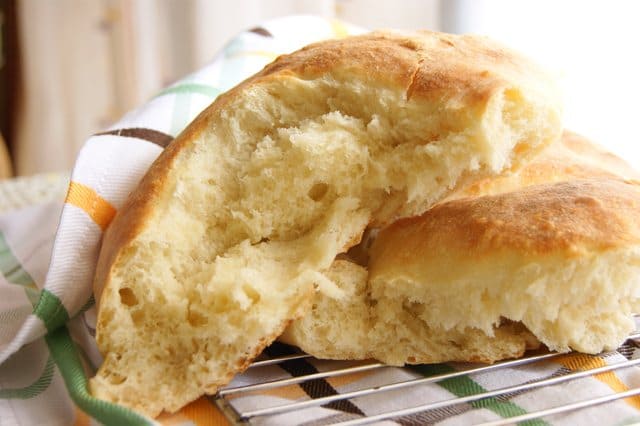 Enjoy your meal!