Indulge in the delightful combination of flavors with this moist carrot cake featuring a creamy cottage cheese topping. Perfect for those who crave a delicious treat with a healthier twist.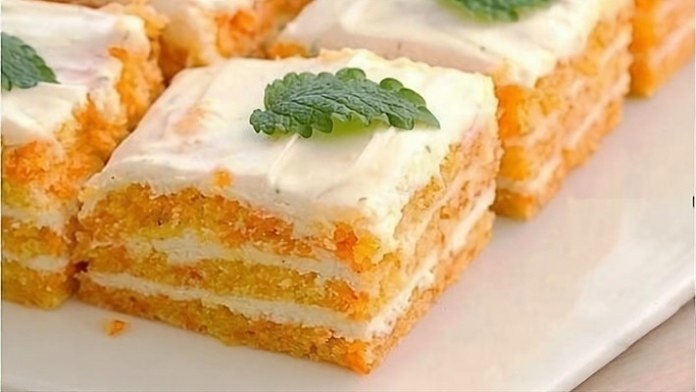 The cake's subtle sweetness and the creamy goodness of the cottage cheese will leave your taste buds craving for more. It's a delightful dessert that will surely please the whole family. So, whip up this recipe and savor the delightful taste of carrot cake like never before. Enjoy!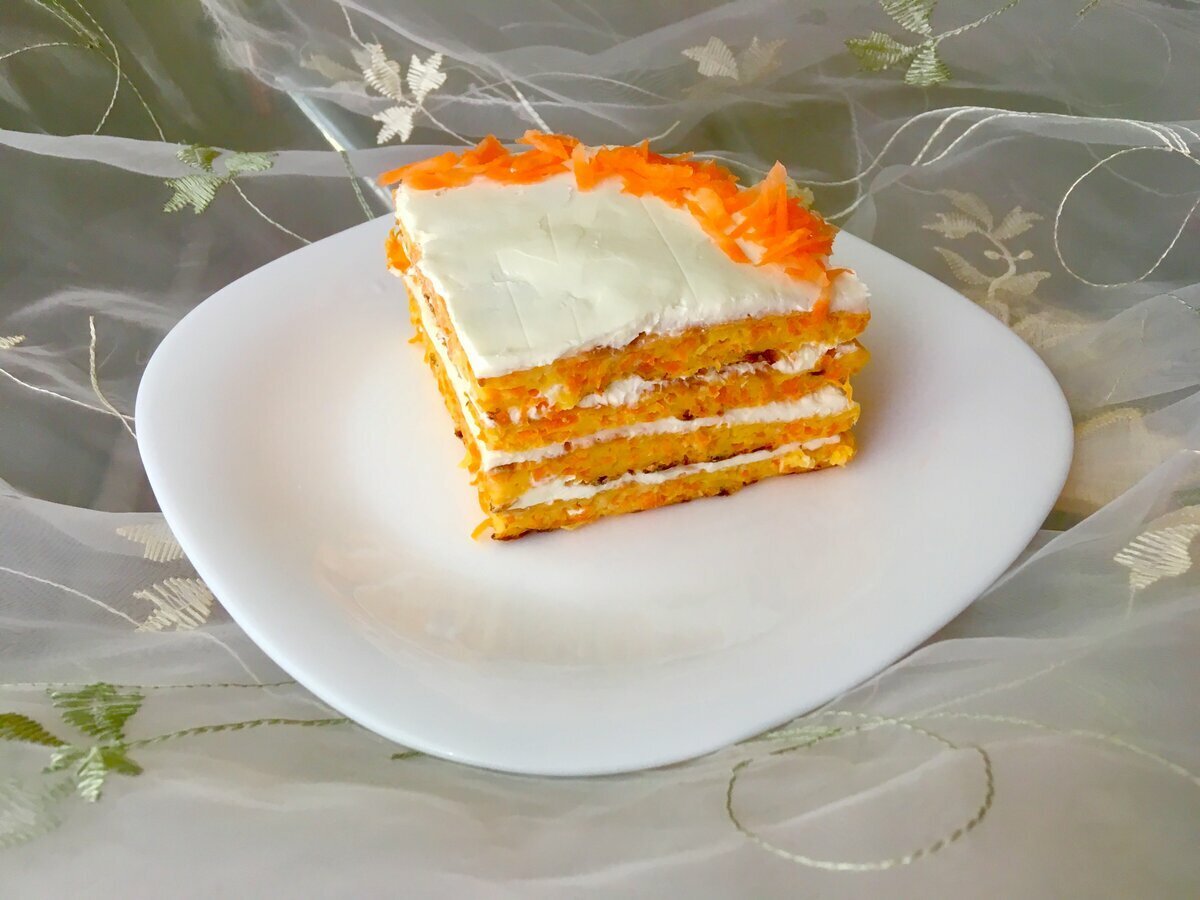 Ingredients:
For the cake:
Carrots – 1 cup (250g)
Oat flour (ground oat flakes) – 8 tbsp
Egg whites – 2
Honey – 1 tbsp
Desiccated coconut – 1 tbsp
For the cream:
Skim milk – 1 1/4 cups (300ml)
Egg yolks – 2
Low-fat cottage cheese – 5.3 oz (150g)
Honey to taste
Instructions:
Beat the salted egg whites with a mixer until they form stiff peaks.
Mix oat flour, desiccated coconut, grated carrots, and honey together.
Gently fold the carrot mixture into the beaten egg whites, stirring from the bottom up.
Spread the dough onto a parchment paper-lined baking sheet, forming a layer about one centimeter thick.
Bake in the oven at 200°C (392°F) for 15 minutes. Take it out, flip the cake, and bake for another 5 minutes.
Let the cake cool and then cut it into rhombus shapes.
For the cream: heat the milk with egg yolks on low heat, stirring constantly, until it begins to boil. Remove from heat, add honey, and let it cool slightly. Blend or mix until smooth.
Once the cream has cooled completely, add the low-fat cottage cheese and beat again.
Spread the cream over the sliced pieces of cake.
Place the cake in the refrigerator, preferably overnight.