Tired of the same old mayo-laden salads? Get ready to tantalize your taste buds with this amazing chicken salad recipe that's refreshingly mayo-free.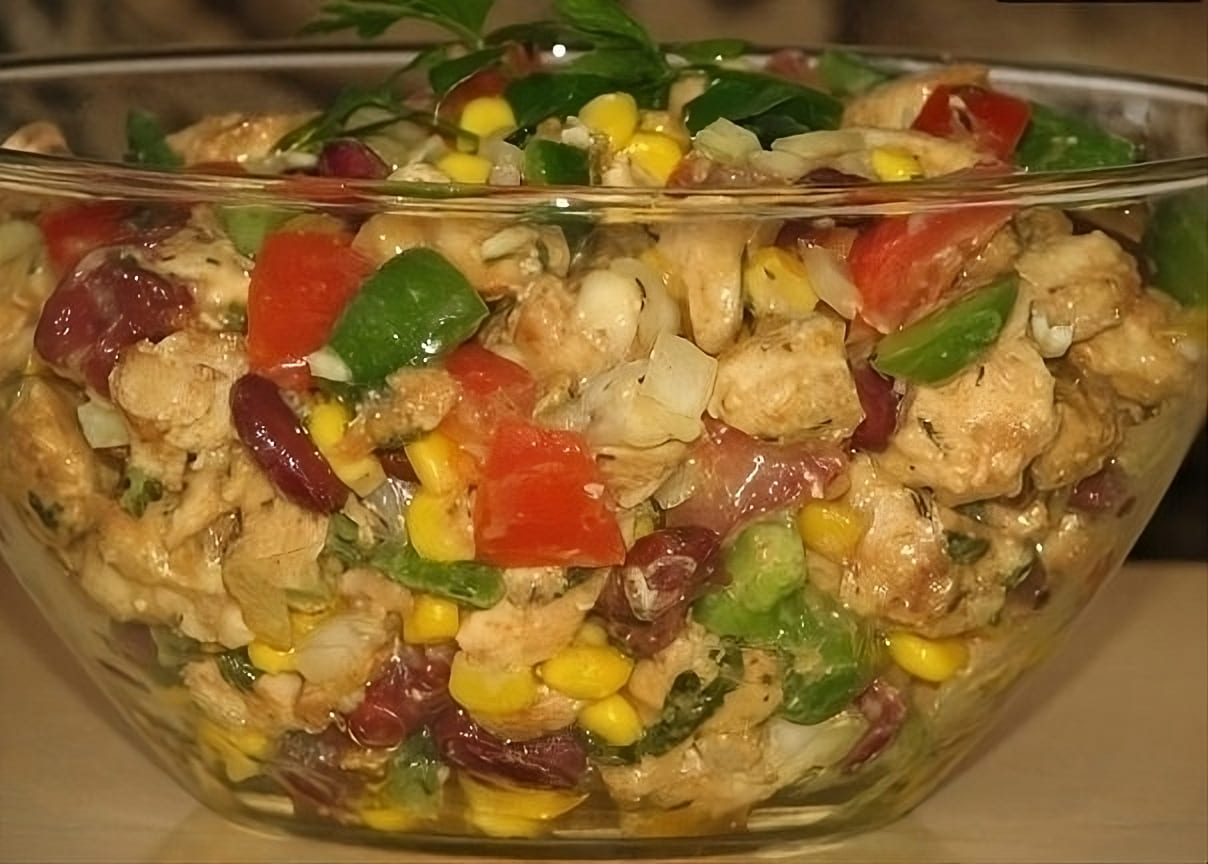 Packed with juicy chicken, hearty beans, and a zesty homemade dressing, this dish is a game-changer for your salad repertoire. It's the perfect combination of flavors and textures that will leave your family and guests asking for seconds. Whether you're planning a summer picnic or a quick weeknight dinner, this chicken salad is your ticket to culinary delight. Say goodbye to boring salads and hello to a burst of deliciousness in every bite!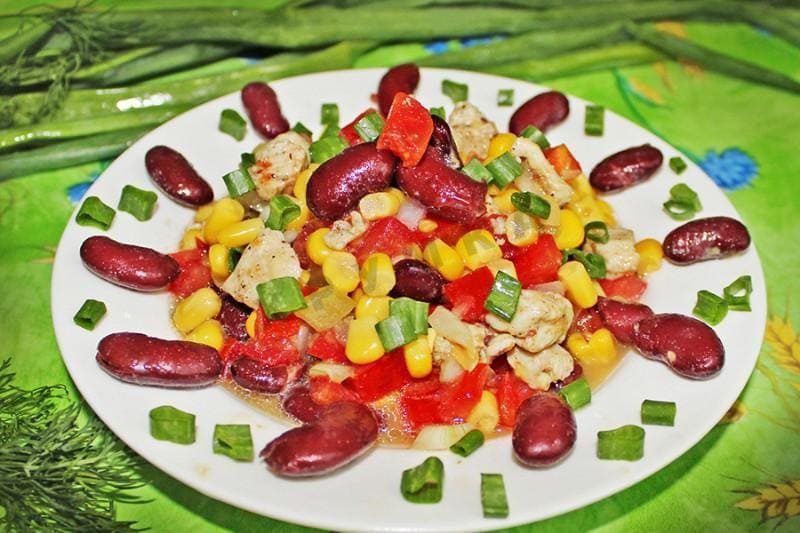 Ingredients:
2 chicken fillets (about 300-400g or 10.6-14.1 oz)
1 can of corn (about 340g or 12 oz)
1 can of red kidney beans (about 400g or 14.1 oz)
1 medium green bell pepper
2 medium tomatoes
1 medium onion
Fresh parsley
Chicken seasoning
For the dressing:
1/3 cup vegetable oil
3 tbsp vinegar
3 tbsp mustard
2 tbsp liquid honey
2 cloves of garlic
½ tsp thyme
Instructions:
Cut the chicken fillets into small pieces, then sauté them until cooked through.
Drain the liquid from the corn and red kidney beans.
Dice the green bell pepper into small cubes.
Cut the tomatoes into large cubes and gently squeeze out excess juice.
Dice the onion.
Finely chop the fresh parsley.
Crush the garlic cloves using a garlic press.
For the dressing, mix together the vinegar, vegetable oil, mustard, liquid honey, crushed garlic, and thyme. Allow the dressing to sit for about 30 minutes.
In a large bowl, combine the cooked chicken, corn, red kidney beans, green bell pepper, tomatoes, onion, and parsley.
Pour the dressing over the salad and mix thoroughly.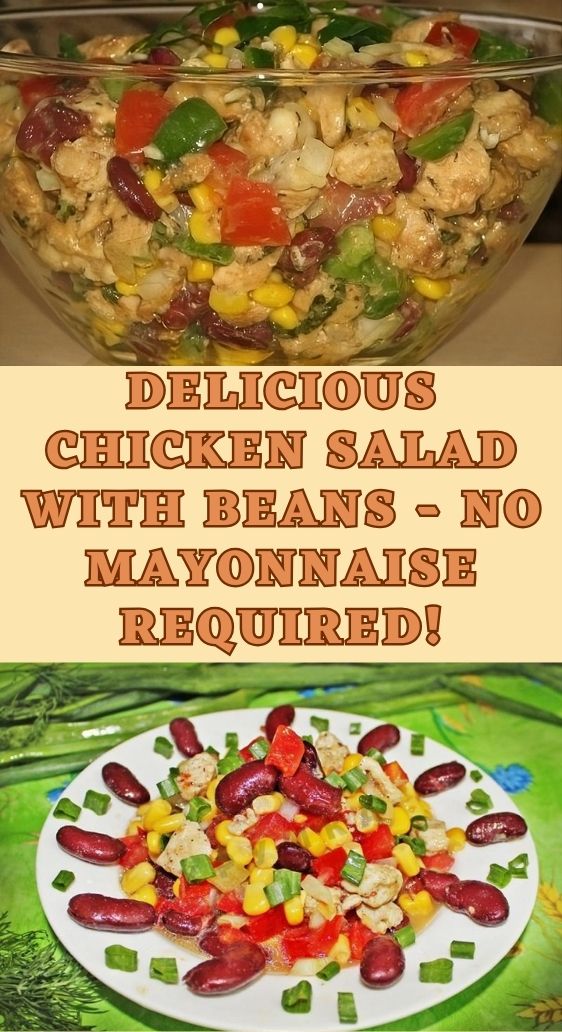 Enjoy your meal!