This duck will earn you rave reviews!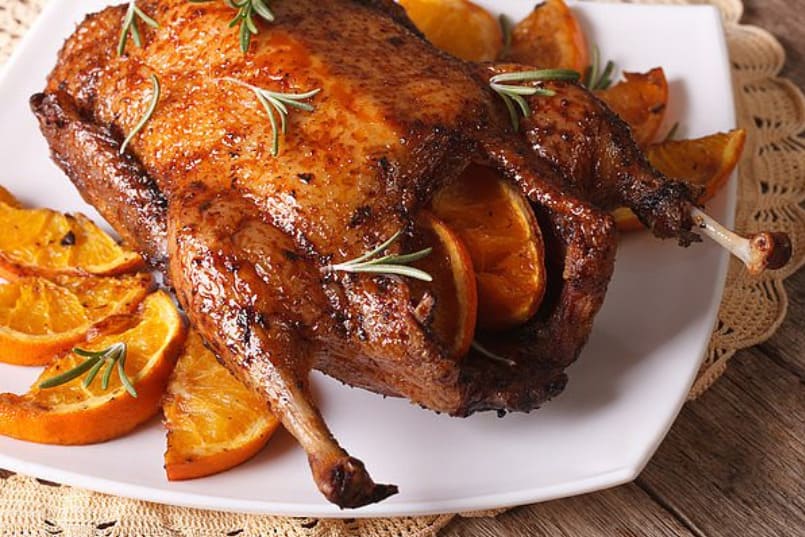 Our recipe for the Most Delicious and Fragrant Duck in the Oven is nothing short of a masterpiece. It's a dish that captures the essence of indulgence and comfort, making every bite an exquisite journey for your taste buds. This duck is marinated to perfection, stuffed with a medley of flavors, and then slow-roasted to achieve a golden, crispy exterior while keeping the meat tender and succulent inside. With the rich aromas of garlic, citrus, and a symphony of spices, this dish is bound to steal the spotlight at your dinner table. So, if you're ready to create a culinary masterpiece that will leave your guests in awe, let's dive into this unforgettable recipe!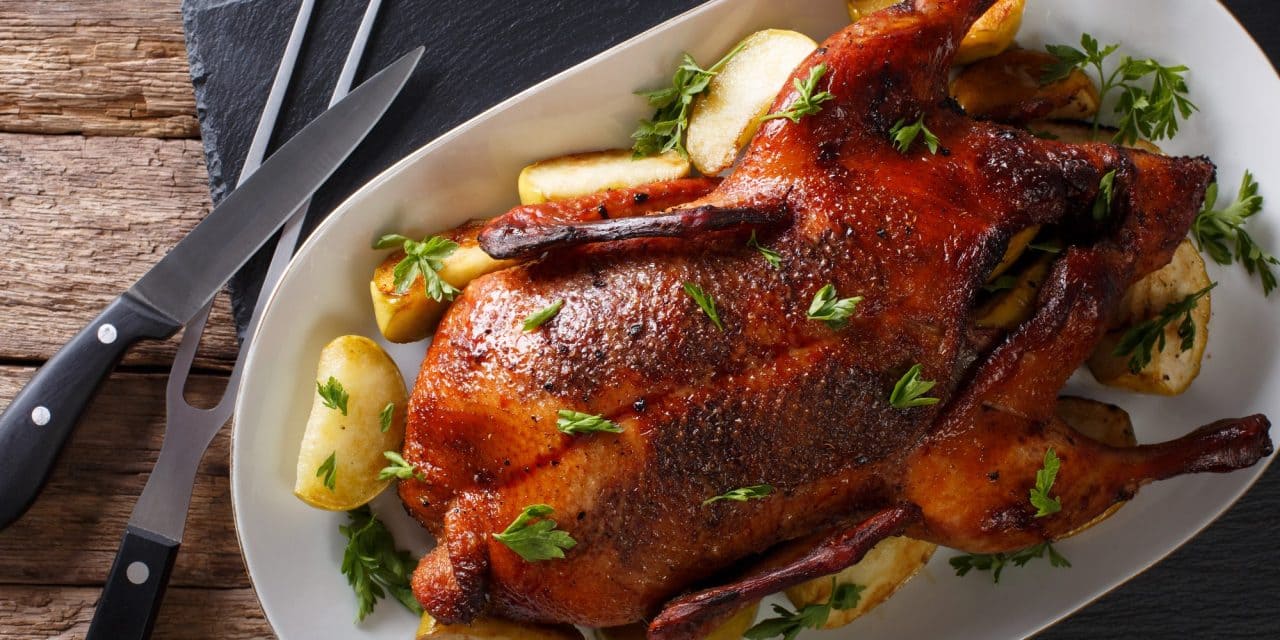 You will need:
Duck
Apples
Oranges
Vegetable oil
Garlic
Spices
Salt
Black pepper
First, you'll want to marinate the duck. For the marinade, squeeze garlic, add spices, salt, pepper, olive oil, and mix. Squeeze the juice from one orange into the mixture.
Rinse the duck, pat it dry with paper towels to allow the marinade to soak in.
Rub the duck with the marinade, wrap it tightly in a plastic bag, and place it in the refrigerator for at least an hour.
For the stuffing, chop the giblets into small pieces and slice the garlic. Dice the peeled apples. Mix everything together, add spices to taste, and mix well – the stuffing is ready.
Stuff the duck with the prepared mixture. Sew the duck shut with thread or secure it with toothpicks. Place the duck back into the bag and let it marinate for another 3 hours.
Place the duck on a baking tray. Wrap it in foil and put it in a preheated oven at the maximum temperature. Roast for 30 minutes, then reduce the temperature and roast for about 2.5 hours at moderate heat.
After 2.5 hours, unfold the foil and roast uncovered to achieve a beautiful golden crust. Baste the duck with the rendered fat every 10 minutes to prevent it from getting too dark.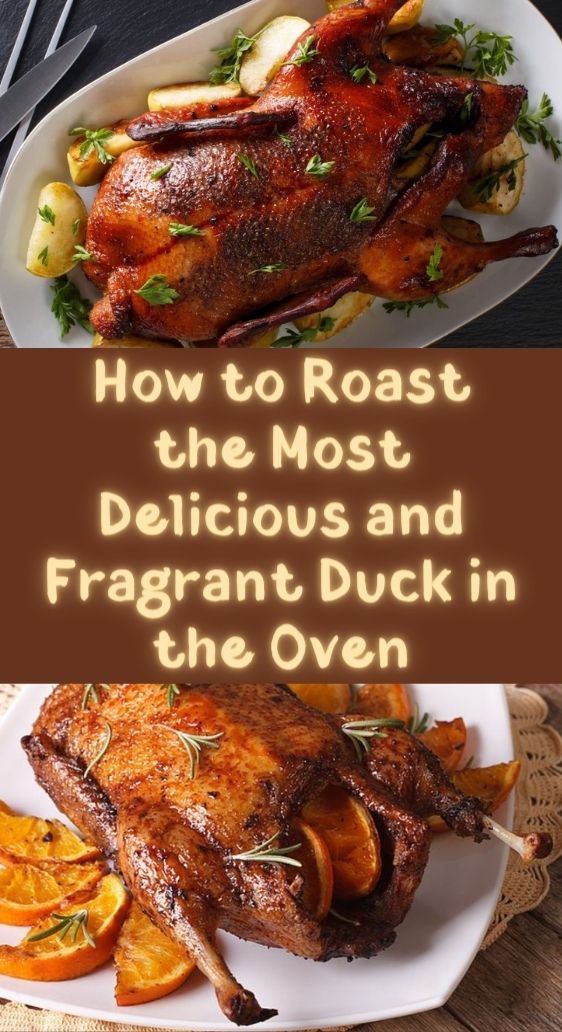 Get ready to impress your taste buds and guests with this succulent oven-roasted duck!