Homemade Buffalo Sauce is great for spicing up your favorite dishes. It can be used as a marinade for chicken, pork, or seafood, you can use it as a dipping sauce, or as a coating for chicken wings.
When you think of wings you also think of buffalo sauce, or at least I do, so that means it must be true. That spicy heat that makes your eyes water just a bit when you smell it. Ok, maybe not EVERYONE likes it that hot. We tamed this one down a bit so that it has just enough heat that everyone in the house is happy. We go through it pretty quick because it is such a versatile sauce. We use it mostly as a sauce or a marinade for chicken but have also used it on shrimp and pork as well.
Buffalo Sauce Recipe
This buffalo sauce recipe is pretty simple. Most of these things you probably already have in your cupboard or refrigerator. You will need:
Hot Sauce (such as Franks)
Unsalted Butter
White Vinegar
Worcestershire Sauce
Cayenne Pepper
Garlic Powder
Salt
The hot sauce and the cayenne pepper is what gives the buffalo sauce the heat. So I recommend adding it a little at a time until it reaches your tolerance level. Some people are really sensitive about spicy foods, some want to blow steam out of their ears. You can adjust this to how you like it if you start small and work your way up. As the recipe is written, this will give you about a cup of buffalo sauce. You can pour it into an airtight container and it will stay good in your refrigerator for up to a month.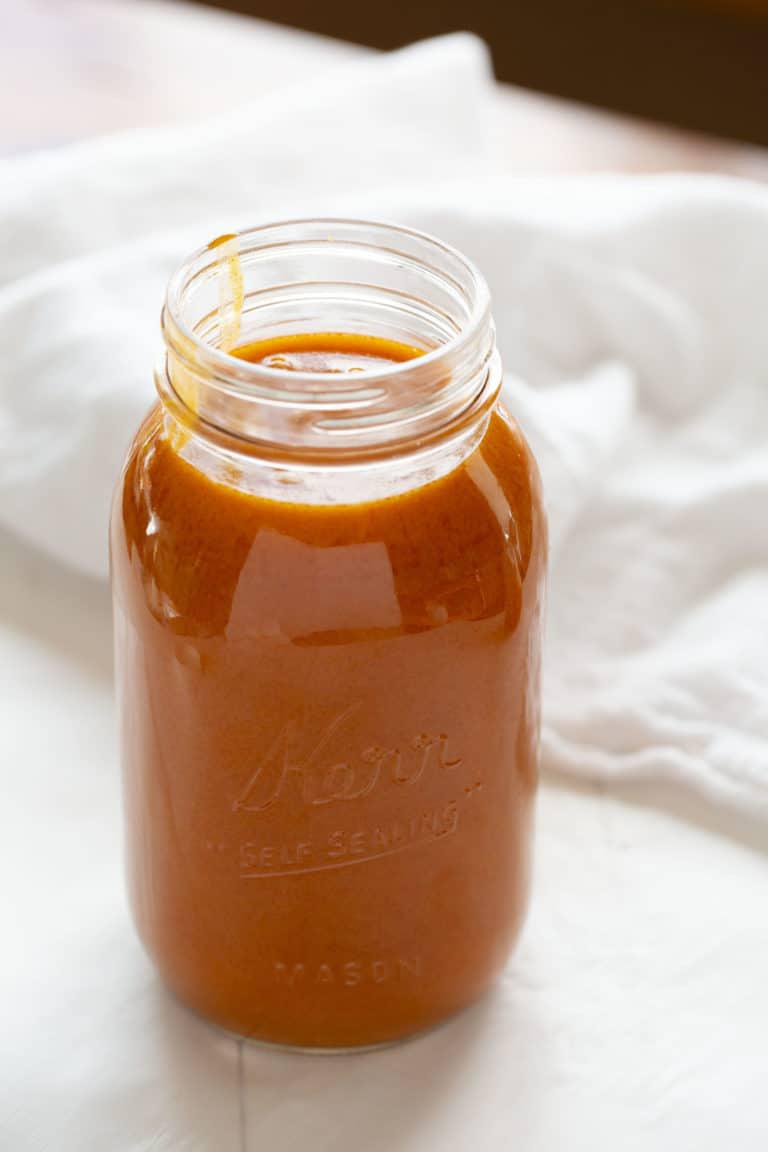 Buffalo Wing Sauce
We tested this buffalo wing sauce recipe a few times before we found the way we like it. Too much vinegar made it taste acidy. Too much hot sauce, well, made it just taste like hot sauce (yes there is a difference)! Too much cayenne made it too spicy. The way we prepared it is now our absolute favorite way. The great thing about this recipe and how it is prepared, is that you can really adjust it to your liking. You really can't go wrong!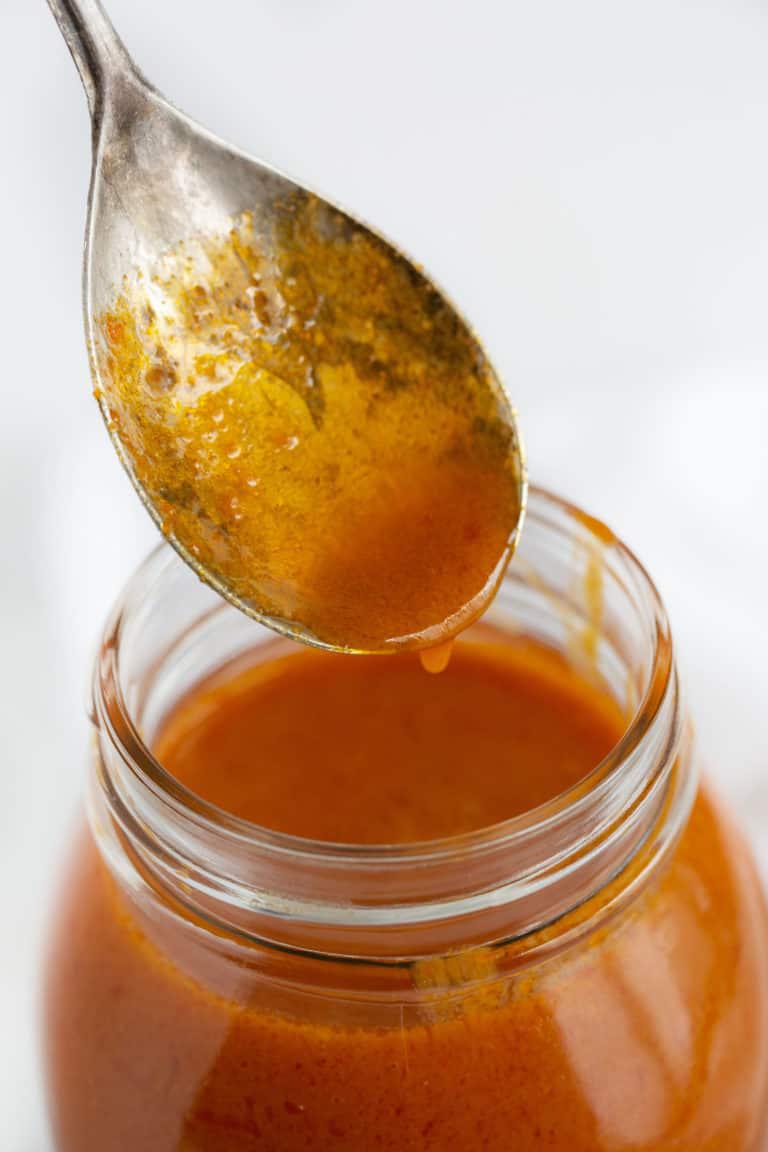 How to Make Buffalo Sauce
To make the buffalo sauce, combine the hot sauce, butter, white vinegar, Worcestershire sauce, cayenne pepper, garlic powder, and salt into a saucepan over medium heat. Whisk everything together and bring it to a simmer and then remove it from the heat source. The butter acts as a thickening agent, as the sauce cools, it will thicken up a bit. It also tames the heat, so add some additional cayenne pepper if you want to heat it back up a bit.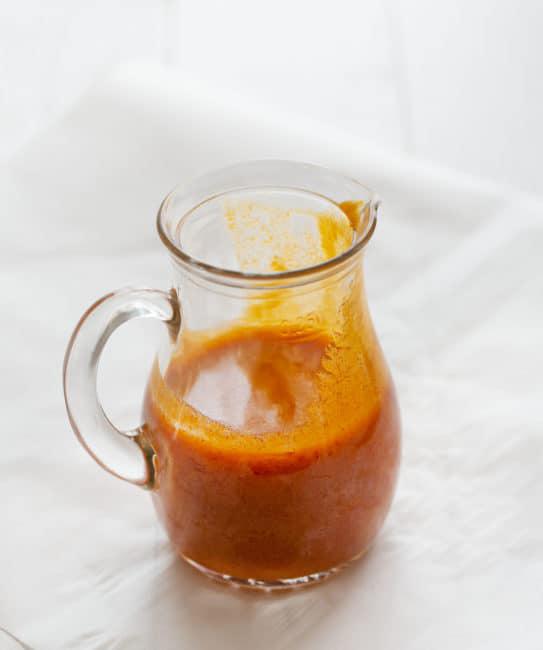 INGREDIENTS
2/3 cup hot sauce
1/2 cup (113 g) cold unsalted butter
1 1/2 tablespoons white vinegar
1/4 teaspoon Worcestershire sauce
1/4 teaspoon cayenne pepper
1/8 teaspoon garlic powder
salt to taste
INSTRUCTIONS
In a saucepan over medium heat, combine the hot sauce, butter, vinegar, Worcestershire sauce, cayenne pepper, garlic powder, and salt.
Whisk constantly until the mixture comes to simmer and remove from heat.