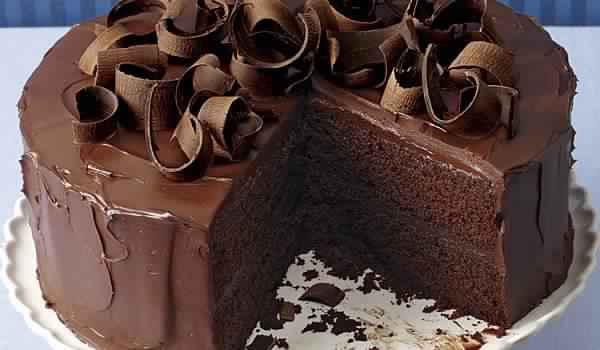 Ingredients :
3/4 cup cocoa powder (I used a mix of dutch process and regular)
1/4 cup strong coffee (I've also used brandy)
1 1/2 cups semi-sweet chocolate chips
1 tablespoon vanilla
1 teaspoon salt
1 cup butter
1 cup sugar
6 eggs
Ganache:
2 cups milk chocolate chips
1/4 to 3/4 cup heavy cream
Chocolate Curls
Instructions :
Preheat the oven to 350ºF. Grease three to five 8 inch cake pans (depending on how many layers you want) and line with parchment paper.
Melt the butter and chocolate chips in the microwave or on the stove top.
Meanwhile beat together the eggs and sugar for about five minutes at high speed until pale and more than doubled in volume. Add the coffee and vanilla to the eggs and beat until combined. Sift in the cocoa and salt and mix again until combined. Stream in the melted chocolate and butter and beat until combined. Divide into prepared cake pans and bake for about 15-25 minutes or until toothpick comes out with some crumbs attached but no longer wet.
For the ganache, melt together the chocolate and about 1/4 cup of cream in the microwave. You'll want to turn the microwave power down to about 30% and stir often or use a double broiler. Set some aside to use for the top. Place the bowl of melted chocolate in a larger bowl of ice water and beat for a while until fluffy, adding more cream if it gets too thick.
Use this for the filling of the layers and then use what you have set aside for the top. Top with chocolate curls. This is very good served with whipped cream.
ENJOY!