Delicious hot patties with mushrooms and onions (with sour cream)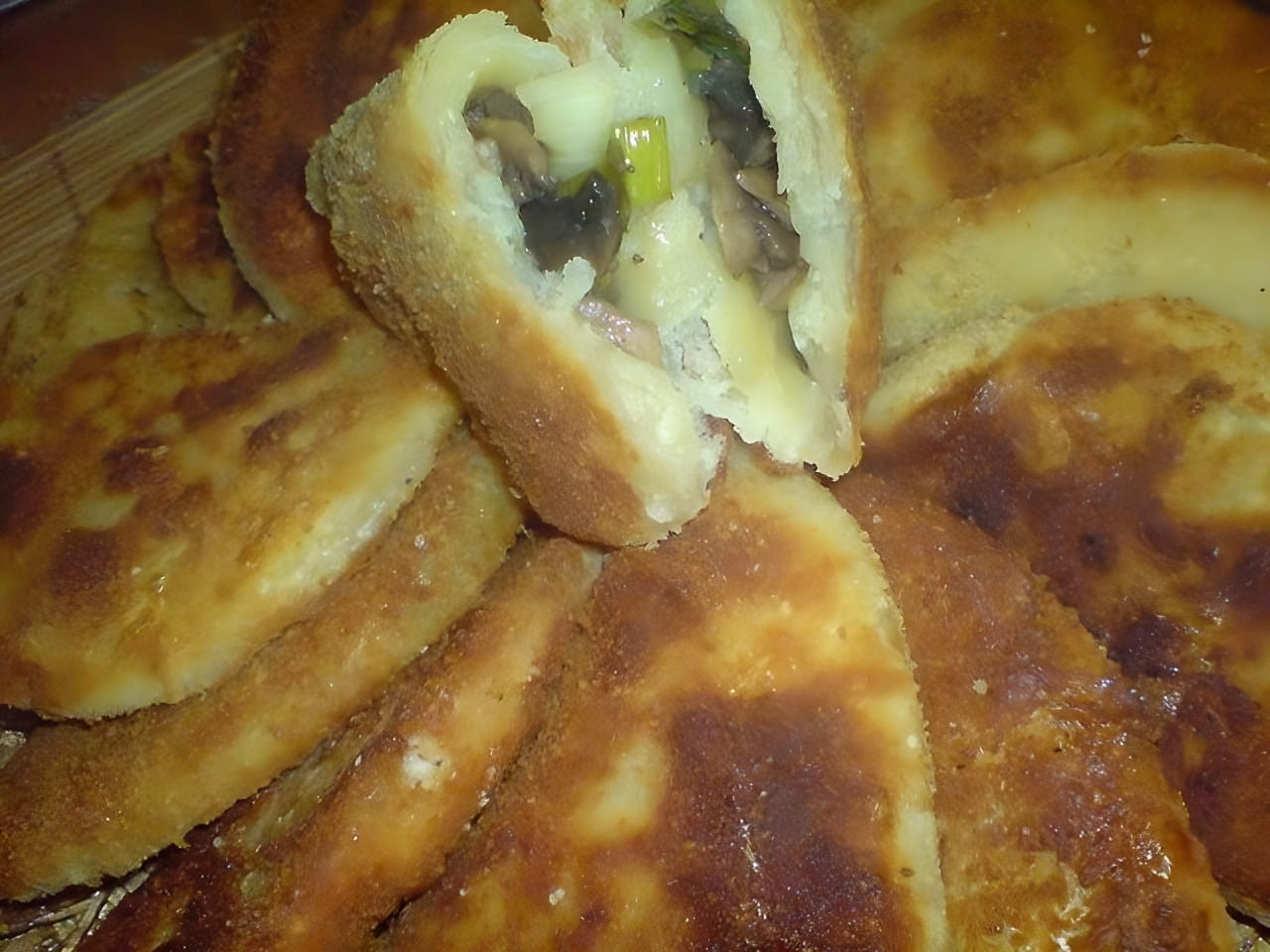 INGREDIENTS
Wheat flour 250 gr.
milk 250 ml,
25 gr. butter
salt , bread crumbs
2 eggs
Mushrooms (champignons) 250 g.
green onions bunch,
salt / pepper ,
melted butter,
frying oil.
Sour cream if desired.
Instructions
In a saucepan bring the milk, butter and salt to the boil, remove from the heat and pour in the flour, knead the dough, cool it down, knead again and put it into the cold, covered with clingfilm.
Meanwhile, fry the mushrooms in melted butter until the moisture evaporates, add the chopped green onions, fry together, season and cool.
In one container beat eggs, in another poured breadcrumbs.
Take the dough out of the fridge and cut it into 14-16 pieces.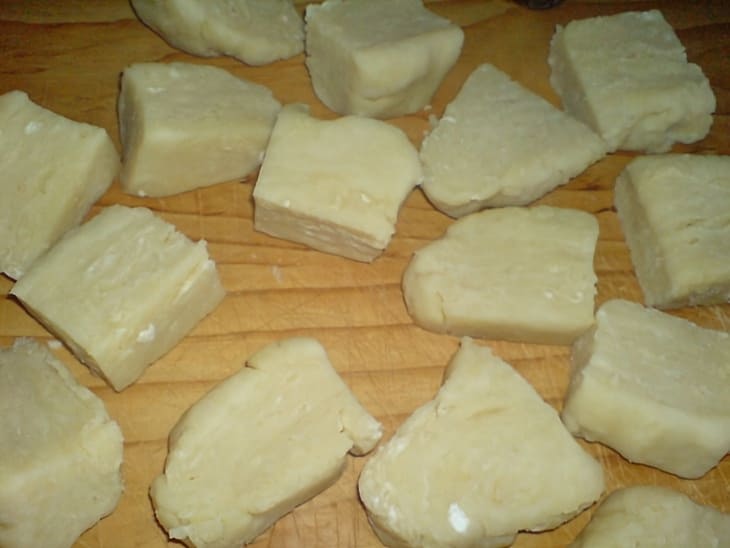 The dough is elastic, like plasticine, I did not need flour for dusting.
Roll out each piece into a circle, put a tbsp of filling and seal the edges (I pressed with a fork).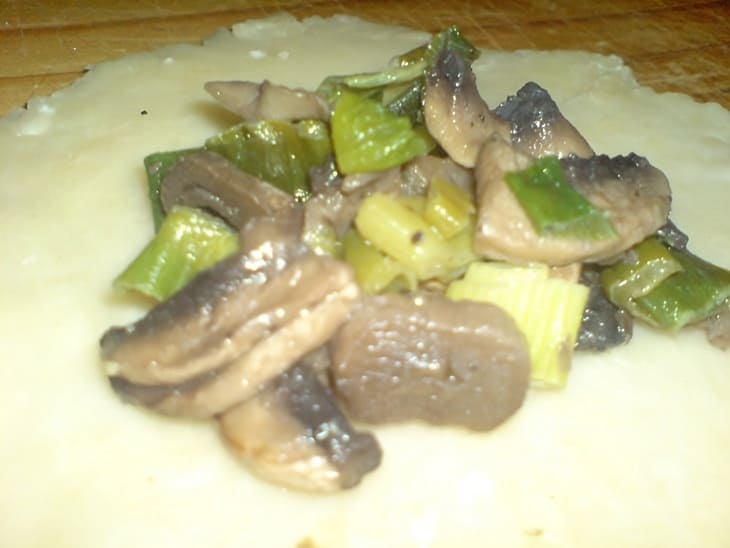 Dip each flattened patty in beaten egg, roll in breadcrumbs, shake off and deep-fry on both sides, place on paper towels.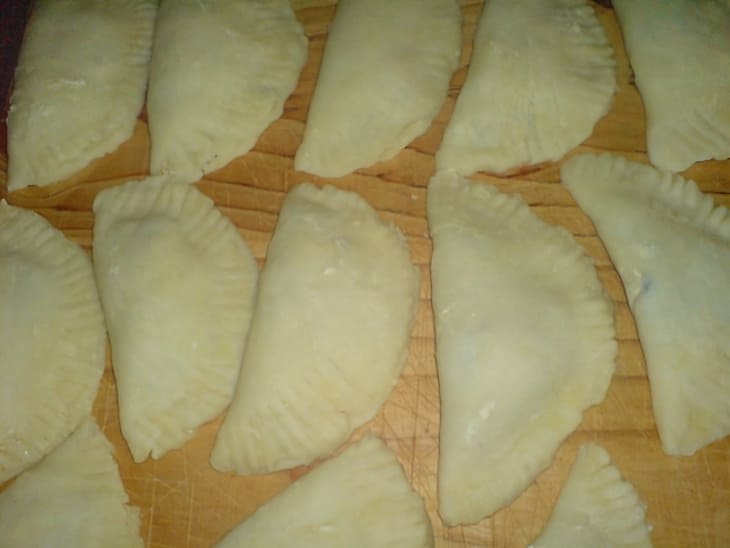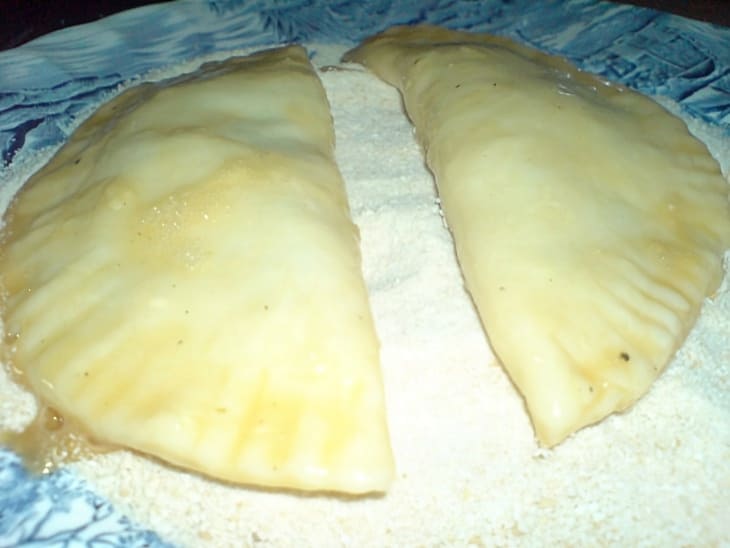 We serve it right away, hot and with sour cream!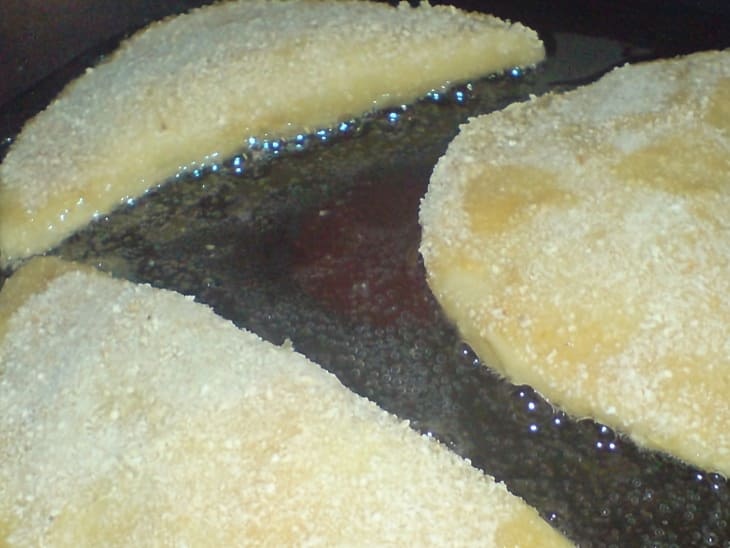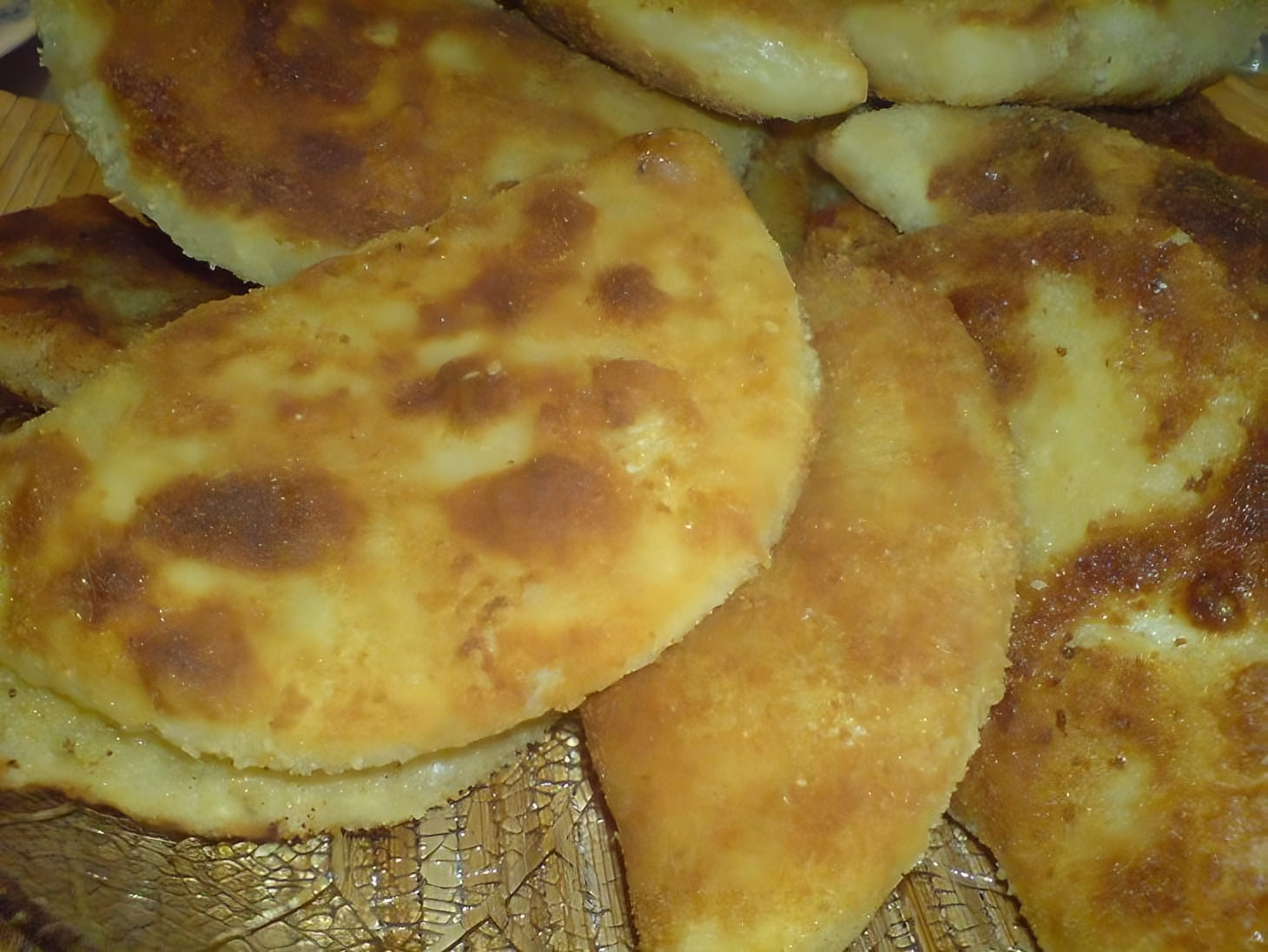 Bon appetit!!!