These beloved Italian delights are a breeze to make in the comfort of your own kitchen. With a golden exterior and a tender, almond-studded interior, these biscotti are the perfect companions for your coffee or tea break. Each bite is a delightful symphony of flavors, from the sweetness of raisins to the nuttiness of almonds. So, get ready to infuse your home with the aroma of freshly baked goodness and savor the taste of Italy in every crunchy bite. Perfect for sharing or indulging all on your own, your teatime will never be the same after you've tried these homemade biscotti!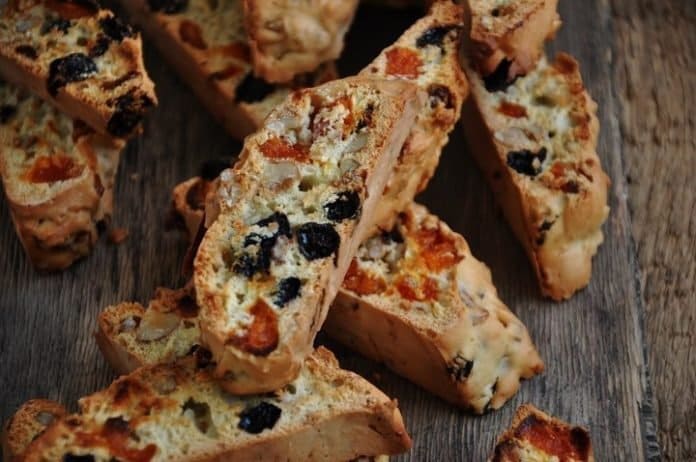 Ingredients:
250 grams (8.8 oz) of all-purpose flour
3 large chicken eggs
100 grams (3.5 oz) of sugar
10 grams (0.35 oz) of baking powder
100 grams (3.5 oz) of raisins
100 grams (3.5 oz) of dried apricots
100 grams (3.5 oz) of almonds
Instructions:
In a bowl, whip the eggs with sugar until you have a fluffy, light mixture.
Gradually add the flour, stirring thoroughly each time.
Mix in the chopped dried apricots, raisins, and almonds.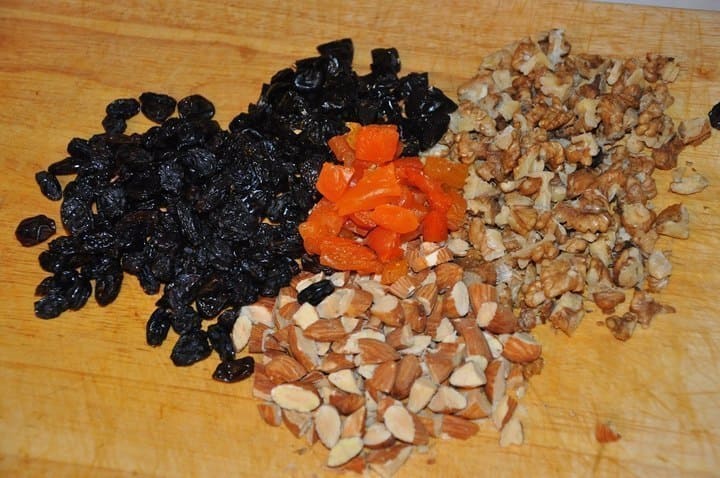 Combine the ingredients and shape the dough into small logs. Place them on a baking sheet with some space in between. Gently press down on the dough logs.
Bake in a preheated oven at 180°C (356°F) for about 30 minutes or until they turn golden brown.
Remove the logs from the oven and let them cool on a rack for 10 minutes. Then, slice the biscotti at an angle into 1 cm thick slices.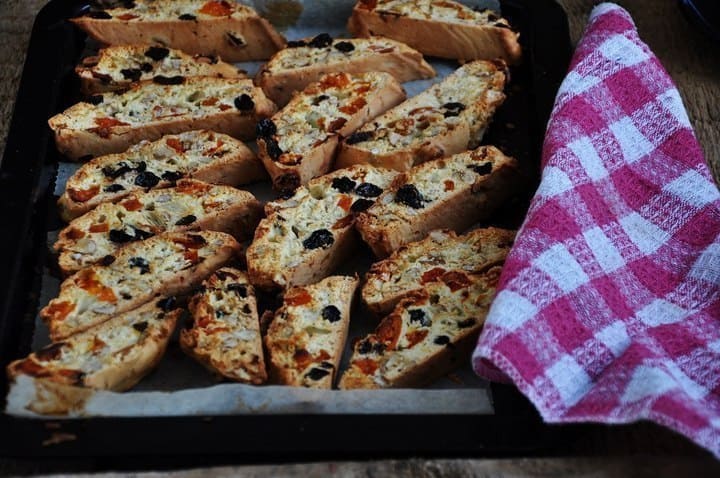 Place the slices back on the baking sheet and bake for an additional 10 minutes at 180°C (356°F).
Allow them to cool.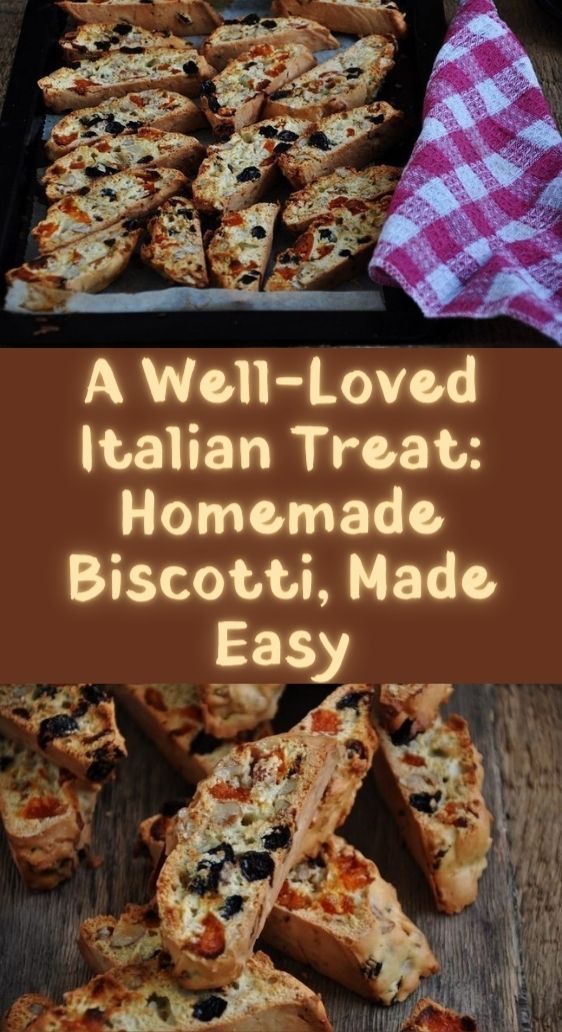 Enjoy with a cup of tea or coffee!