American buttercream is the easiest style of buttercream to make with very few ingredients and steps. American buttercream is a classic with home bakers because of how quick it is to make and how versatile it is for cupcakes and cakes!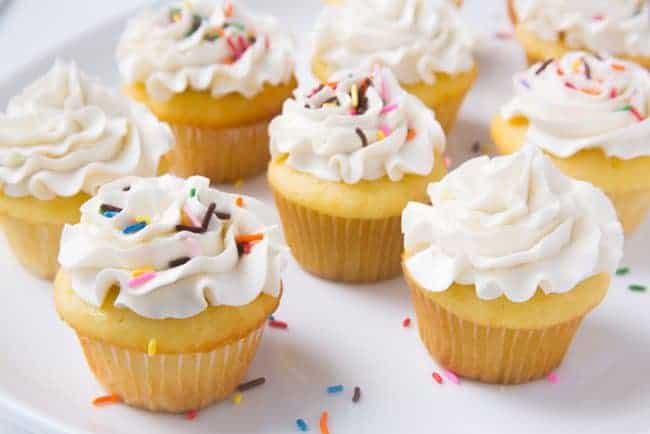 What is American Buttercream Frosting?
American buttercream is by far the easiest style of buttercream frosting to make and is the one most commonly used by home bakers. If you have ever made a frosting by creaming together butter and powdered sugar with vanilla or other flavorings then you have made American buttercream!
American buttercream, also known as simple buttercream or decorator's frosting, calls for very few ingredients and steps. Typically a ratio of two parts sugar to 1 part butter is creamed together with a small amount of milk and flavorings.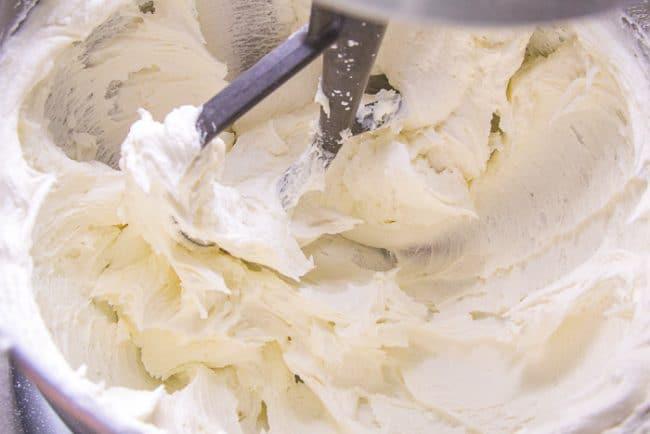 What is American Buttercream Like?
American buttercream is slightly ivory in color, thick in texture, and pipes easily. The ratio of sugar to butter in American buttercream is much higher than in Swiss meringue buttercream or Italian meringue buttercream, making American buttercream the sweetest of the varieties.
American buttercream is also sometimes referred to as "crusting buttercream" because it forms a thin crust after exposed to air for some time. This characteristic can be desirable at times such as when doing intricate piping work or when frosting cookies that will be stacked.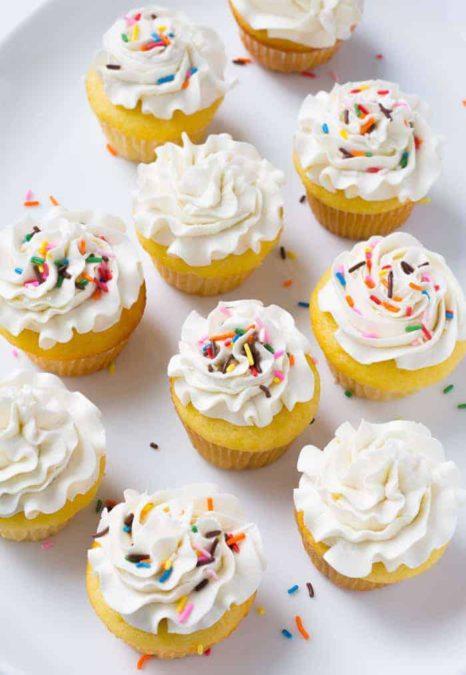 How to Make American Buttercream
To properly cream the butter and sugar to form the buttercream, the butter must start at room temperature. If the butter is too cold, the emulsion might break causing a separated buttercream.
A lighter variation on this buttercream can be made by whipping the butter for a longer period of time to make a whipped buttercream.
American buttercream stands up well to being flavored with extracts, spices, cocoa powder, and jams or curds.
If the buttercream will not be used right away it must be stored in the refrigerator. It will firm up quite a bit and should be allowed to come back to room temperature before piping or spreading.
Depending on how long it was stored you may need to re-mix it quickly. It will last about a week in the refrigerator.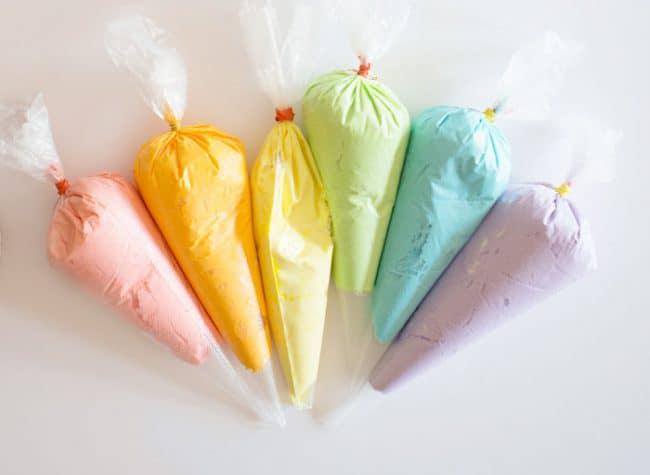 Can you add food color to this recipe?
Absolutely! It accepts color so beautifully. I like to make big batches of this buttercream and use McCormick food color to achieve the colors I need. I find that color matching frosting can be tricky so I like to have more on hand rather than less.
INGREDIENTS
4 sticks (1 lb, 454 g) unsalted butter, room temperature
8 cups (2 lb, 907 g) confectioners sugar, sifted
large pinch of salt
1-3 tablespoons whole milk as needed
extracts and flavorings as desired
INSTRUCTIONS
Combine the butter, sugar, and flavorings in the bowl of a stand mixer fitted with a paddle attachment.
Start mixing on low speed until the sugar is incorporated with the butter. Increase the mixing speed to high and beat until smooth and fluffy, about 2 minutes.
Adjust the consistency with milk as needed.
Store unused buttercream in the refrigerator in an airtight container and bring it back to room temperature before using to pipe or frost.