With the perfect balance of sweetness and nuttiness, they make for a healthy and delicious treat.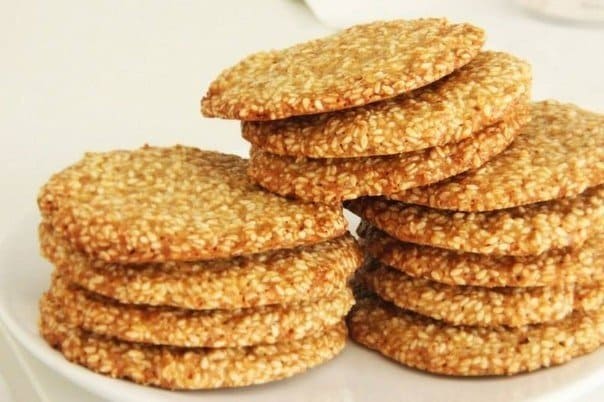 These cookies are so easy to make, you'll find yourself baking them again and again. Say goodbye to store-bought cookies and hello to homemade goodness!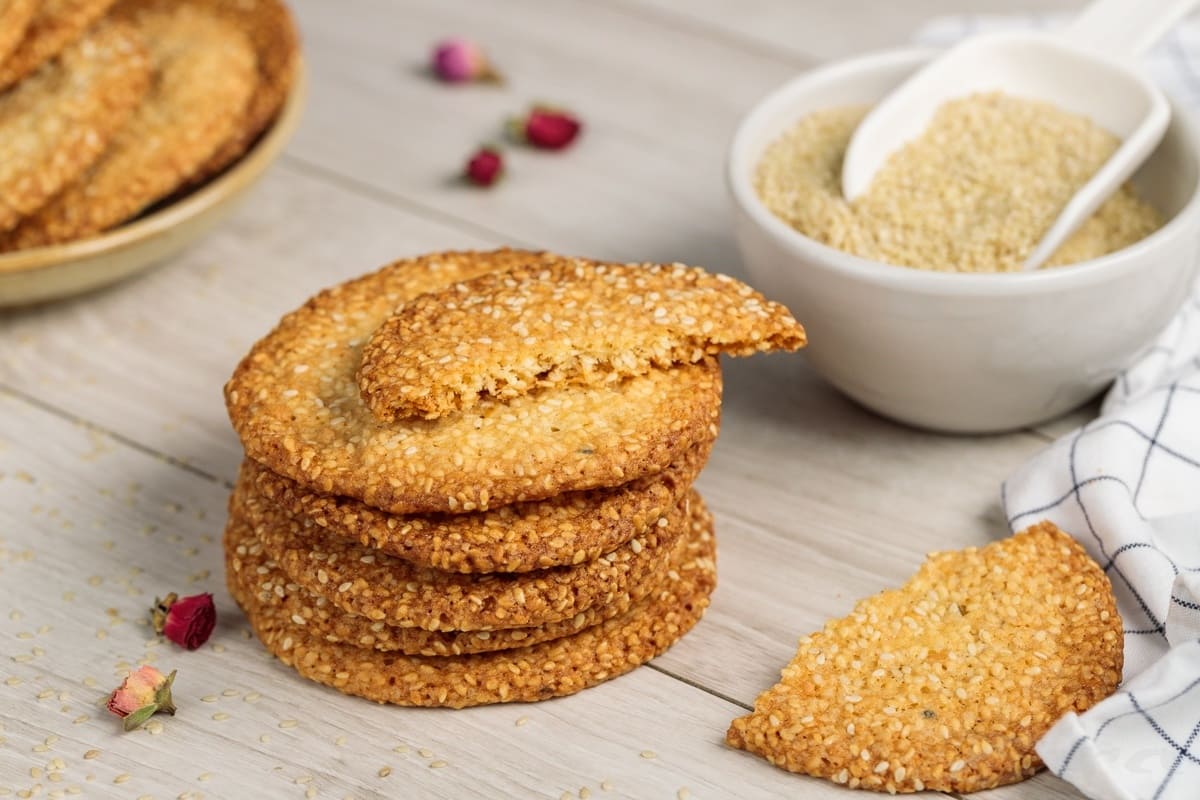 Ingredients:
Sesame seeds: 160 grams (5.64 ounces)
Flour: 70 grams (2.47 ounces)
Sugar: 120 grams (4.23 ounces)
Butter: 60 grams (2.12 ounces)
Egg: 1
Vanilla extract: 0.5 teaspoon or 1 packet of vanilla sugar
Freshly squeezed lemon juice: 1 teaspoon
Baking powder: 0.5 teaspoon
Salt: 0.5 teaspoon
Instructions:
Mix the flour, baking powder, and salt together.
Beat the softened butter with sugar. Add the egg, vanilla, and lemon juice, and beat with a mixer for 20-30 seconds.
Gradually add the flour to the mixer at low speed.
Gently mix in all the sesame seeds (you can toast them in advance).
Line a baking sheet with parchment paper and use a teaspoon to place cookie dough portions about 3-4 cm apart.
Bake at 180°C (356°F) for 8-15 minutes, depending on the size of the cookies. Make sure not to overbake; watch them closely. You can flip them once to bake on the other side.
Initially, the cookies will be soft and sticky when hot, but they will become crunchy as they cool.