Delicious baked beef tenderloin with feta cheese and sun-dried tomatoes. Very rich and unusual taste!
INGREDIENTS
beef (loin) – 800 g
feta cheese – 150 g
sun-dried tomatoes – 10 pcs
cranberry sauce – 1 tbsp
sea salt
ground black pepper
basil – a couple of sprigs to serve,
olive oil – 1 tbsp.
Instructions
Peel beef from skins. Do not cut it up to the end 1 cm thickness.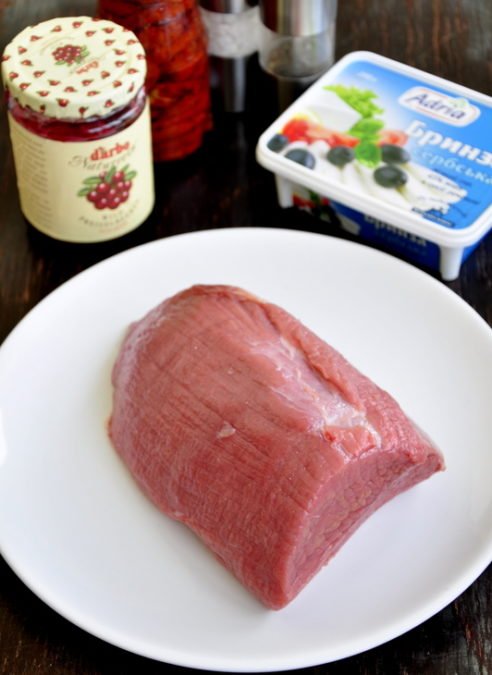 Cover with clingfilm and beat it off.
Slice feta cheese, put it on the well salted and peppered meat. Place dried tomatoes between the cheese slices.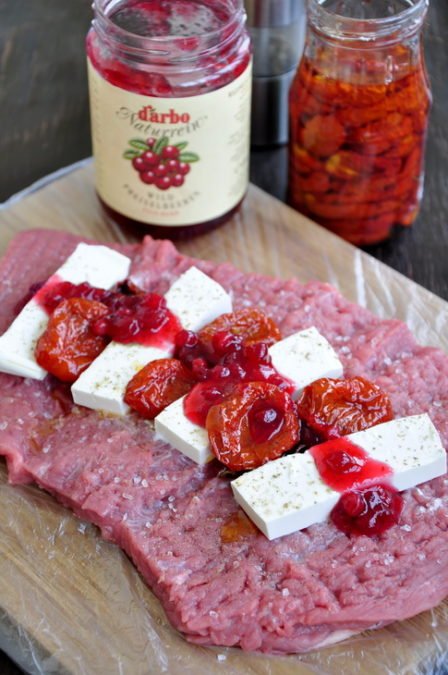 Pour lingonberry sauce, roll up, tie with string.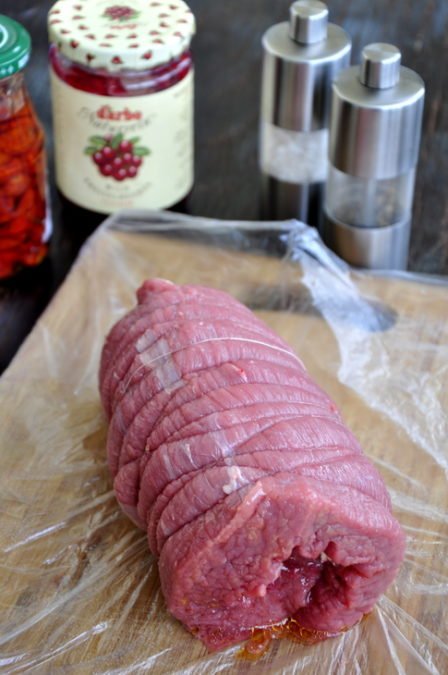 Fry in olive oil until crispy on all sides. Salt and pepper the top of the roll. Cook in a preheated oven at 180°С for 30 minutes.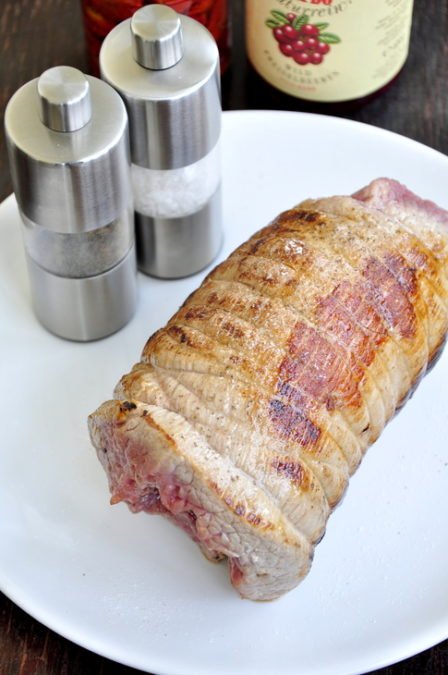 In this case the meat will turn out medium. If you like your meat well-cooked, then cook for 70-80 minutes. From time to time, sprinkle the roll with its juices. Don't forget to remove the strings when serving.