We continue to enjoy charcoal-grilled vegetable dishes. Today is a very juicy, very light vegetable casserole, with an Italian motif. We use spices rather moderately, so as not to kill the wonderful flavor of the fire. Lasagna is good both hot and cold. As an addition we can offer fresh bread and a couple of slices of some piquant cheese.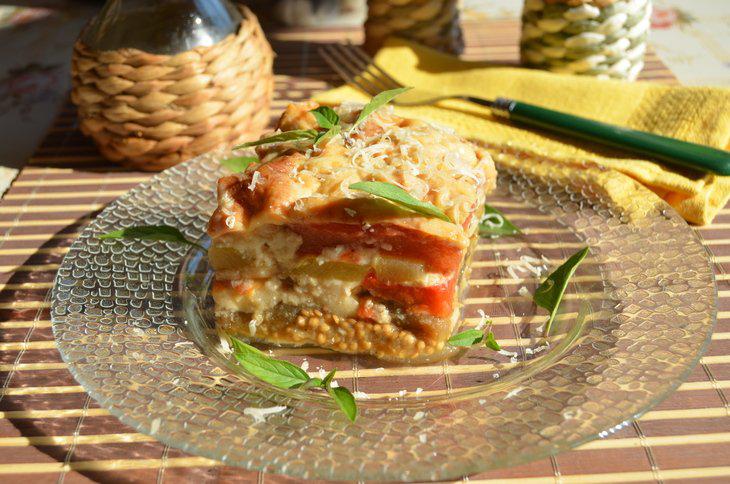 INGREDIENTS
big zucchini – 1 pc.
Sweet pepper, tomatoes, eggplants (baked on coals and peeled) – 500-700 gr.
Low-fat hard cheese – 200 g.
1.5 % milk – 1 l.
flour – 2 tbsp.
olive oil – 2 tablespoons.
Italian herbs- 1 tsp.
salt
pepper
Instructions
Fry flour in olive oil until golden.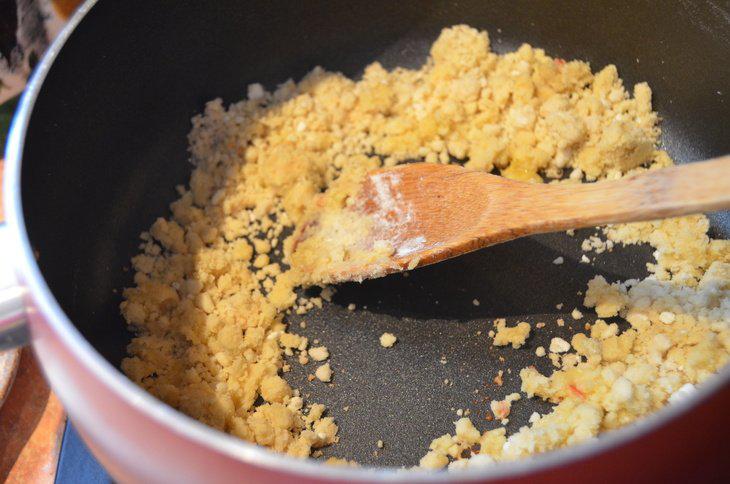 Gradually pour in the warm milk, stirring until it thickens.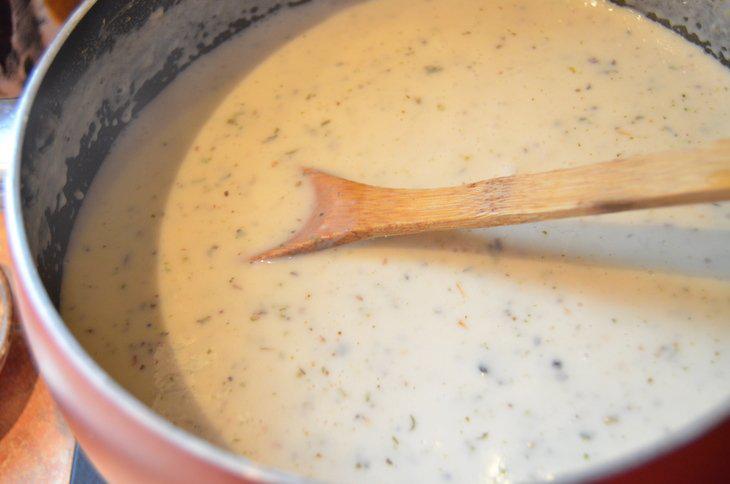 Season with salt, pepper and Italian herbs and cook, stirring, for about five minutes over low heat. Remove from the heat and keep warm.
Peel the zucchini from the skin and seeds and cut into slices 0.5 – 0.7 cm thick.
Grease a deep casserole dish with oil and place a layer of zucchini.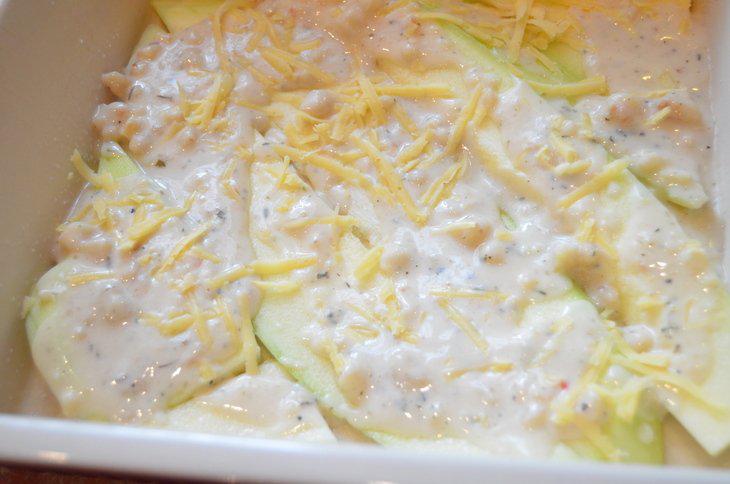 Lightly salt and pepper.
Pour ¼ of the sauce and sprinkle with a little grated cheese.
Eggplant is also cut into slices and placed on a layer of zucchini.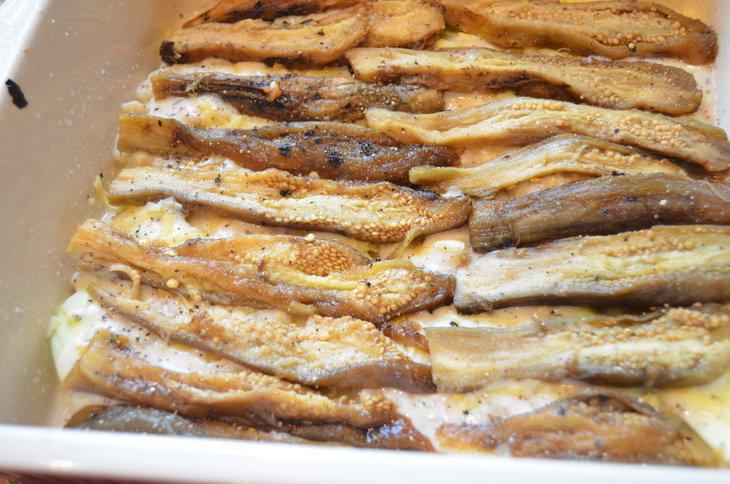 Repeat the zucchini layer with the sauce and cheese and lay the prepared bell peppers on it.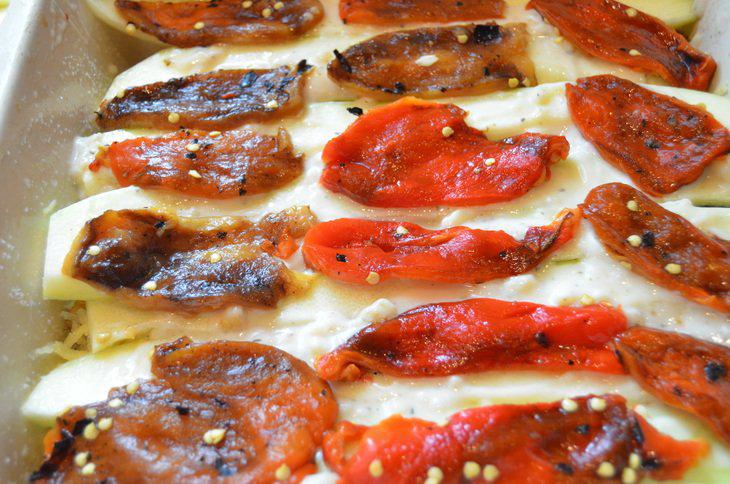 Another layer of zucchini and on top of the tomato slices.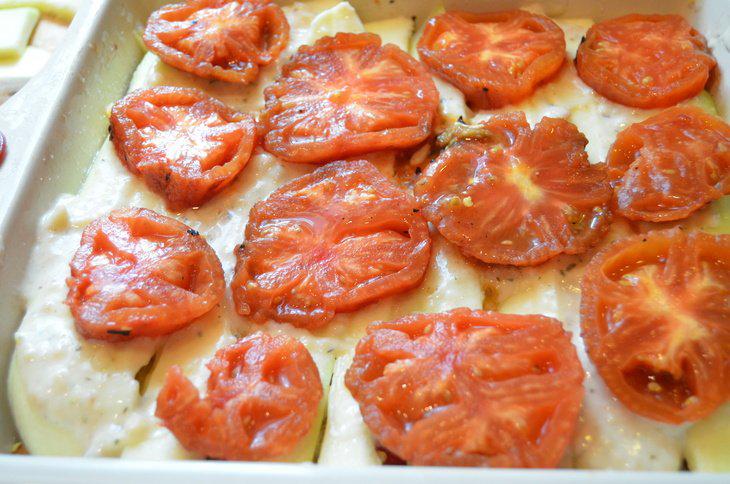 Generously pour the sauce and sprinkle with cheese.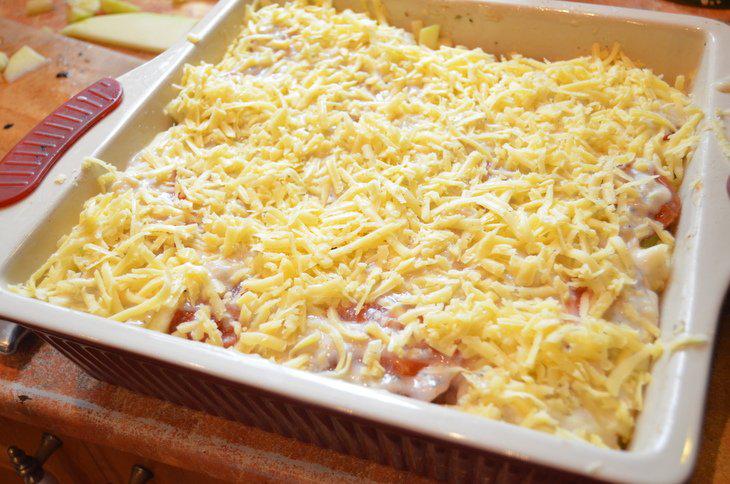 If you like, you can spice it up a bit.
Bake at 180 degrees for about an hour.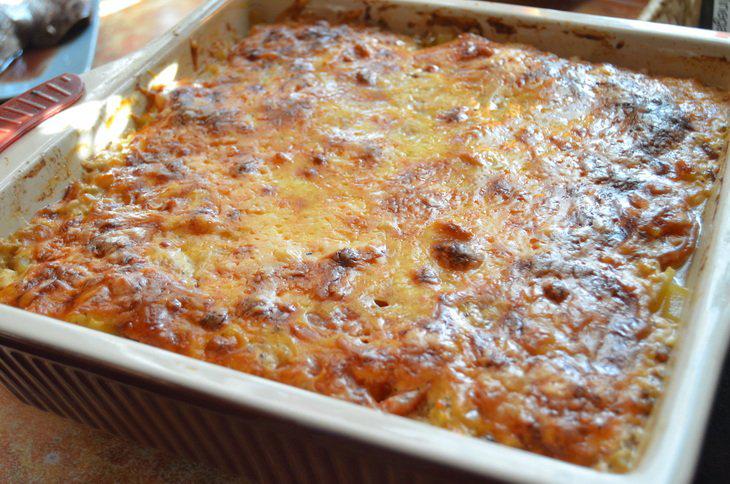 Allow to cool slightly before serving so that the lasagna becomes firmer.
BON APPETIT!!!