Try this skillet casserole recipe that's loaded with zucchini, smoked sausage, and gooey mozzarella cheese. It's easy to make and can be customized to suit your tastes. Give it a try and enjoy a delicious and satisfying meal!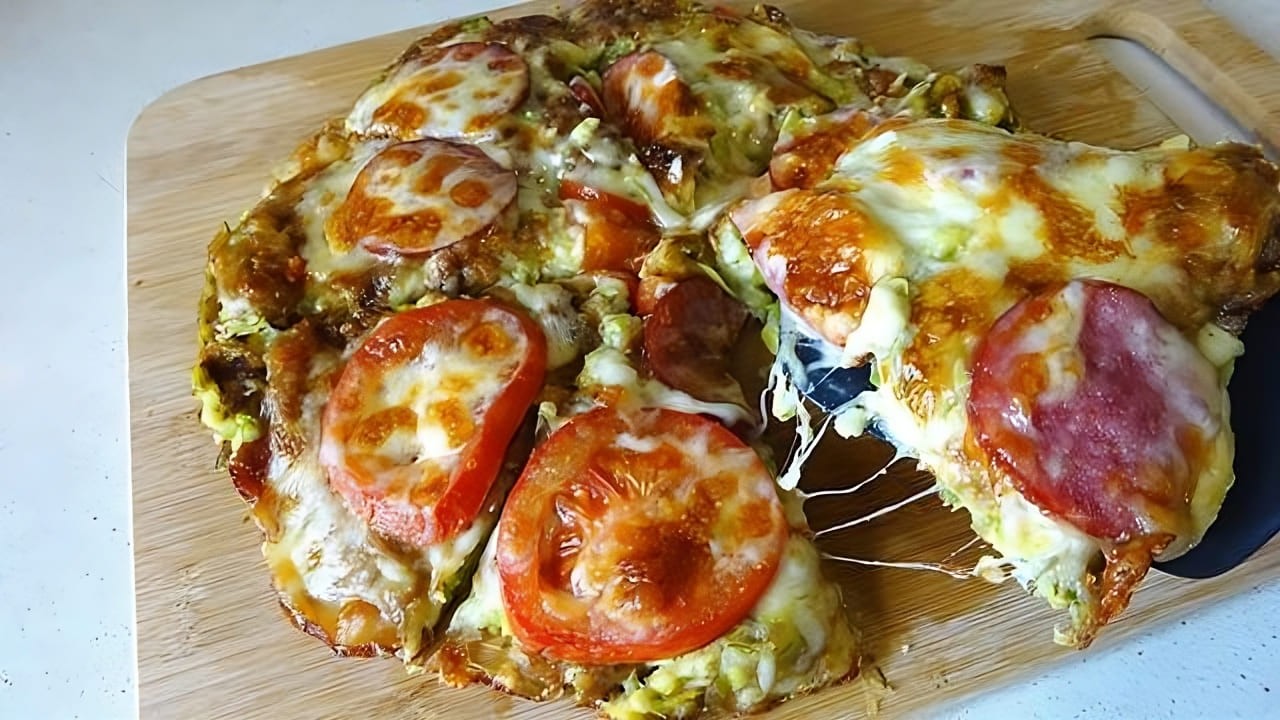 INGREDIENTS
For a 9 inch skillet:
3 zucchinis (500 g)
1 egg
1 tbsp 20% sour cream
80 g smoked sausage
230 g mozzarella cheese
1 bunch of any herb (such as dill)
1 medium tomato
3-4 tbsp flour
1 clove of garlic
Salt
Pepper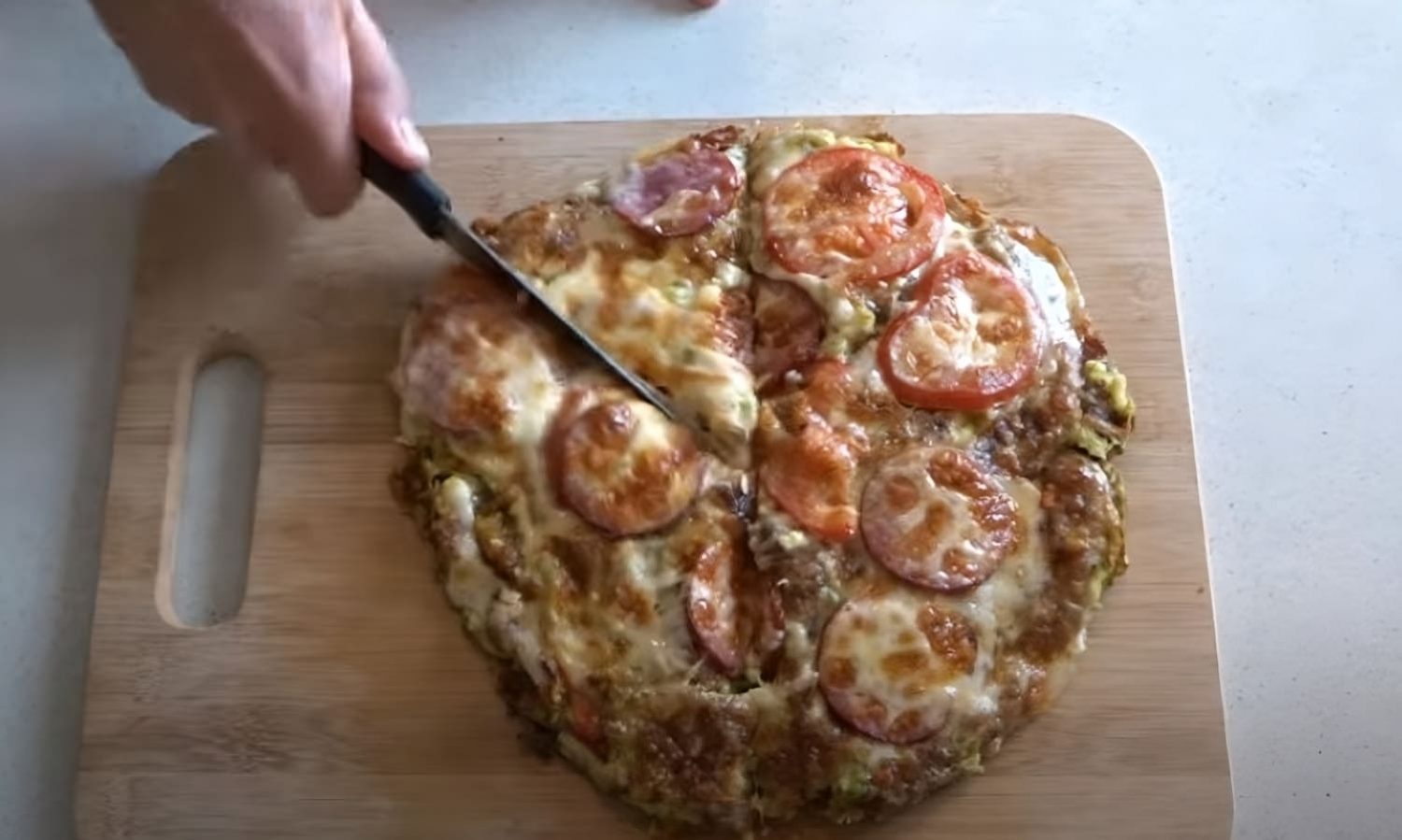 INSTRUCTIONS
Grate zucchinis on a coarse grater, add 0.5 tsp of salt, mix and leave for 5 minutes to release the juice.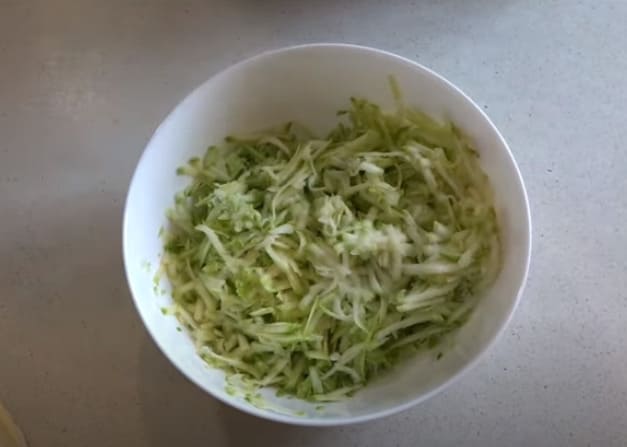 Cut the sausage and tomato into thin slices.
Chop the herbs finely and mince the garlic.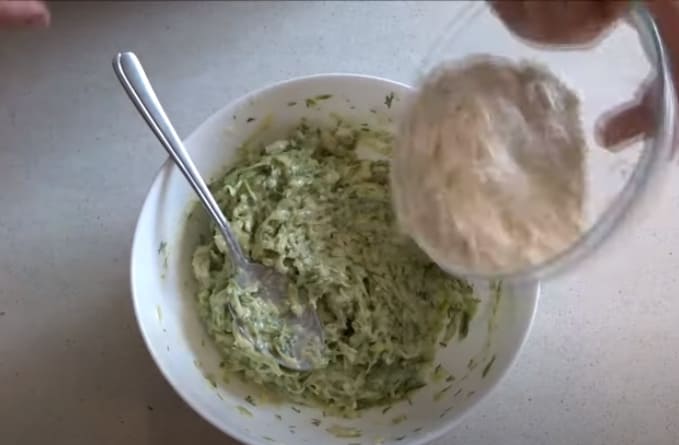 Grate the cheese on a coarse grater.
Put a sieve over a bowl and pour the grated zucchini into it. Squeeze out the juice from the zucchini using the sieve and a spoon.
In the same bowl, add another 0.5 tsp of salt, egg, herbs, and sour cream to the drained zucchini. Mix well.
Gradually add flour to the zucchini mixture until the dough is formed. It shouldn't be too stiff or too runny.
Heat a skillet over medium heat, add a little vegetable oil, and spread the dough evenly on the surface.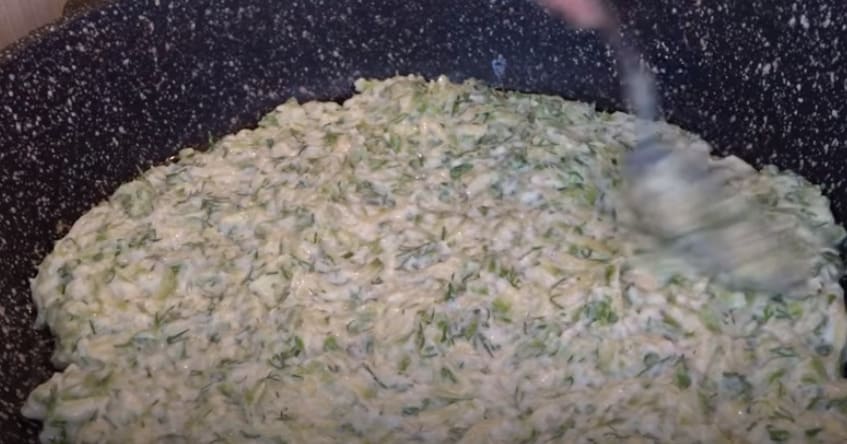 Cover with a lid and cook for about 10 minutes until golden.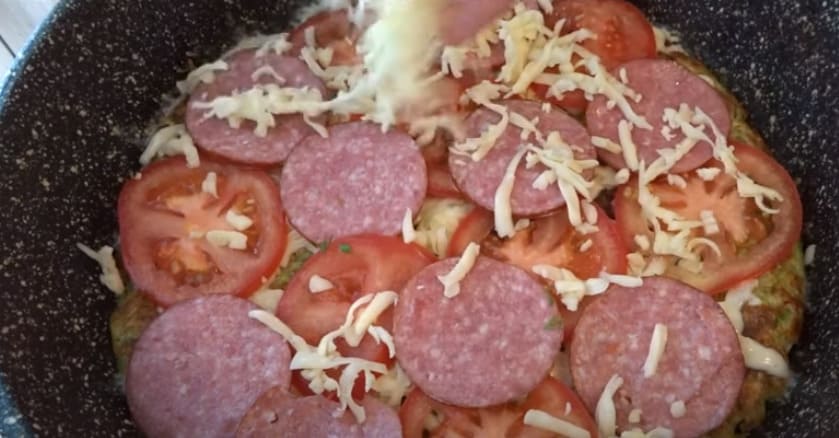 Flip the dough over, top with garlic, half of the grated cheese, sausage, tomato, and the remaining cheese.
Cover with a lid and cook until the cheese is melted.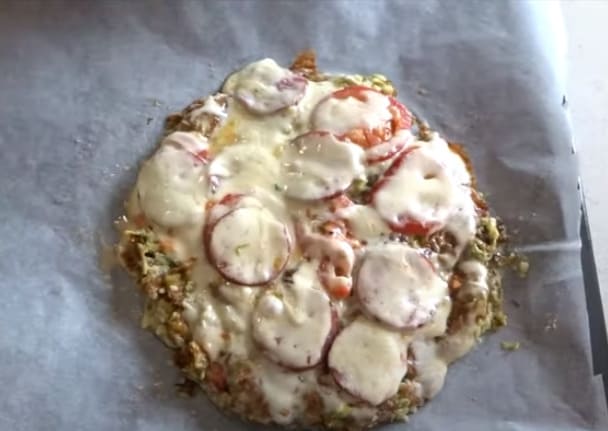 You can also transfer the pizza to a baking sheet and broil until the crust is crispy.