Discover a culinary delight that's both quick and deeply satisfying – Stuffed Meat Potatoes! This recipe brings together the heartiness of ground meat and the comforting warmth of potatoes to create an irresistible family dinner. With each tender bite, you'll experience the rich flavors blending together harmoniously, all while enjoying the convenience of a dish that's easy to prepare. Picture the aroma wafting through your kitchen as potatoes are lovingly filled with savory ground meat and nestled in a creamy embrace.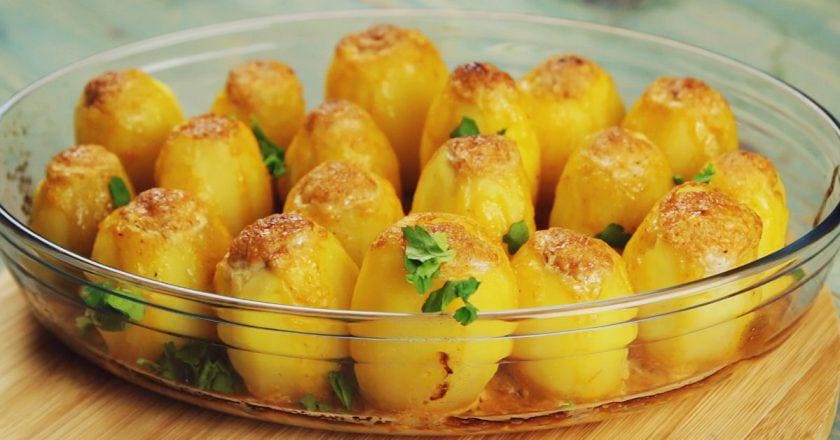 The result? A harmonious symphony of taste and texture that's bound to make its way into your regular dinner rotation. From the moment you take that first mouthwatering forkful, you'll know that this recipe is a keeper. Get ready to indulge in a meal that's not only a treat for your taste buds but also a testament to the joy of simple, wholesome ingredients coming together to create a culinary masterpiece. Enjoy the experience of savoring a home-cooked dinner that's as comforting as it is delicious!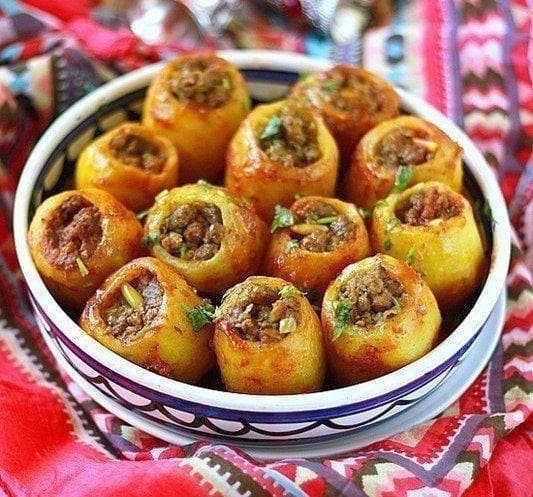 Ingredients:
Potatoes – 15 pieces
Ground meat – 250 g (8.8 oz)
Onion – 1 piece
Tomato paste to taste
Salt to taste
Ground black pepper to taste
Sour cream – 50 g (1.7 oz)
Butter – 50 g (1.7 oz)
Preparation:
Peel and hollow out the potatoes.
Parboil them until partially cooked.
Add finely chopped onion to the ground meat, then season with salt and pepper.
Stuff the potatoes with the meat mixture and arrange them tightly in a baking dish.
In a bowl, combine sour cream with salt, add a little water, and melted butter.
Pour the mixture over the potatoes. If desired, add tomato sauce.
Bake the potatoes at 180 degrees Celsius (350 degrees Fahrenheit) for about half an hour.
Bon appétit!