Alabama White Sauce is a creamy, tangy, mayonnaise-based sauce that is flavored with apple cider vinegar, horseradish sauce, and other seasonings. It is not only great on chicken, but you could also use it on other meats as a marinade or even on salads.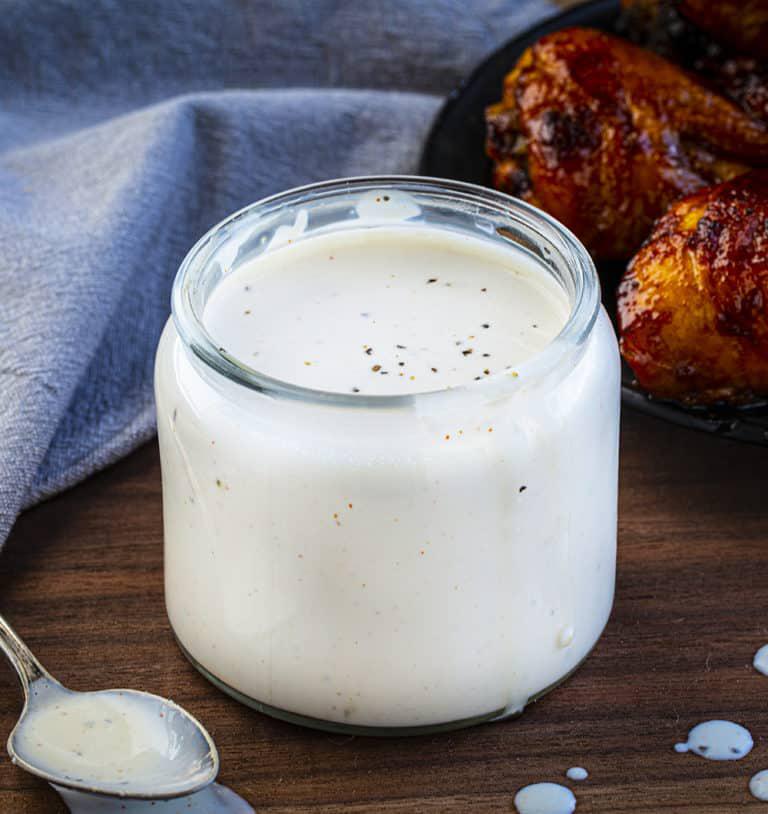 ALABAMA WHITE SAUCE
There are barbecue sauces that are definitely known by location and ingredients. There are ketchup, or tomato, based sauces like Kansas City-style barbecue sauce. There are also vinegar-based (Eastern North Carolina), mustard-based (South Carolina), and mayonnaise-based sauces (like this Alabama White Sauce).
WHO INVENTED ALABAMA WHITE SAUCE?
Alabama-style white barbecue sauce was invented by Robert Gibson at Big Bob Gibson's Bar-B-Q in Decatur, Alabama. He would serve it on his chickens for weekend backyard barbecues back in the 1920s before he had his restaurant. Each smoked chicken would be dipped in this sauce to keep it from drying out. The sauce began to be bottled and sold at grocery stores in the 1990s, but why buy it when you can make it anytime you are craving it?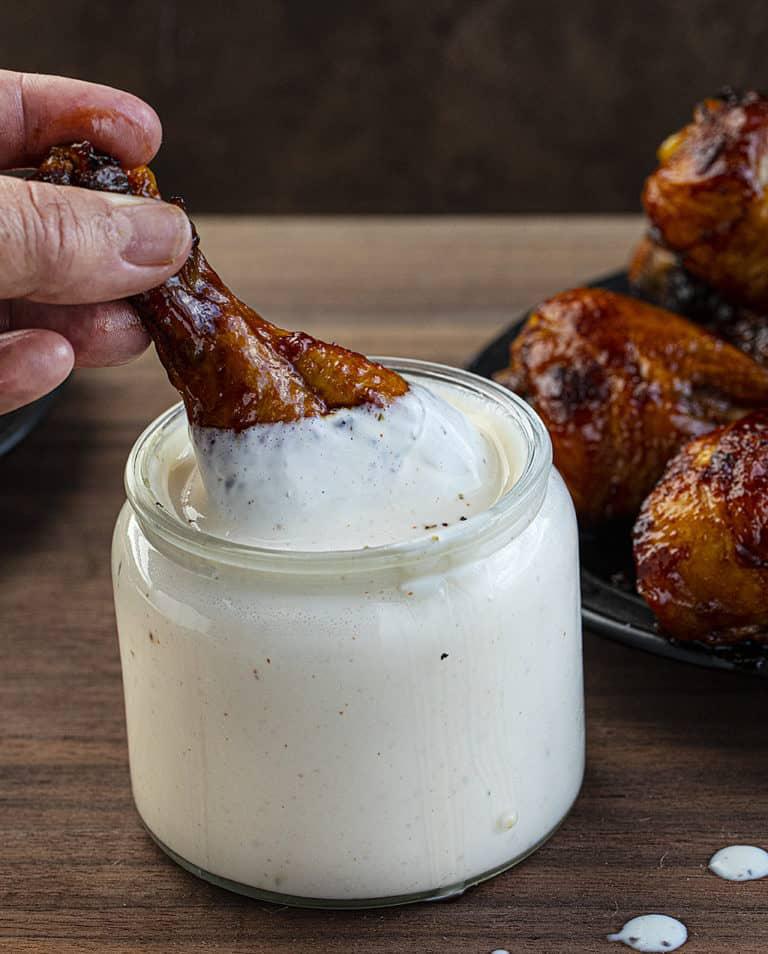 WHAT IS ALABAMA WHITE SAUCE MADE OF?
Gibson, the inventor of Alabama White Sauce, was a fan of vinegar-based sauces, so this sauce could be considered a vinegar-based sauce rather than a mayonnaise-based sauce. But, it's made with both mayonnaise and vinegar. Horseradish sauce and other seasonings are added to bring out even more flavor.
HOW TO MAKE ALABAMA WHITE SAUCE
To make this sauce, mix all the ingredients together in a medium bowl. The sauce is ready to go right away. It is also wonderful after letting it sit in the refrigerator overnight to get all the flavors blended together. It will last, refrigerated in a sealed container, for about two weeks. If the sauce is too thin for your liking, simply add more mayonnaise to the mixture.
WHAT DOES IT TASTE LIKE?
Alabama white sauce is a tangy sauce with a definite vinegar flavor. Yes, it is a mayonnaise sauce, but don't let that scare you from trying it! In fact, the tangy peppery sauce can be used on almost any of your favorite foods, not just chicken!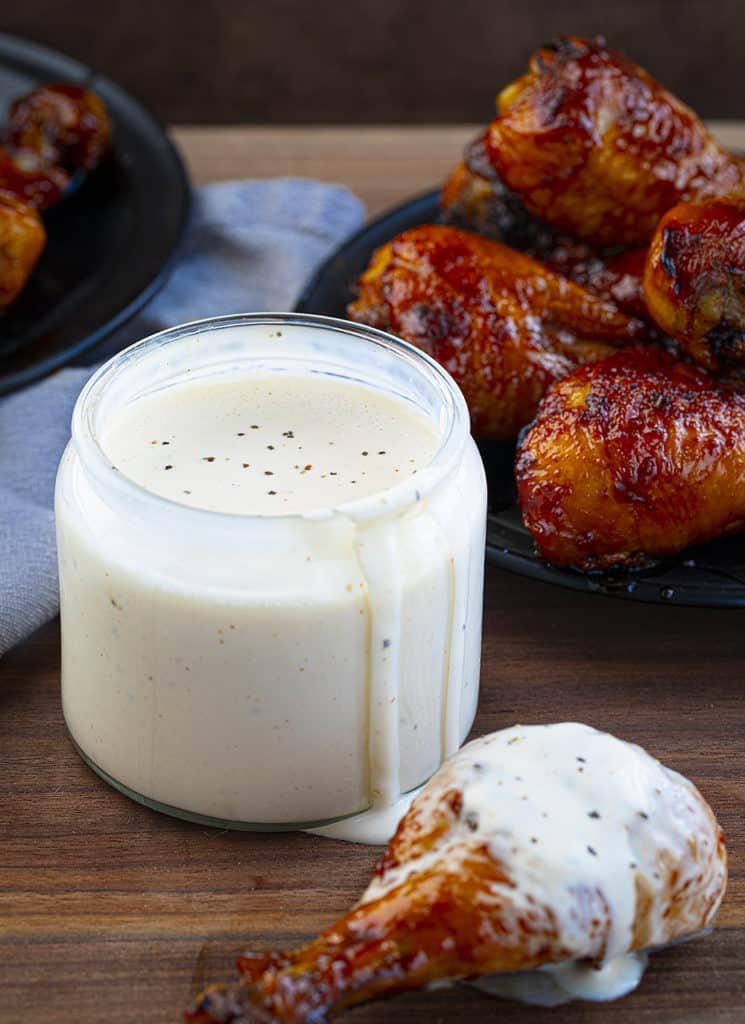 HOW TO USE ALABAMA WHITE SAUCE
Yes, this sauce is delicious over chicken; that is how it got so popular. But, don't limit the use of this tangy sauce. Here are some other options that would be tasty with the sauce:
Pork
Ribs
Vegetables
Lettuce salad/Salad dressing
Coleslaw
Smoked turkey
Potato chips
Ingredients
1 cup mayonnaise
1/3 cup apple cider vinegar
1 teaspoon Worcestershire sauce
1 teaspoon water
1/2 teaspoon horseradish sauce
1/2 teaspoon salt
1/2 teaspoon black pepper
1/2 teaspoon garlic salt
1/2 teaspoon onion powder
1/4 teaspoon cayenne pepper
Instructions
Mix all ingredients in a medium bowl. Drizzle it over chicken or use as a dipping sauce or dressing.