Homemade Ranch Seasoning Mix is a seasoning that you almost need to have on hand for so many recipes. So, just make your own so you never run out!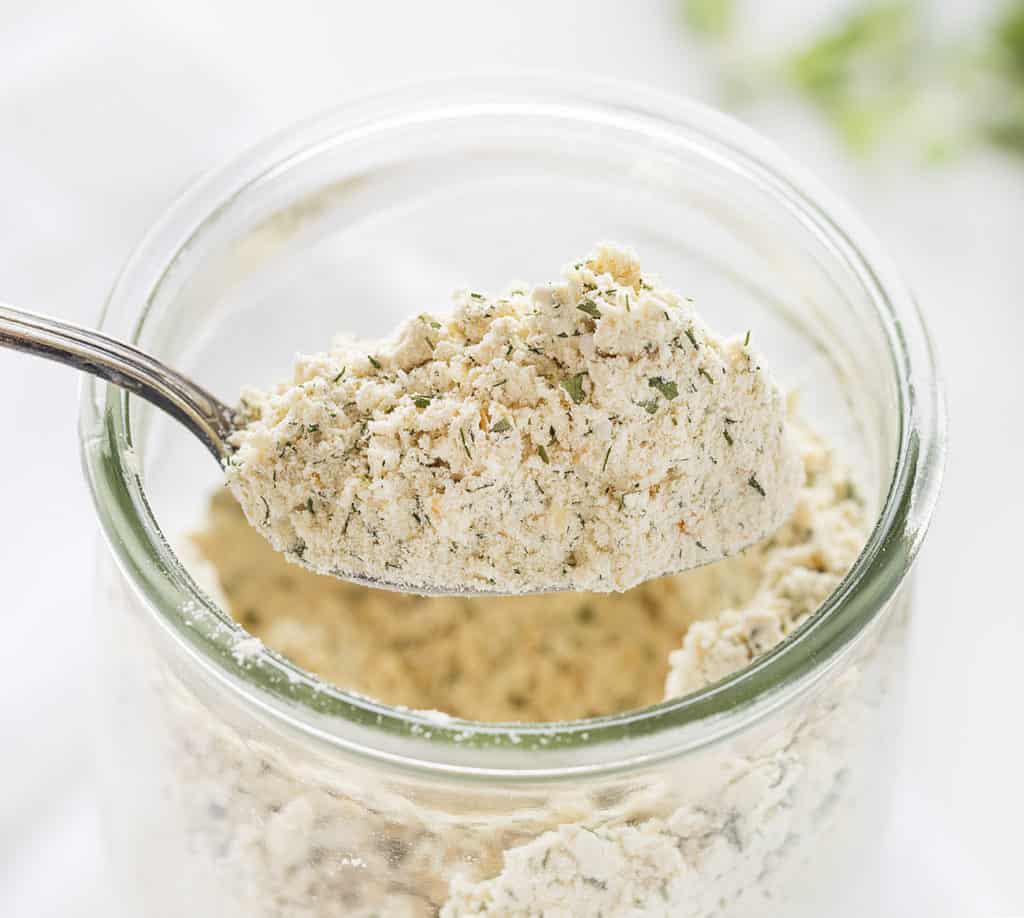 How many times have you started making a recipe and you realize you don't have a certain spice or mix? Ugh! I have been there, so I am trying to make my own spices as much as I can. That way, you can make as much as you want or need. Plus, you have the ingredients to make more if you do run out.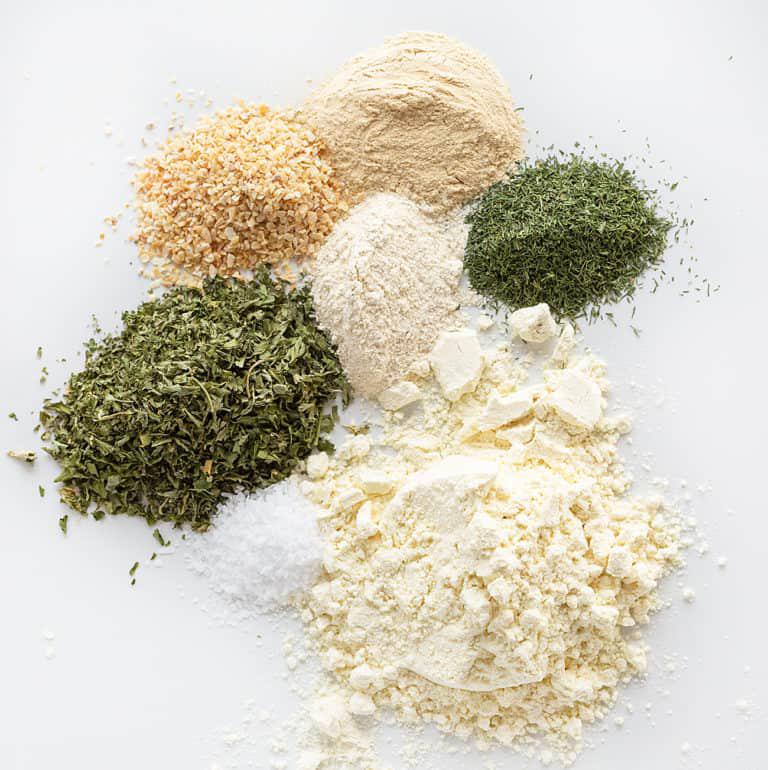 HOMEMADE RANCH SEASONING MIX RECIPE
With a few ingredients, you can make as much of this popular ranch seasoning as you want to! It's great to have on hand for my Bacon Ranch Cheese Ball Bites.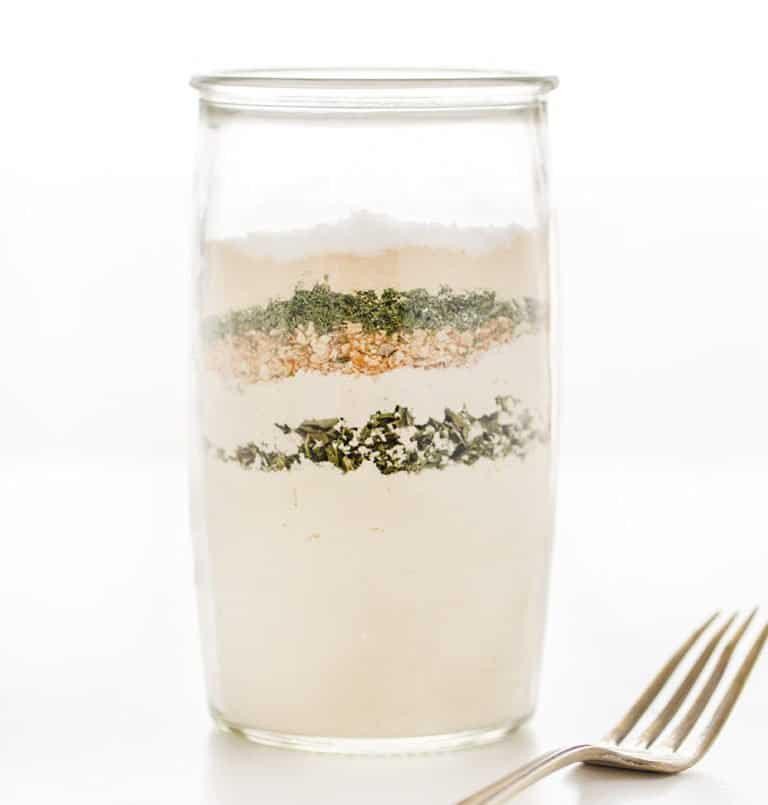 HOW TO MAKE HOMEMADE RANCH SEASONING MIX
To make Homemade Ranch Seasoning Mix, just whisk together all the ingredients. The only way I mixed the seasoning was with a whisk. But, if you want a finer consistency to the seasoning, you can pulse the ingredients together in a food processor until it is as fine as you like it! Store the mix in a sealed container for up to 3 months in the refrigerator.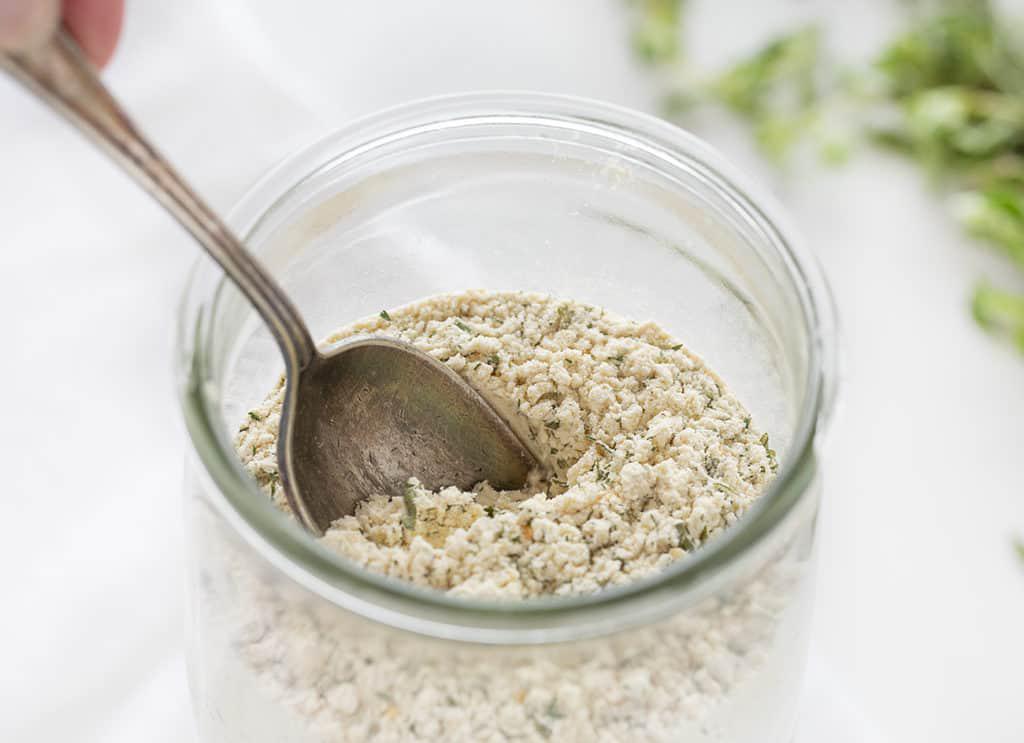 Of course, ranch seasoning is needed to make ranch dressing. Being from the midwest, it's all about ranch dressing on everything! Once you have your seasoning made, it's super easy to put it into your ranch dressing. Combine 1 Tablespoon of your ranch seasoning mix with 1/3 cup mayonnaise and 1/3 cup milk. You can always add milk if you need to. Also, for a lighter version of the dressing, substitute the mayonnaise with Greek yogurt.
Ingredients
1/3 cup dry powdered buttermilk
2 tablespoons dried parsley
1 1/2 teaspoons dried dill weed
2 teaspoons garlic powder
2 teaspoons onion powder
2 teaspoons dried onion flakes
1 teaspoon Kosher salt
Instructions
Whisk all the ingredients together until blended. For a more finely-ground seasoning, pulse the mixture in a food processor until you get the consistency you want.
Store in a sealed container in the refrigerator.
Recipe Notes
One ounce of homemade ranch seasoning is equivalent to one package of store-bought dry ranch seasoning mix.
To use this seasoning for Ranch Dressing, combine 1 Tablespoon of your Homemade Ranch Seasoning Mix with 1/3 cup mayonnaise and 1/3 cup milk.