This delicious chocolate cake is made with a rich, moist batter filled with pieces of fresh peaches soaked in red wine, spices, and citrus zest. Topped with a creamy and tangy sour cream frosting, this cake is the perfect dessert for any occasion.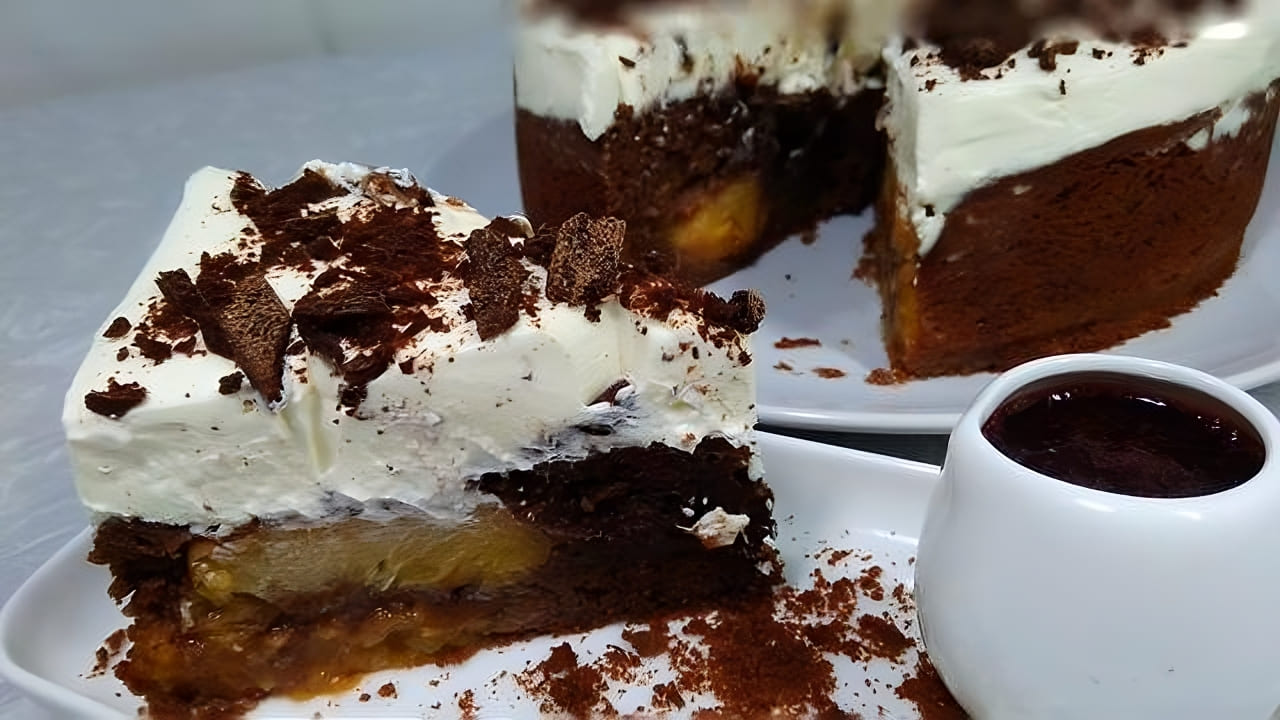 INGREDIENTS
For the cake:
1 3/4 cups all-purpose flour
3 large eggs
1 cup granulated sugar
7 tablespoons unsalted butter
1 teaspoon baking powder
2 tablespoons cornstarch
2 tablespoons cocoa powder
1/4 teaspoon vanilla paste
1/4 cup chopped chocolate
For the filling:
5 peaches, pitted and sliced in half
1 cup dry red wine
1 cup water
1 orange, zested and juiced
1/2 teaspoon ground ginger
1 teaspoon ground cinnamon
5-7 cloves
For the frosting:
2 cups sour cream
3-5 tablespoons powdered sugar
1/4 teaspoon vanilla extract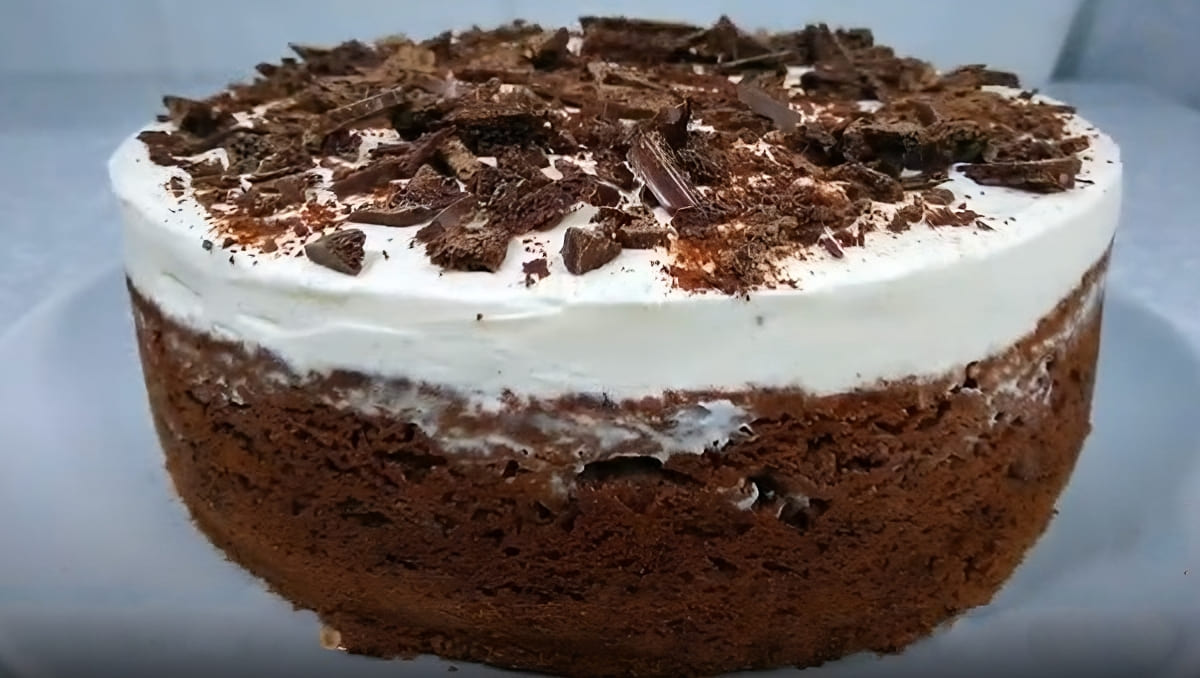 INSTRUCTIONS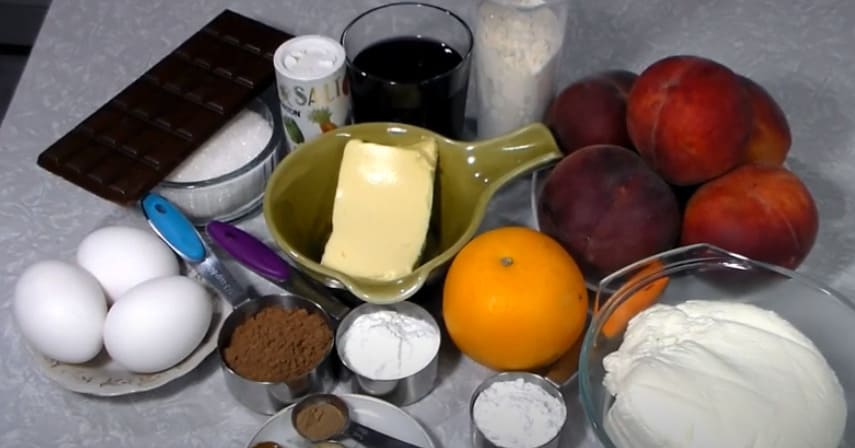 Preheat the oven to 350°F (180°C) and line a 9-inch cake pan with parchment paper. Grease the sides with butter.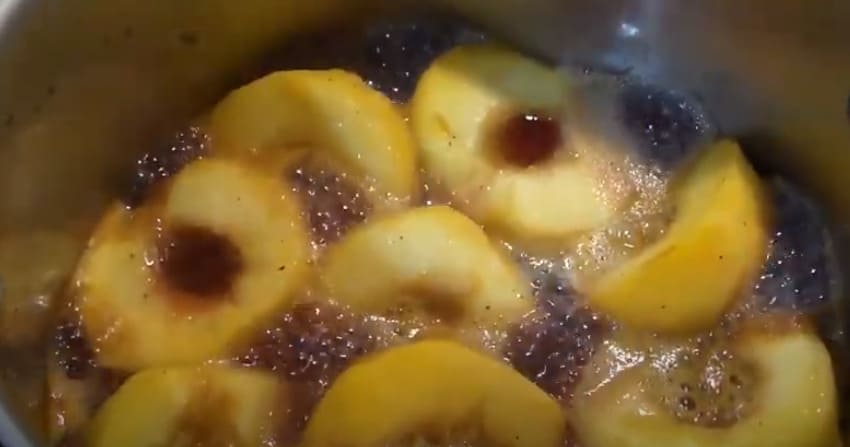 In a bowl, mix together flour, cornstarch, cocoa powder, and baking powder.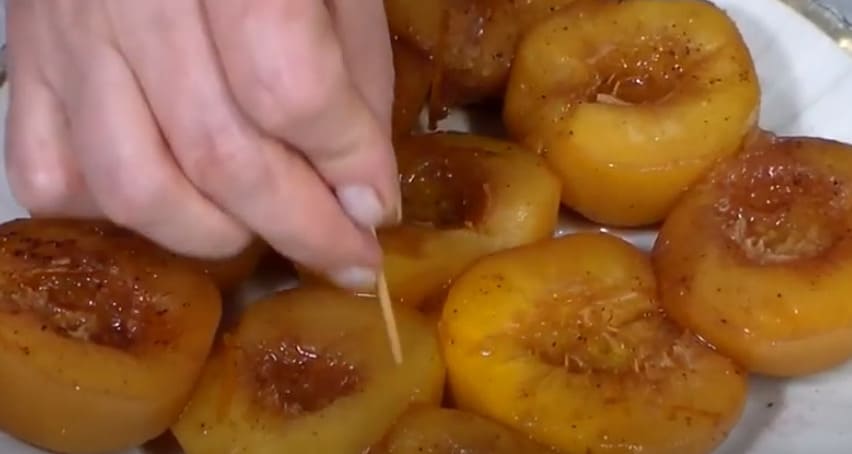 In a separate bowl, whisk eggs, sugar, and vanilla paste until pale and fluffy. Gradually fold in dry ingredients.
Melt butter and half of the chocolate in the microwave, then add it to the batter.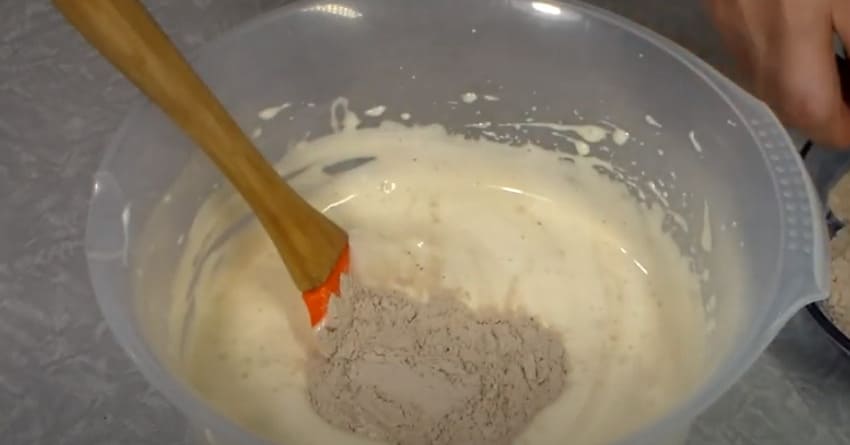 Pour half of the batter into the prepared pan, layer peaches on top, and sprinkle with the remaining chocolate. Pour the rest of the batter over the peaches.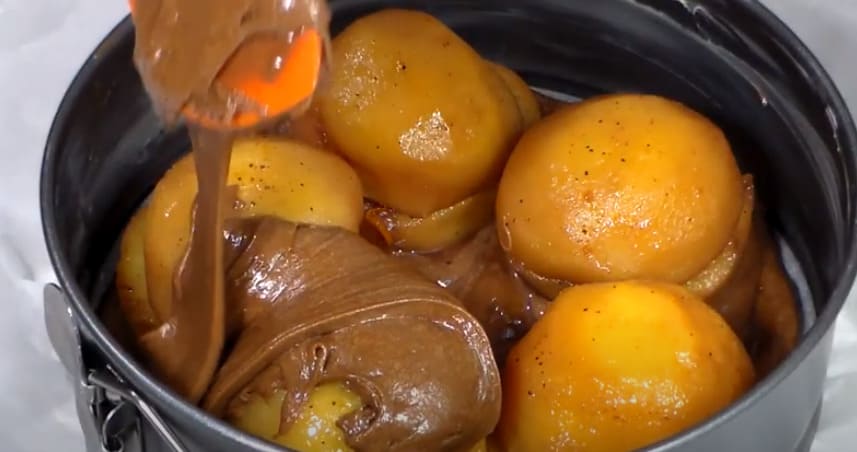 Bake for 40-45 minutes or until a toothpick comes out clean.
In a saucepan, combine wine, water, orange juice and zest, ginger, cinnamon, and cloves. Bring to a boil, then add peaches and simmer for 5-7 minutes, or until tender. Remove peaches and reduce liquid until thickened.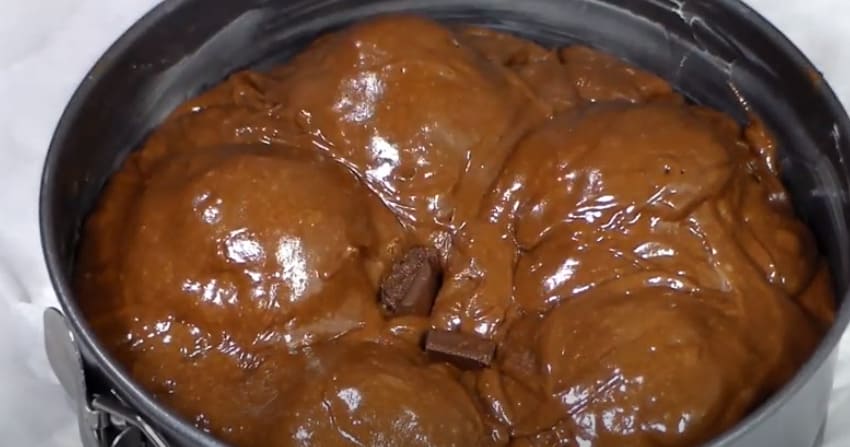 To make the frosting, whisk together sour cream, powdered sugar, and vanilla extract.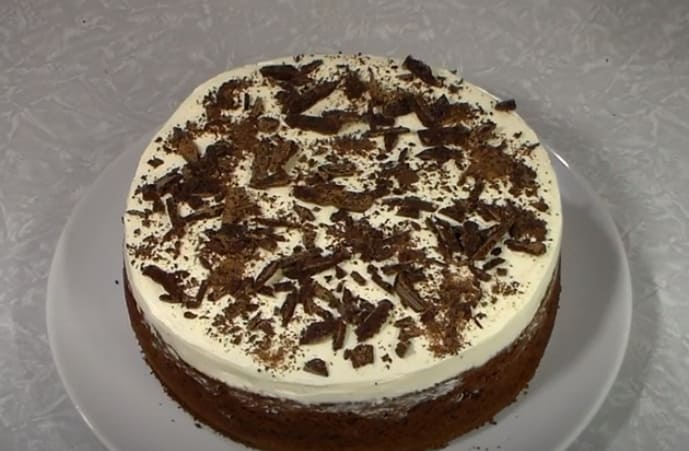 Once the cake has cooled, remove it from the pan and frost the top with the sour cream frosting. Garnish with chopped chocolate.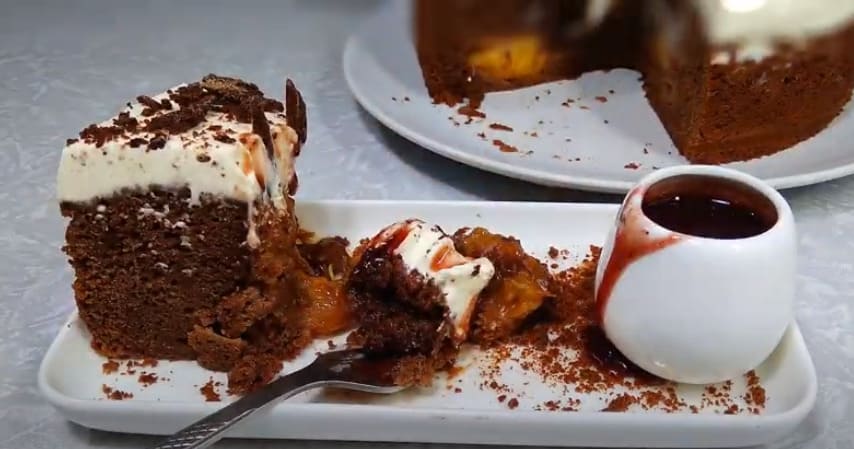 Slice and serve with a cup of tea. Enjoy!