Delicious cookies with Nutella and a subtle hint of lemon! With love for Italy.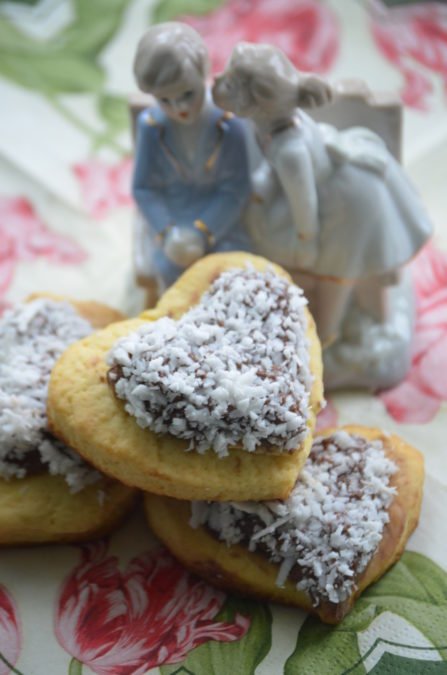 INGREDIENTS
baking powder – 1 tsp.
butter – 130 g
egg – 1 pc
flour- 250 g
sugar – 80 g
lemon peel – 1 pc
Nutella (chocolate paste, chocolate)
Instructions
Mix melted butter, flour, egg, sugar, baking powder, lemon zest.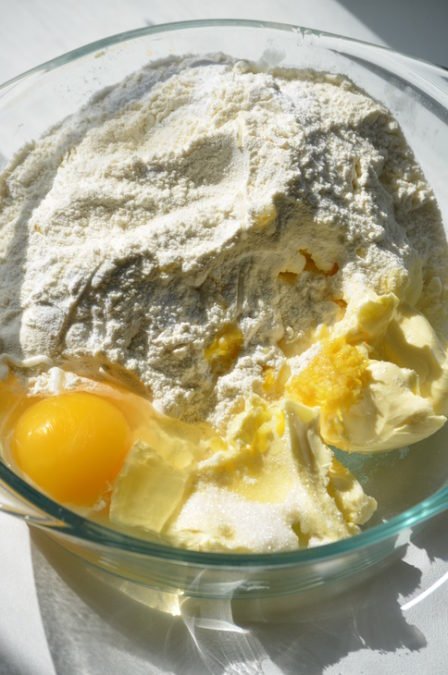 Knead the dough, wrap it in clingfilm and put it in the refrigerator for 15 minutes.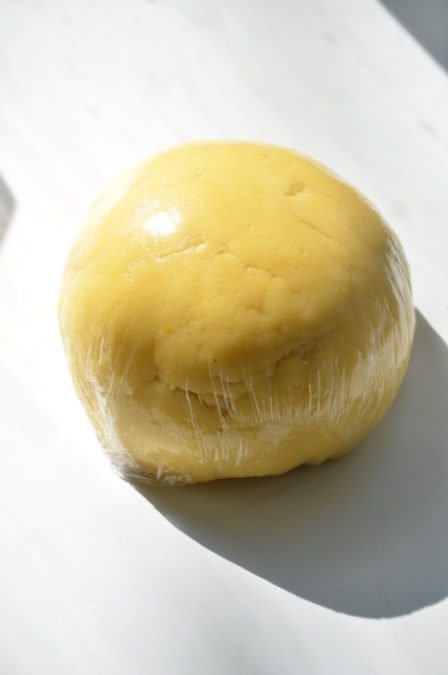 Then roll out the dough and cut out a pair of heart-shaped cookies – one whole, the other with a hole inside. Cover the baking tray with baking paper.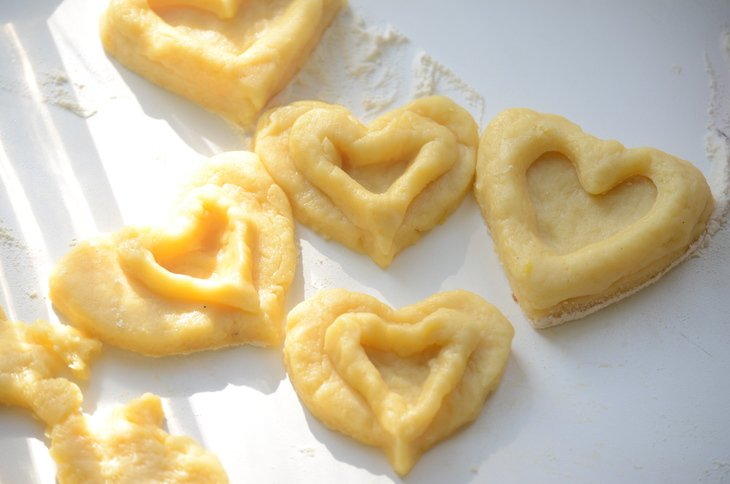 Bake for 15 minutes at 180 degrees C. Cool. Fill the middle with Nutella.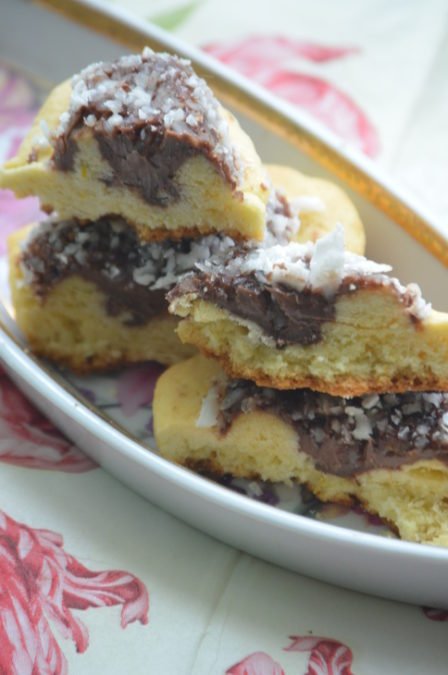 Sprinkle the hearts with coconut shavings (but that's optional)
Вuon appetito!!