With a flaky crust, a cheesy filling, and a touch of garlic, these savory pies will become your new favorite comfort food.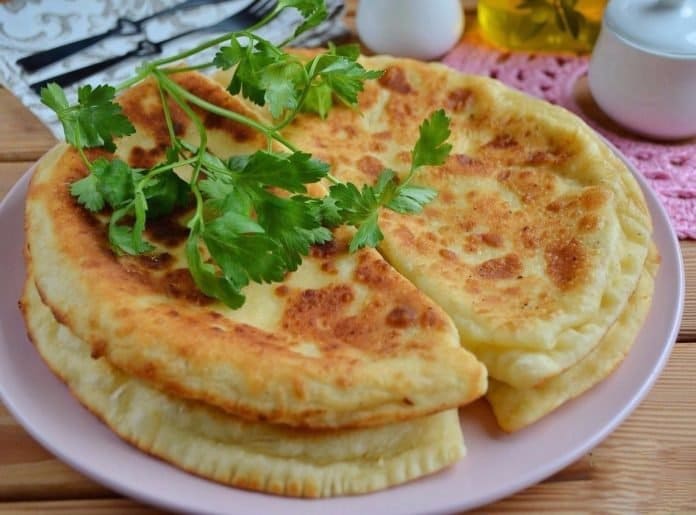 Whether you're a seasoned cook or a beginner in the kitchen, this recipe promises a delightful culinary adventure that will leave your taste buds craving for more. So, roll up your sleeves and embark on a journey to khachapuri perfection!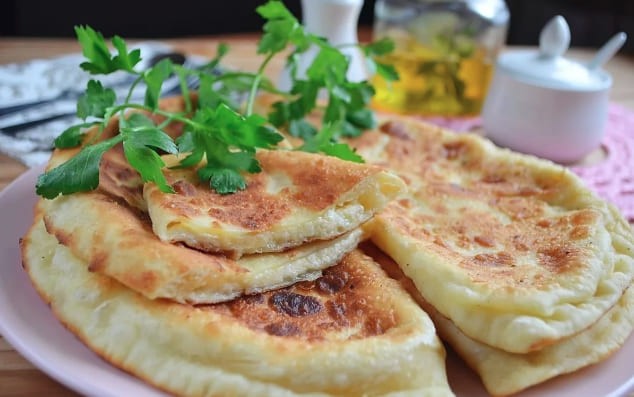 Ingredients:
1 cup (240 ml) of kefir
0.5 tsp of sugar
0.5 tsp of baking soda (extinguished with vinegar)
0.5 tsp of salt
3 cups (360 g) of flour (2.5 cups for the dough + 0.5 cup for working with the dough)
120-150 grams of hard cheese
200 grams of cottage cheese
2 cloves of garlic
0.5 cup (120 ml) of refined oil for frying
Instructions:
For the dough, add salt, sugar, and baking soda (extinguished with vinegar) to the kefir and mix with a whisk.
Gradually add sifted flour, whisking constantly, until the dough becomes thick.
Transfer the dough onto a floured surface and knead it until it's not too stiff. Put it in a plastic bag or wrap it in plastic wrap and let it rest for 15-20 minutes.
For the filling, grate the hard cheese finely. Add cottage cheese, a pinch of salt, and two cloves of garlic pressed through a garlic press. Mix well. Divide the filling into 4 portions.
Divide the dough into 4 portions. Roll out each piece thinly. Place the filling on one edge of the dough, distributing it evenly.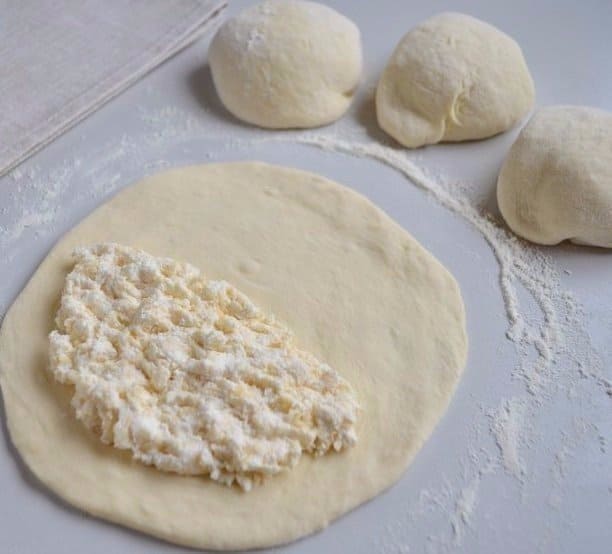 Cover with the other half of the dough and seal the edges tightly. Press with your hands or roll it slightly with a rolling pin to make a well-sealed pie.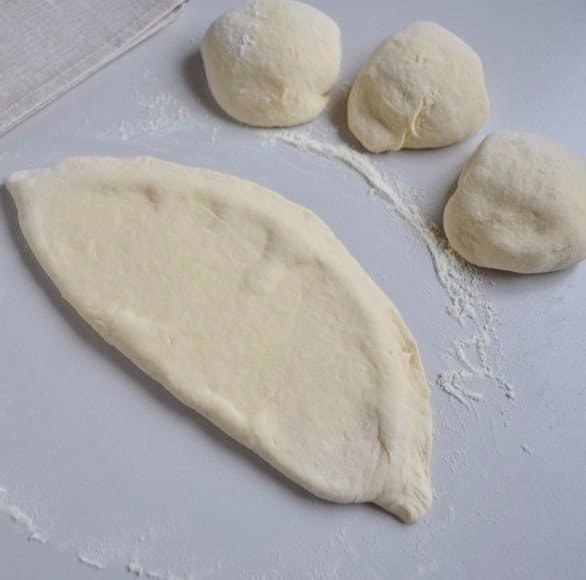 Heat half a cup of oil in a skillet and fry two pies at a time until they are golden brown.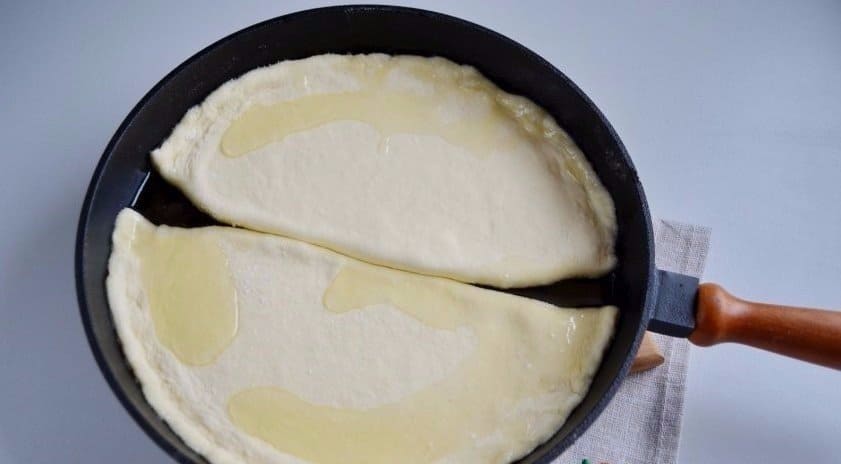 Fry on both sides.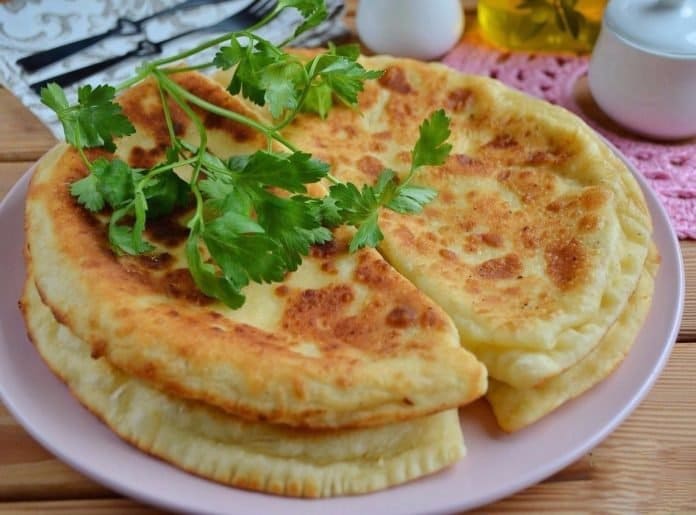 Enjoy your meal!