This recipe for incredibly delicious flatbreads will diversify your table and delight you with exquisite flavors.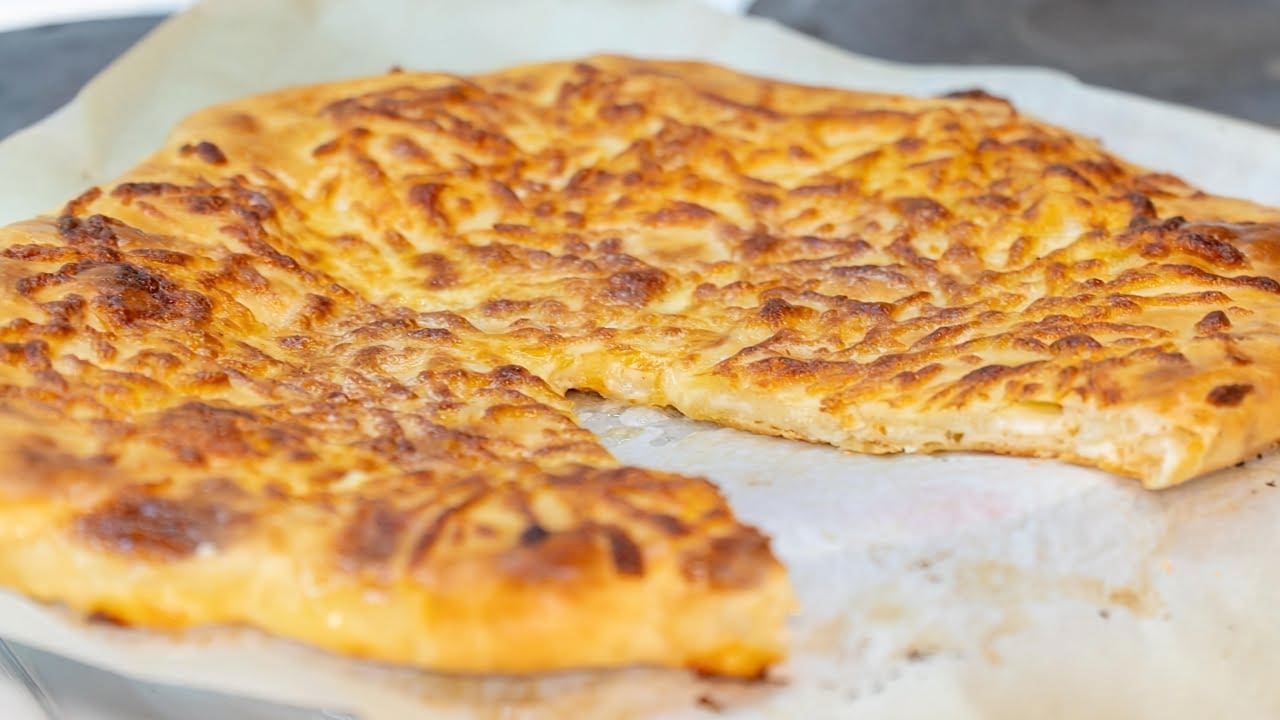 I recommend you to prepare and try Khachapuri, as well as treat your family to a healthy and tasty pastry. And now, let's move on to how to make Khachapuri in the comfort of your own home…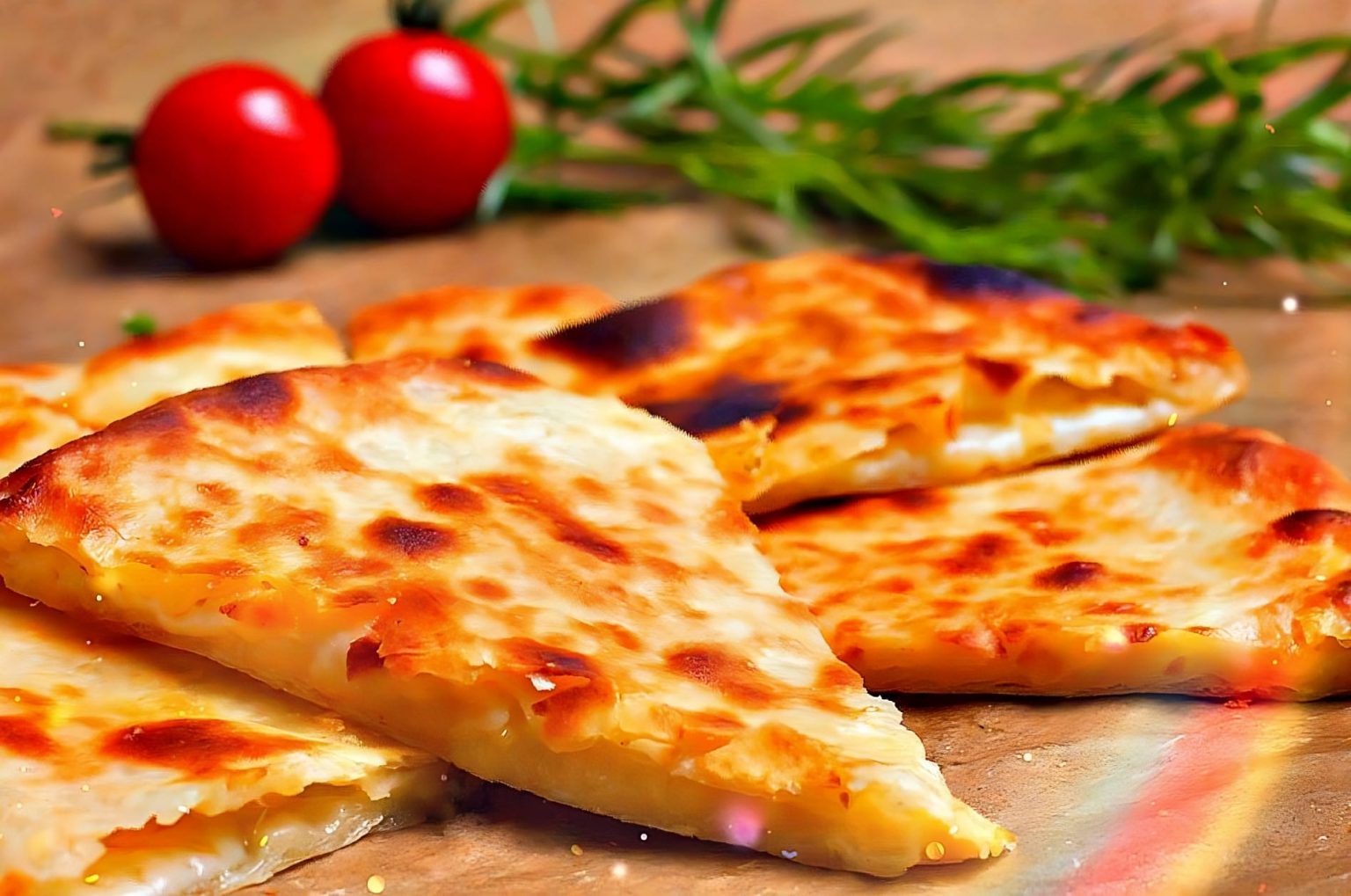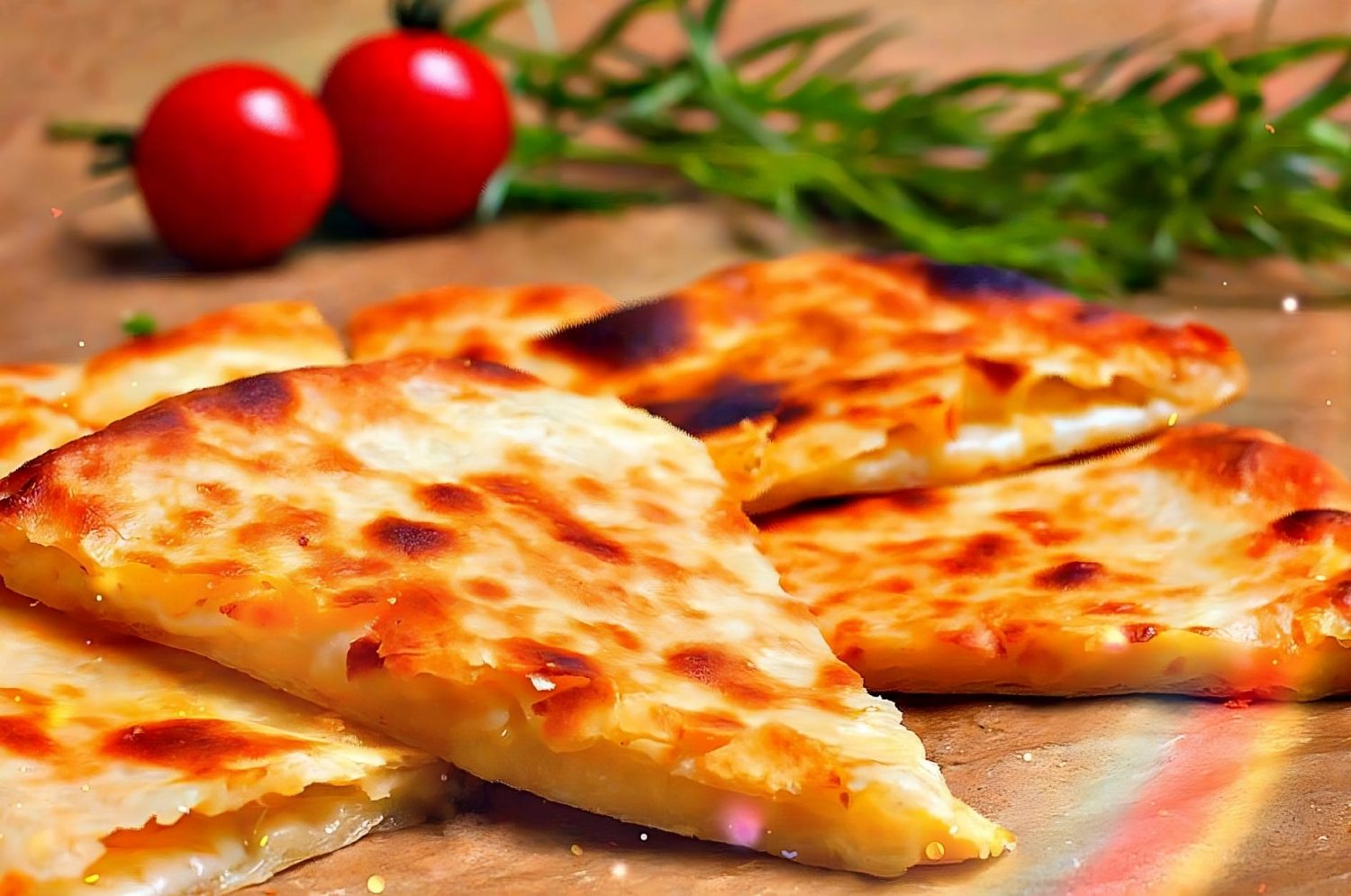 Ingredients:
2 cups of kefir (or whey)
4 cups of flour
1 teaspoon of sugar
2 tablespoons of sunflower oil
1 teaspoon of baking soda
1.1 lbs of hard cheese
3 cloves of garlic
3 eggs
Parsley and dill greens
5.3 oz of butter (for brushing the cooked flatbreads)
Instructions:
To prepare Khachapuri, add kefir, baking soda, salt, sugar, and sunflower oil to sifted flour. Knead the dough from these ingredients and let it rest for 30-40 minutes.
While the dough is resting, let's prepare the filling for these flatbreads. Hard-boil the eggs, peel them, and finely chop them. Finely chop the peeled garlic and thoroughly washed greens. Grate the cheese using a coarse grater. Combine all the ingredients together and mix well.
Divide the ready dough into 10 equal-sized portions. Roll out each portion to a thickness of one centimeter. Place the filling in the center of each circle, fold the dough over the filling by gathering it from the edges towards the center, and then gently flatten it with a rolling pin to the size of a medium-sized plate.
We will fry these flatbreads in a dry skillet for approximately three minutes on each side. Brush each cooked flatbread with a generous portion of butter on both sides.
Now you can enjoy the deliciousness of homemade Khachapuri, just like in a restaurant. These flavorful flatbreads are sure to impress your family and guests!