This simple 3-ingredient dump cake results in an addictive chocolate-cherry combo that is best served warm and with a scoop of vanilla ice cream. If you weren't a chocolate-cherry fan before, you will be after tasting this cake.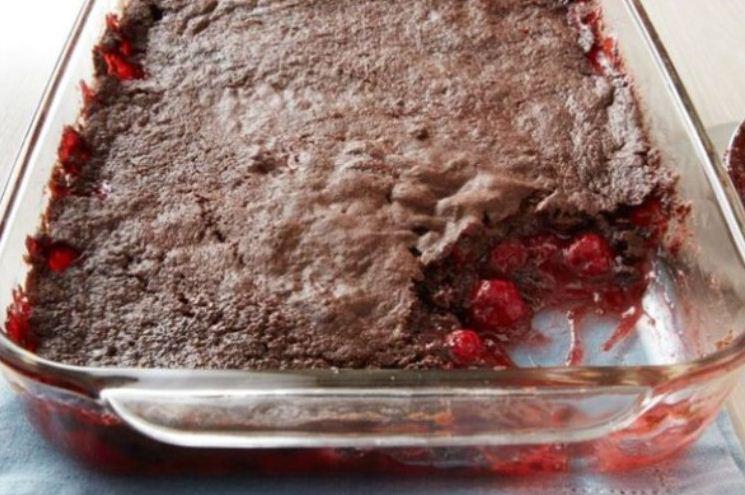 Ingredients :
2 cans (21 oz each) cherry pie filling
1 box Betty Crocker™ SuperMoist™ devil's food cake mix
3/4 cup butter, melted
Whipped topping or vanilla ice cream, if desired
Directions :
1 Heat oven to 350°F. Spray bottom of 13×9-inch (3-quart) glass baking dish with cooking spray.
2 Spread pie filling in baking dish. Top with dry cake mix; gently shake pan to distribute evenly. Pour melted butter over top, tilting pan to cover as much of top with butter as possible.
3 Bake 42 to 45 minutes or until mostly dry on top and bubbly around edges. Cool 10 minutes before serving. Serve warm with whipped topping or ice cream.