A sour cream cake combines lightness and rich flavor. Practically every homemaker has their secret recipe for this cake. We're about to share our secret, and you can share yours in the comments.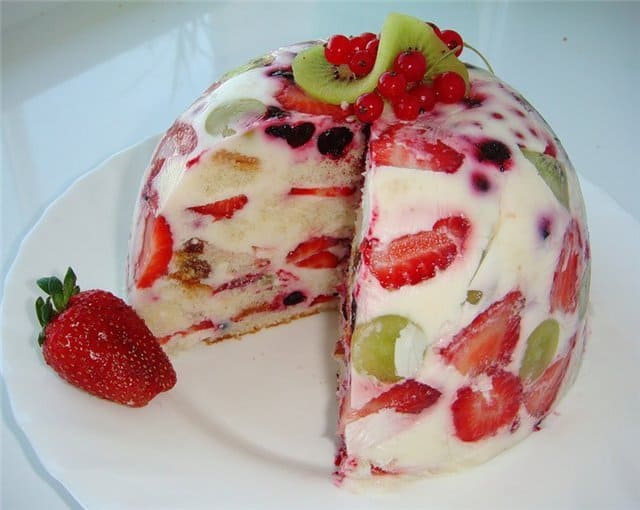 Ingredients:
Sour Cream: 500 grams (about 17.6 ounces)
Sugar: 1 cup
Gelatin: 3 tablespoons
Sponge Cake: 300 grams (about 10.6 ounces)
Forest Berries, Currants, Grapes, or any other fruits of your choice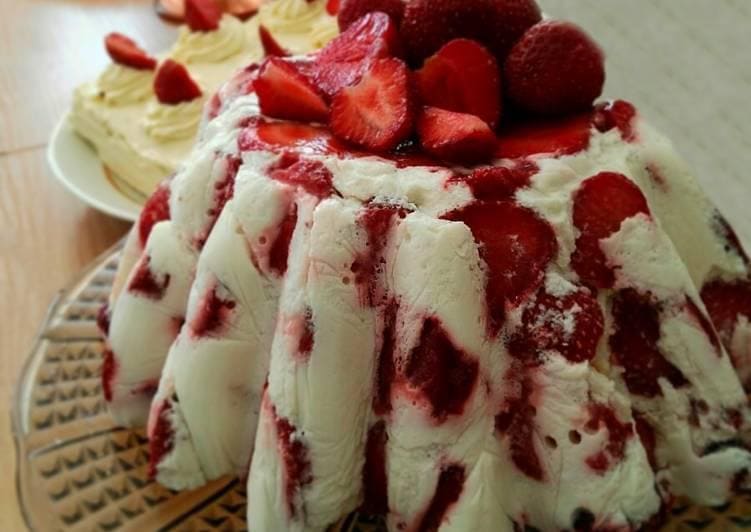 Instructions:
Start by soaking 3 tablespoons of gelatin in 0.5 cups of cold boiling water until it swells. This will take around 20 to 40 minutes.
In a mixer, whip 500 grams of sour cream with 1 cup of sugar. Warm the soaked gelatin until it dissolves, and gradually pour it into the sour cream mixture while stirring.
Line a deep pan with plastic wrap, then place a layer of forest berries, currants, grapes, or your chosen fruits at the bottom. Follow this with a layer of crumbled sponge cake. Repeat the layers, alternating between fruit and cake.
Pour the sour cream and gelatin mixture over the layers. Place the pan in the refrigerator for a couple of hours. Afterward, carefully turn the cake out onto a serving plate.
If the pan is very deep, pour the layers gradually as you assemble them.
Enjoy your delightful no-bake sour cream fruit cake!
A sour cream cake is a delightful treat that combines the freshness of fruits and the richness of sour cream, and the best part is that it doesn't require baking. Give it a try and savor this simple yet delicious dessert!