Everything seasoning is the perfect blend of poppy seeds, sesame seeds, onion flakes, garlic powder, and sea salt to top my homemade Everything Bagel.
This seasoning was actually a blend of excess bagel seasonings that David Gussin swept out of an oven and thought to top a bagel with it. Since then, the everything bagel has become a popular bagel choice. But, this seasoning is more than just a topping for bagels. You can add this seasoning to your fried eggs, sprinkle some on a snack mix, use it as a rub for a meat roast, or even add some to your bread dough before baking it.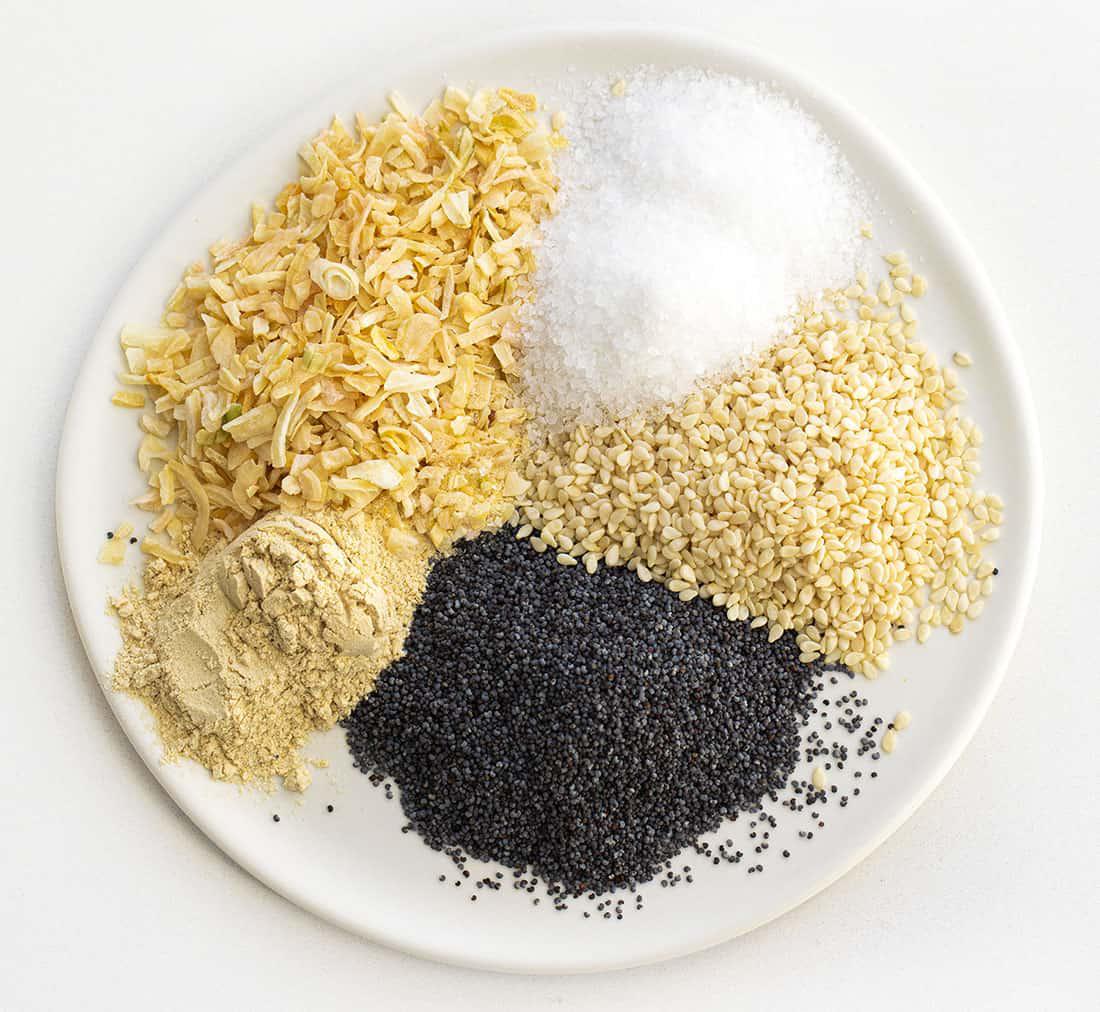 Everything Seasoning Ingredients
There really is no need to buy seasonings at the store. Making your own seasoning allows you to decide how much you want to make and you can have it on hand when you need it! With just five ingredients, there is a good chance you have all the spices you need to blend together for this useful seasoning.
How to Make Everything Seasoning
Once you have your ingredients measured out, simply mix them together in a small dish. That's it! Store the seasoning in an airtight container for up to six months. It's an easy recipe to double or triple as well, which you may want to after you start sprinkling this on everything (get it?)! Give it a try on your popcorn, roasted vegetables, and bake it in your pizza crust for some tasty pizzazz.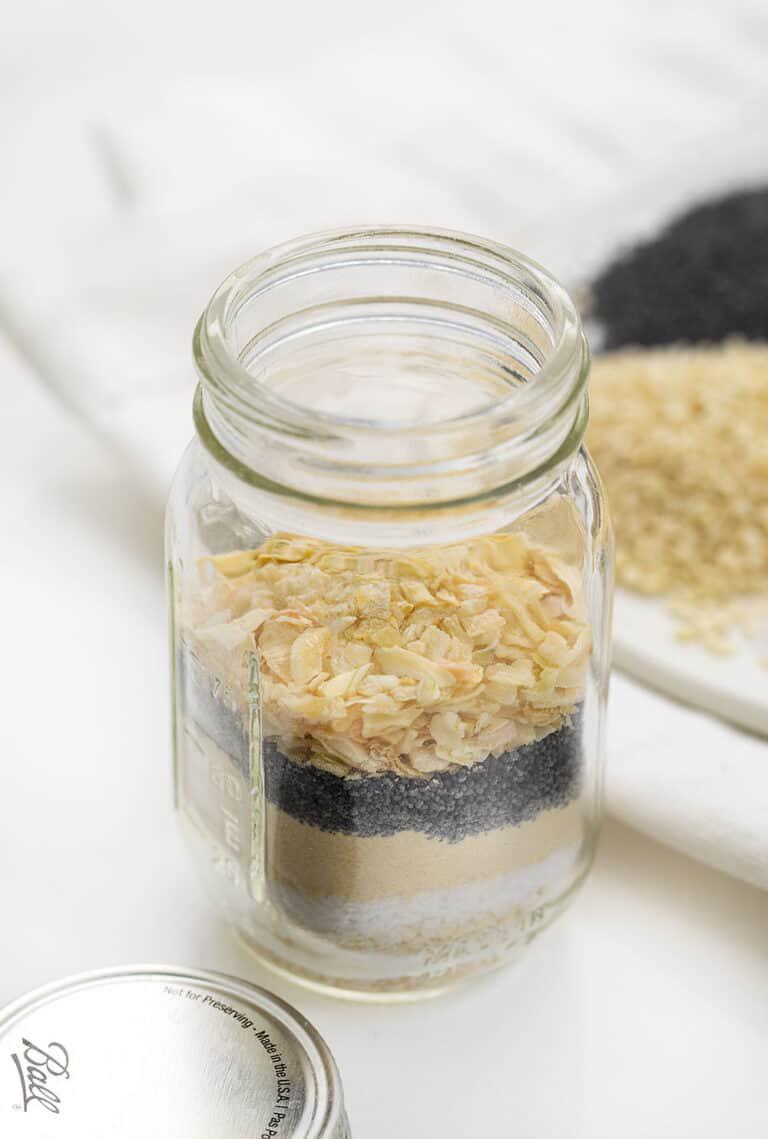 Glass vs. Plastic Storage for Seasonings and Spices
An airtight glass container will extend the shelf-life of your seasonings and spices longer than an airtight plastic container. Glass is less porous, so less air can enter the container which can damage spices. A lid of a glass container also gives a tighter seal. Also, keep light exposure to your spices to a minimum, especially if you do not store them in a cabinet.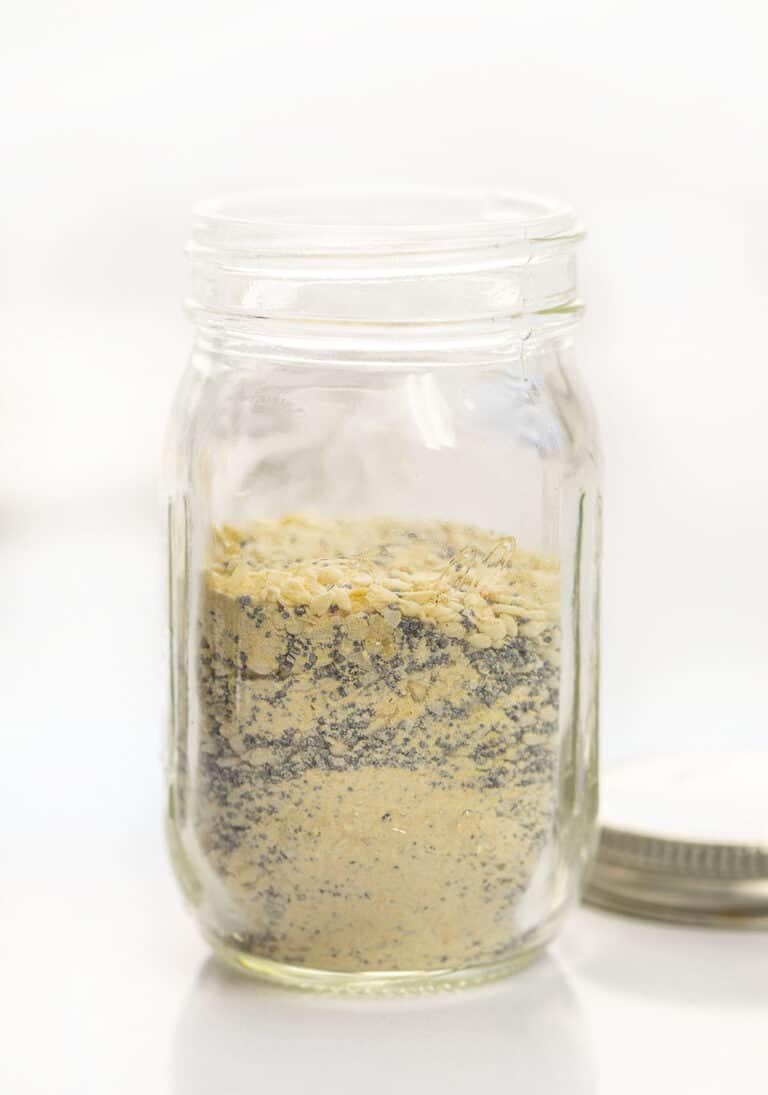 INGREDIENTS
SEASONING MIXTURE
2 tablespoons poppy seeds
2 tablespoons sesame seeds
2 tablespoons dried onion flakes
1 tablespoon garlic powder
1 tablespoon sea salt
INSTRUCTIONS
In a small dish, mix together the poppy seeds, sesame seeds, garlic powder, dried onion, and sea salt.