Many people add corn kernels to soups instead of potatoes. It is quite tasty and nutritious, and there are more benefits from corn than from potatoes.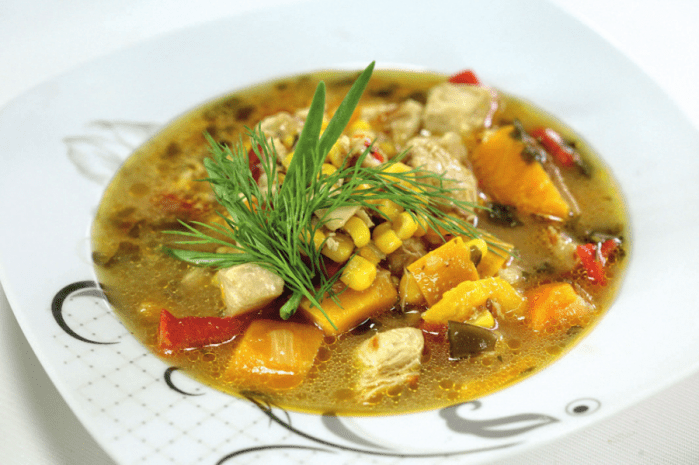 Ingredients:
Canned corn 1 jar.
Chicken fillet 2 pcs.
Sweet bell pepper 2 pc.
Pumpkin 200 g
Onion 2 pcs.
Flour 1 tbsp.
Vegetable oil 3 tbsp.
Fresh parsley to taste
Red pepper 1 pinch.
Cumin 1 pinch.
Salt to taste
Black pepper to taste
Preparation:
1. Heat vegetable oil in a pan and fry diced chicken fillets until crispy.
2. Add the diced pumpkin, onion and sweet bell pepper, fry for 6-7 minutes, then add flour, salt, corn, black and hot red pepper, a pinch of cumin, fry for 2-3 more minutes.
3. 3. Put everything into a saucepan, pour 1.5-2 liters of water, cook over low heat for 20-30 minutes. At the end, season with chopped parsley herbs.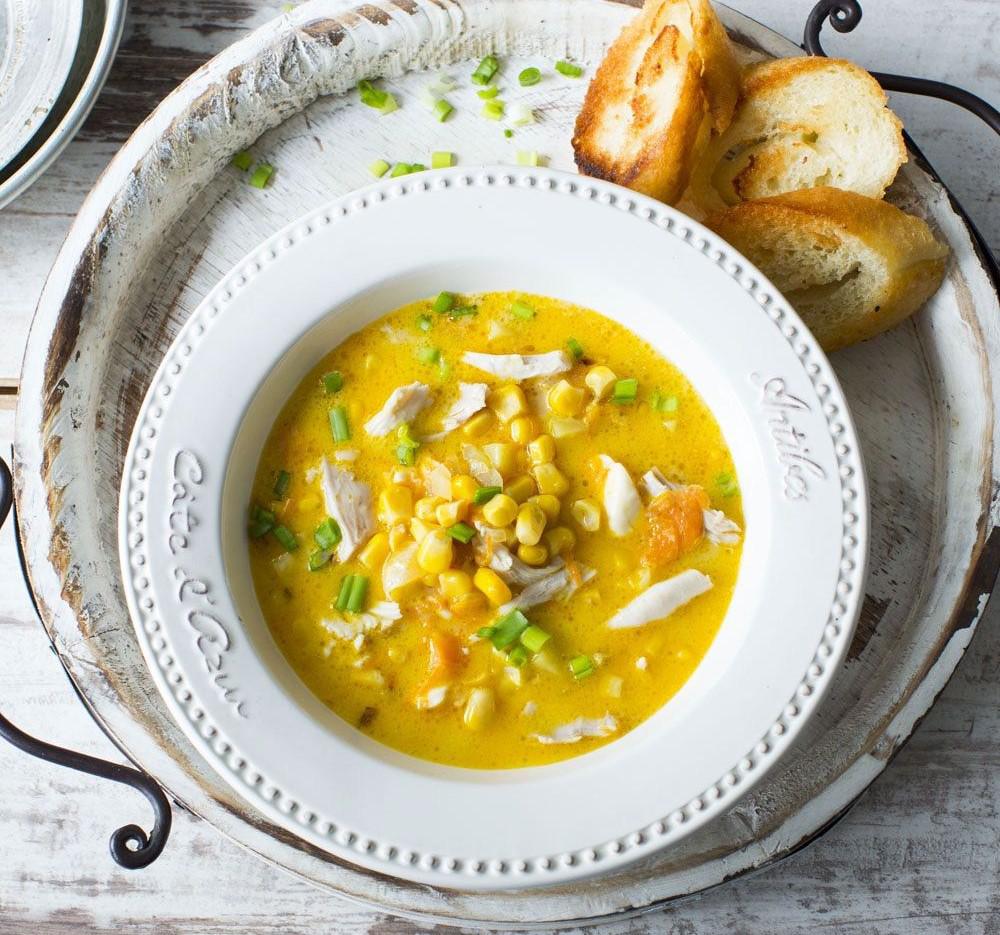 Bon appetit!