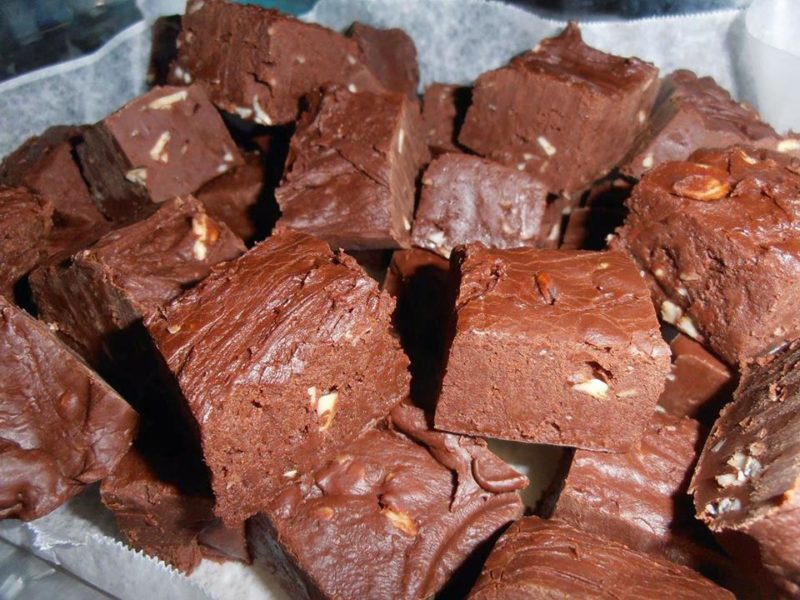 Ingredients
1/2 C. chopped almonds (or any nut you would like, optional)
1 can sweetened condensed milk
3 C. semi sweet chocolate chips
Instructions
Pour the chips into a microwave safe bowl, pour the condensed milk over the top.
Stir and put in the microwave for 30 second intervals until the chips have melted.
Stir well once melted, stir in the nuts and pour into a 9×9 pan lined with wax paper.
Place in the fridge to set for 1 hour.
Remove the fudge using the wax paper and cut into bite size pieces.