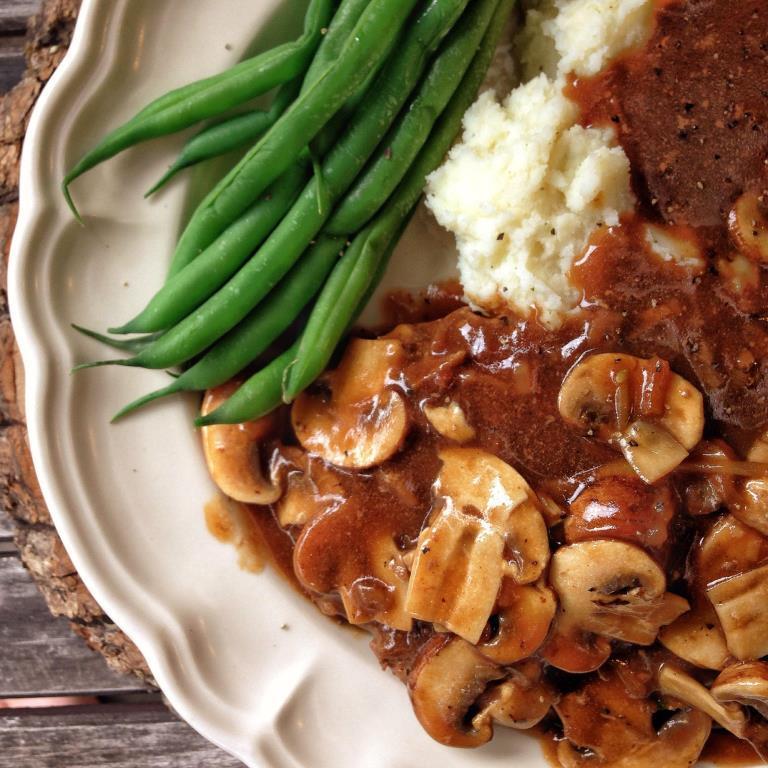 Ingredients: Steak
1 pound ground venison (or any other game meat)
¼ pound pork fat (or sausage ground)
1 egg
½ cup bread crumbs
3 cloves garlic minced
4 tablespoons Worcestershire sauce
Salt
Pepper
½ pack French Onion soup mix
Ingredients: Gravy
1 pack baby Portobello sliced
1 pack French onion soup mix
2 ½ cups stock (game stock, veggie stock, beef stock) Low sodium if store bought
½ cup Worcestershire sauce
¼ cup unsalted butter (unless you need the added salt)
1 teaspoon cracked pepper
2 cloves minced garlic
¼ cup flour
Directions:
1. Mix Game meat and pork fat together, I love using my hands or getting the kids involved
2. Add egg, bread crumbs, garlic, Worcestershire, salt, pepper and French onion soup mix
3. Once mixed throughout form meat into oval shaped patties ½ inch thick
4. Heat large skillet over Med-high heat and brown the patties
5. Once both sides are browned remove from skillet and set aside (brown the meat, don't cook all the way)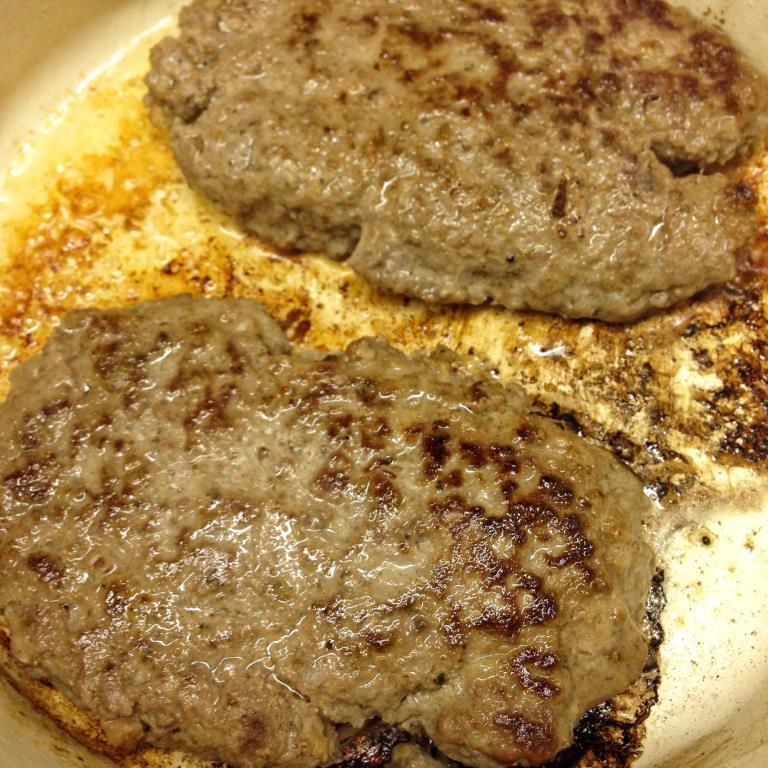 6. In skillet add butter and mushrooms saute mushrooms
7. Stir in flour cooking till flour starts to brown but not burn about 3 minutes
8. Add 1 cup of stock stirring briskly until flour has dissolved
9. Add remaining ingredients mixing
10. Once mixed add meat back to gravy, reduce heat and simmer
11. Simmer until meat reaches your desired temperature. About 10-15 minutes
12. If gravy is to thick add more water or stock, if gravy is to thin take 1/3 cup of water and 2 tablespoons of flour and whisk until smooth and add to gravy
I love playing with some fresh green beans and homemade mash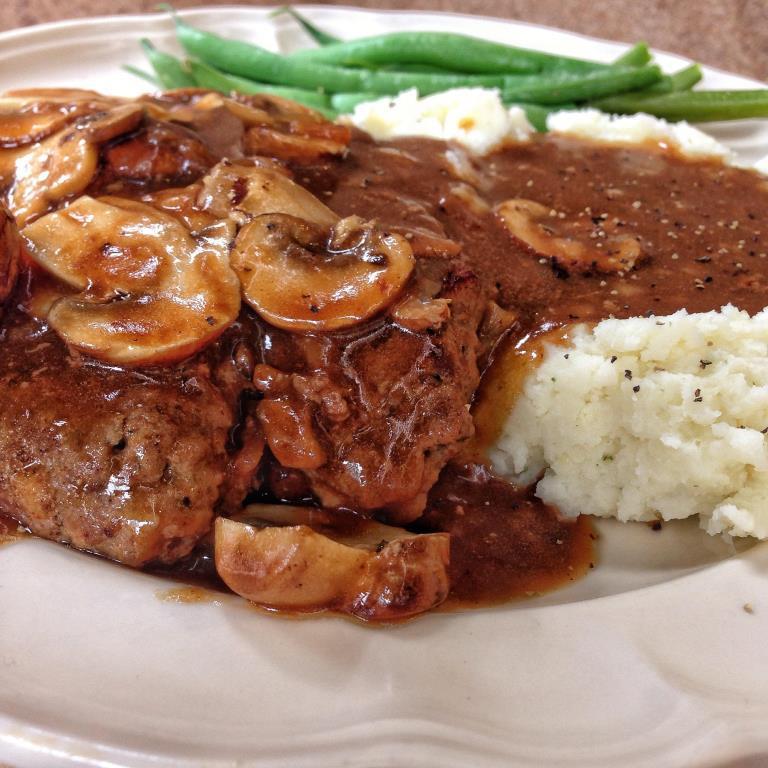 This Recipe is super simple and extremely delicious enjoy!