Today, I will teach you how to make a delicious no-bake chocolate cake.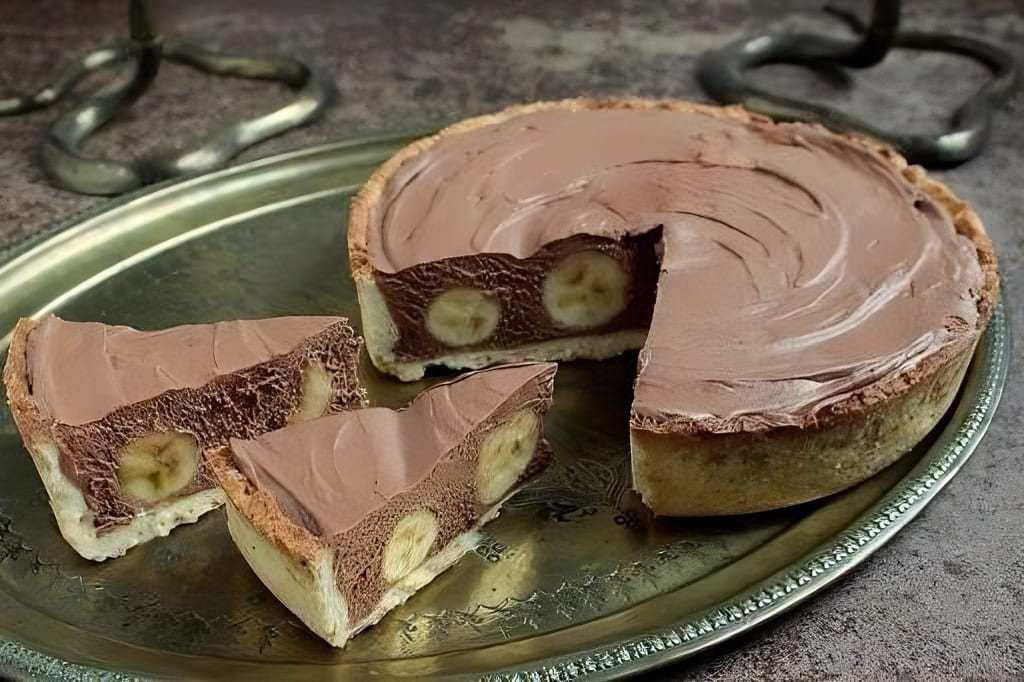 Ingredients:
For the crust:
3.5 oz (100g) biscuits
1.8 oz (50g) unsalted butter
For the filling:
14.1 oz (400g) sour cream or natural yogurt
3.5 oz (100g) milk
2-3 bananas
4.2 oz (120g) sugar
2.1 oz (60g) cocoa powder or 2.8-3.5 oz (80-100g) dark chocolate
0.35 oz (10g) gelatin
Instructions:
Dissolve the gelatin in water and let it soak until it swells.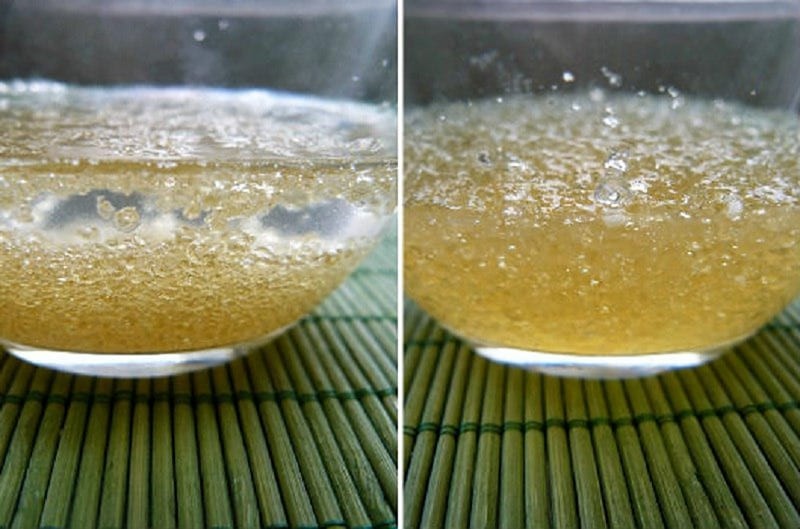 Crush the biscuits into crumbs using a blender.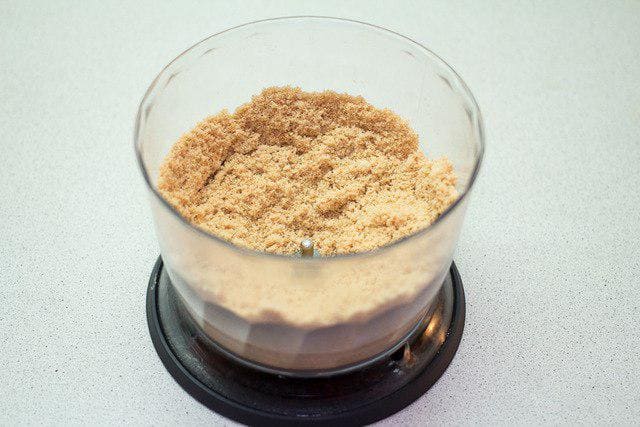 Melt the butter and mix it with the biscuit crumbs.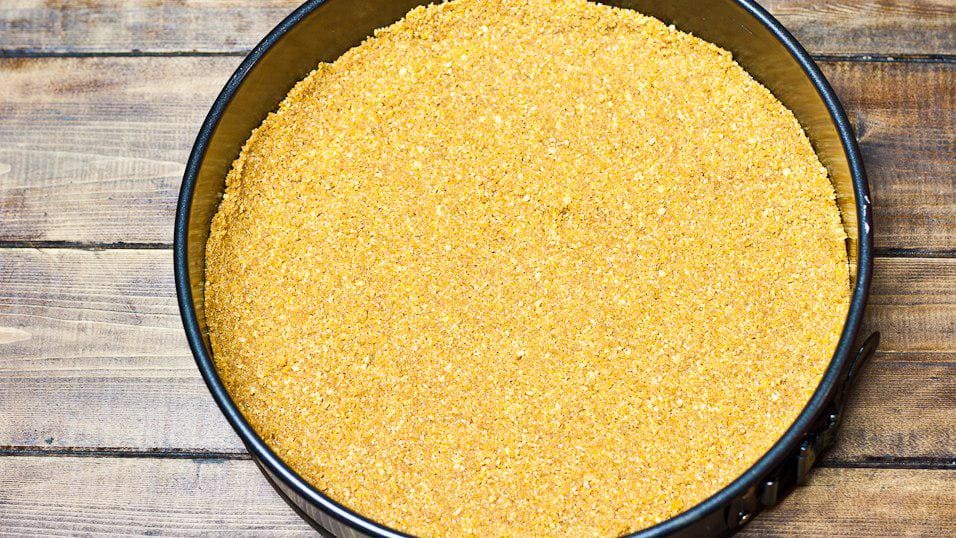 Press the mixture firmly into a cake pan to form the crust. Place it in the refrigerator until it solidifies.
In a suitable container, pour the milk. Add the soaked gelatin, sugar, and cocoa powder. Place the container with the milk mixture on the heat and warm it up until the gelatin completely dissolves. Do not bring it to a boil.
Once removed from the heat, pour in the sour cream or yogurt.
Peel the bananas, cut them in half, and place them on top of the crust. Pour the milk-yogurt mixture over the bananas.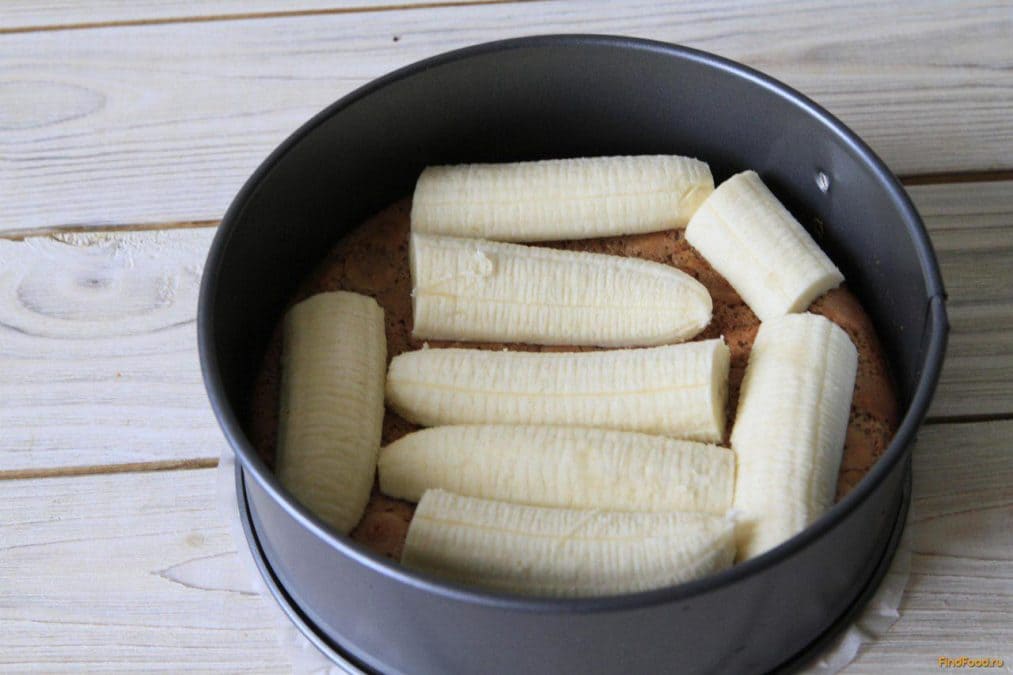 Leave the cake in the refrigerator for 3-4 hours until it sets.
Serve the dessert with a cup of tea.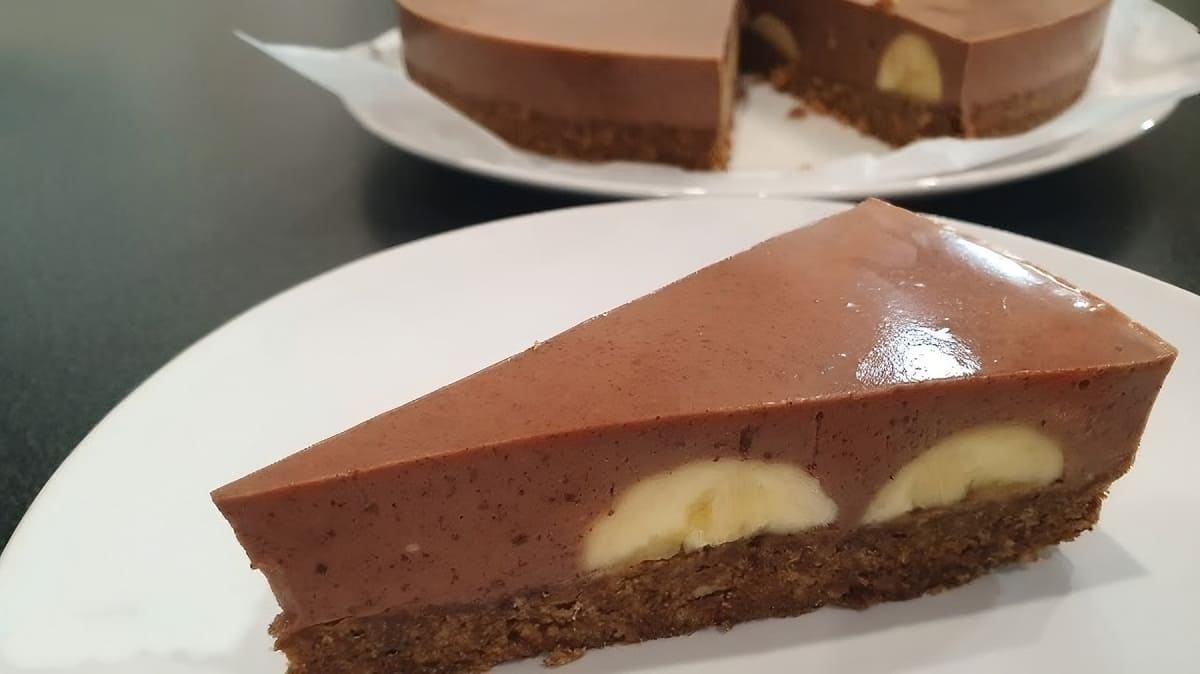 Enjoy this delightful no-bake chocolate banana cake!