The perfect blend of ingredients creates a harmonious and satisfying dish that will leave you craving for more. The golden-brown, crispy crust adds a delightful texture to every bite, making it a treat for your taste buds. This chicken pie is a must-try for anyone who appreciates a mouthwatering and wholesome meal.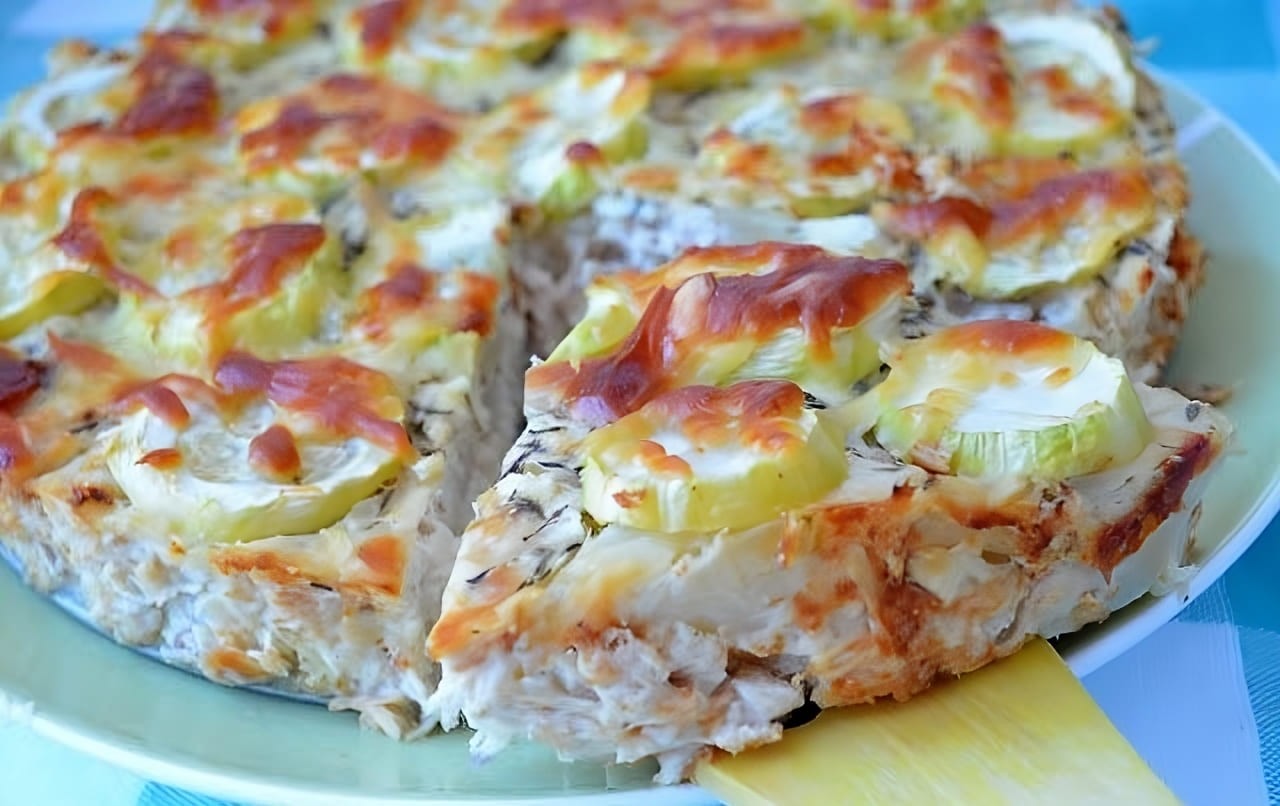 Ingredients:
2 large chicken breasts (or 1 large bone-in chicken breast)
2 zucchinis
10.6 oz (300g) cottage cheese
3.5 oz (100g) grated cheese
2 eggs
3.4 fl oz (100ml) heavy cream
1 onion
2 tablespoons flour
Vegetable oil
Thyme
Salt, pepper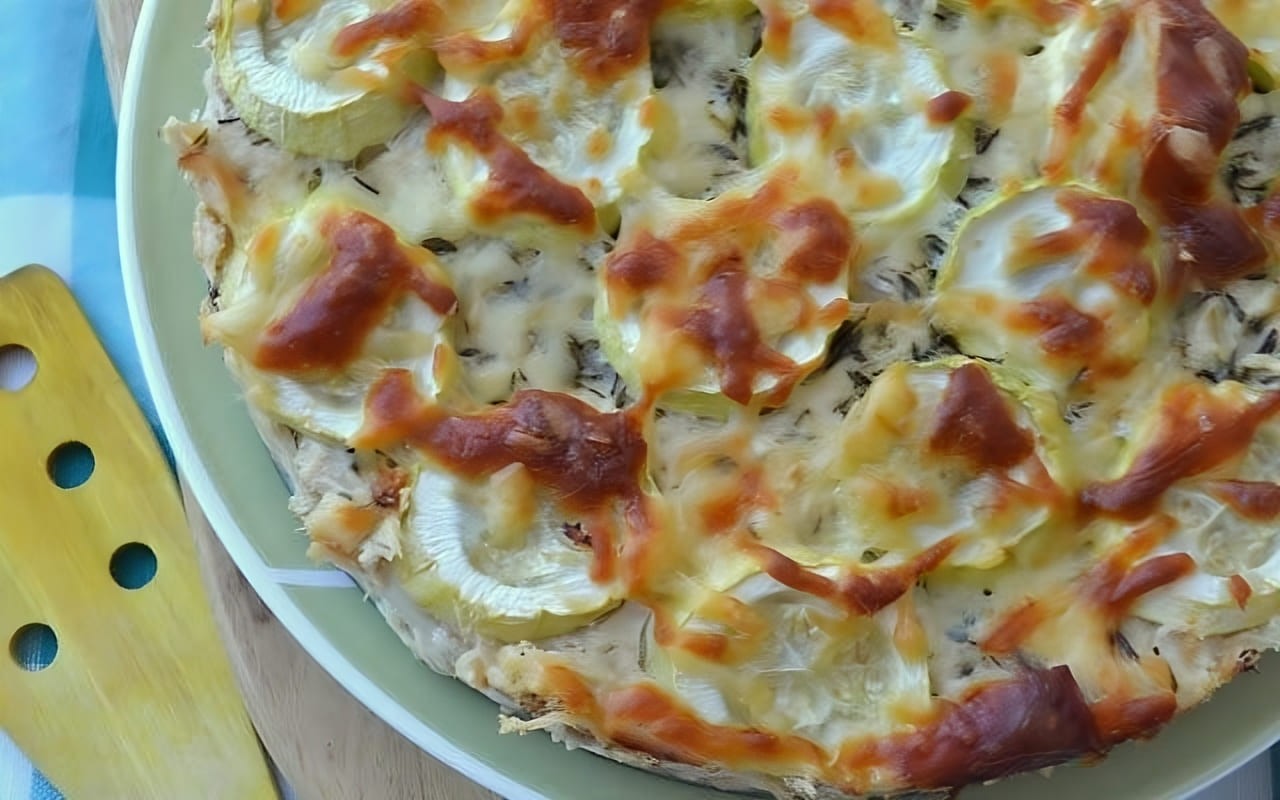 Instructions:
Boil the chicken meat and finely chop it.
Slice the onion into half-rings, chop the garlic, and slice 1 zucchini into small slices. Heat 2 tablespoons of olive oil in a pan, sauté the onion with garlic for a couple of minutes. Add zucchini and cook together for 10 minutes.
Beat the eggs with salt using a whisk. Add cottage cheese, heavy cream, flour, and half of the grated cheese. Mix everything thoroughly.
Add the sautéed vegetables and chicken to the mixture. Season with salt and pepper and mix everything together.
Grease a removable bottom baking pan with oil and sprinkle with flour (you can also use a regular baking dish). Pour the mixture into it. Sprinkle with thyme and a bit more pepper. Place zucchini slices on top (slice the second zucchini into 0.5-inch slices), sprinkle with the remaining grated cheese, and bake in the oven for 30 minutes at 180 degrees Celsius (350 degrees Fahrenheit).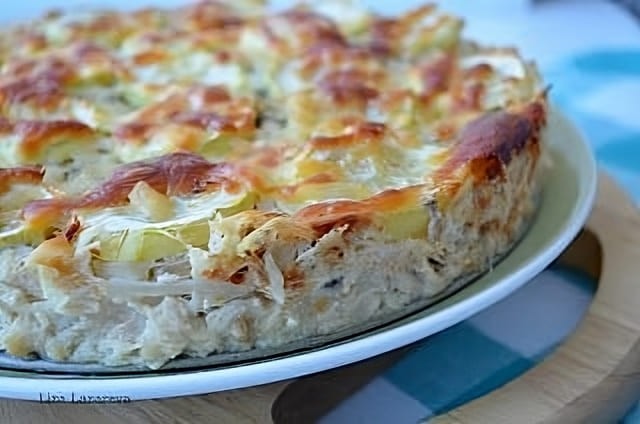 Then I increased the temperature to 220 degrees Celsius (430 degrees Fahrenheit) and browned the top for another 10 minutes at the top of the oven! The result was this superbly crispy crust!