This recipe unveils the secrets to creating a mouthwatering cheese dish that will leave your taste buds dancing with joy.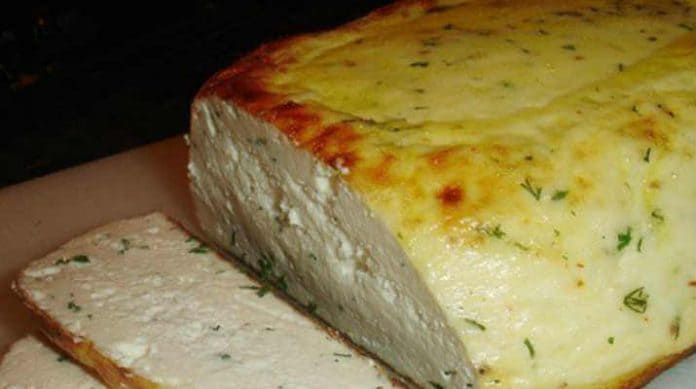 With just a few simple ingredients and easy steps, you can savor the creamy, savory goodness of freshly prepared cheese right from your oven. Whether you're a cheese enthusiast or a culinary adventurer, this recipe is a delightful journey into the heart of homemade comfort food. So, let's embark on this cheesy escapade and relish every bite of this incredible delight!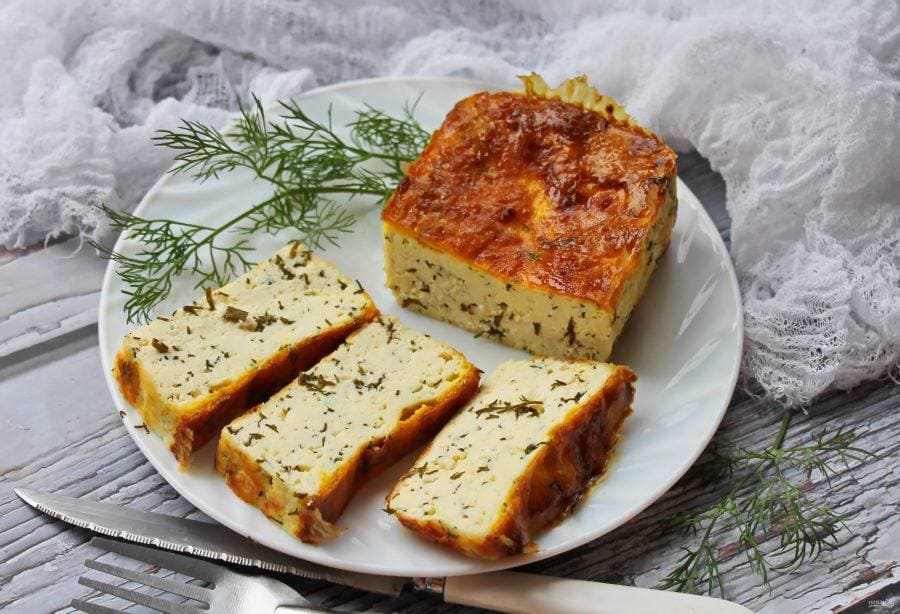 Ingredients:
Milk – 3 liters (101.44 fl oz)
Kefir – 1 liter (33.81 fl oz)
Eggs – 3
Salt – 10 grams (0.35 oz)
Sugar – 30 grams (1.06 oz)
Dill – 150 grams (5.29 oz)
Ground White Pepper – 1 gram (0.035 oz)
Instructions:
Whisk the eggs with kefir, then add salt, sugar, and pepper.
Bring the milk to a boil, then pour in the kefir mixture. Cook for a couple of minutes until curds form.
Strain the cooled milk mixture through cheesecloth.
Mix the resulting cheese with finely chopped dill and place it under a weight for 3 hours in a cool place.
Brush the cheese mixture with beaten egg yolk and place it in a baking dish lined with parchment paper.
Bake at 200 degrees Celsius (392 degrees Fahrenheit) for 30 minutes.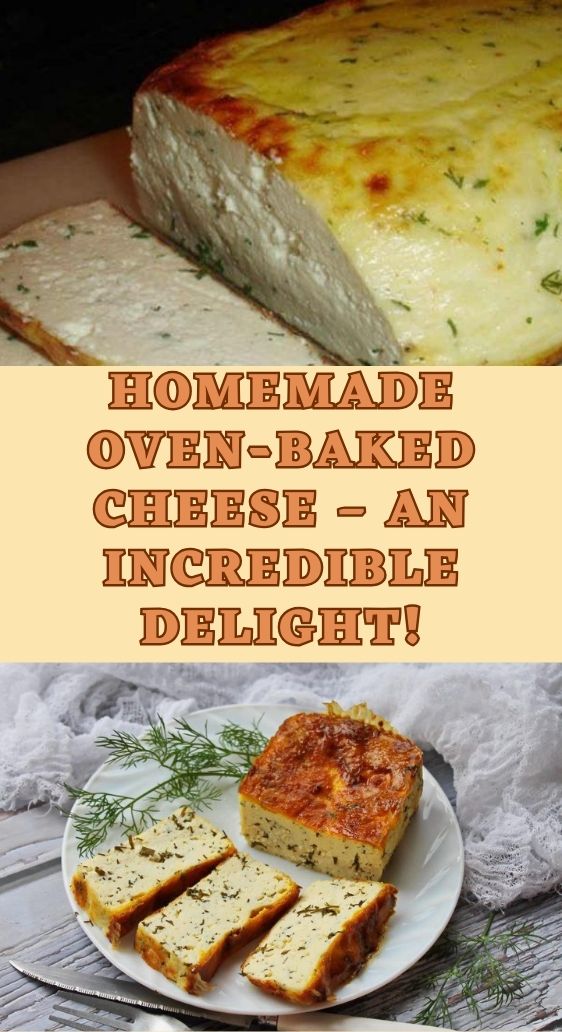 Enjoy your meal!