Here's a recipe that's quick, delicious, and easy on your wallet! These chicken hearts skewers are marinated in a flavorful mixture of soy sauce, honey, vinegar, and spices, creating a mouthwatering dish that's both savory and slightly sweet. The addition of cumin, if you choose to include it, lends a delightful twist to the flavor profile.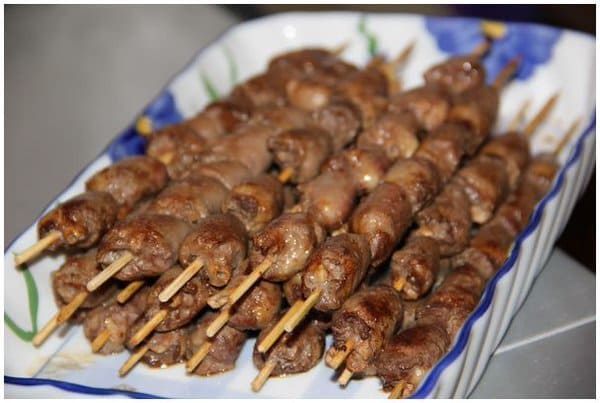 These skewers are perfect for a casual weeknight dinner or a weekend barbecue. Plus, using chicken hearts keeps the cost low without compromising on taste. So, whip up these budget-friendly and delectable chicken hearts skewers for a satisfying meal!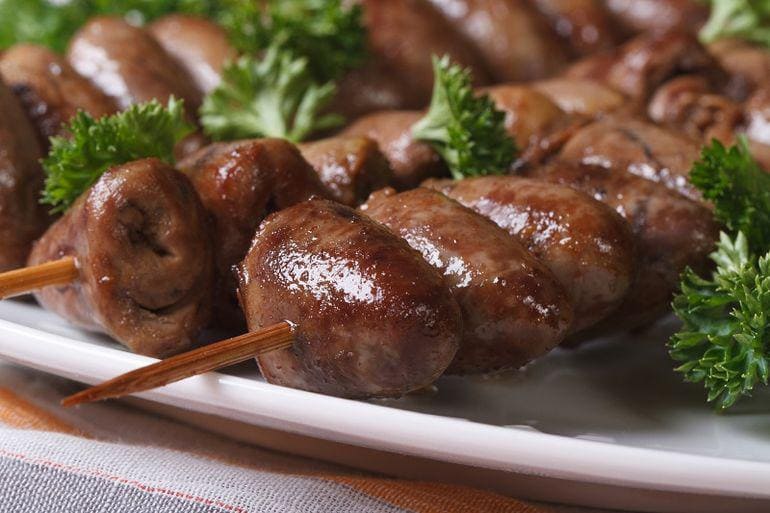 Ingredients:
500 grams of chicken hearts
1 tablespoon of honey
1 onion
3 tablespoons of soy sauce
5 milliliters of vinegar
Salt, black ground pepper, and cumin (optional) – to taste
Instructions:
For the marinade, mix together 3 tablespoons of soy sauce, 1 tablespoon of honey, 5 milliliters of vinegar, and finely chopped onion. Add salt, black ground pepper, and a pinch of cumin (if desired). Place the chicken hearts in the marinade and marinate for about an hour. Soak the skewers in water for half an hour during this time.
After an hour, thread the marinated chicken hearts onto the skewers.
Place the skewers on a greased grill rack and roast at 180°C (350°F) for approximately 30 minutes.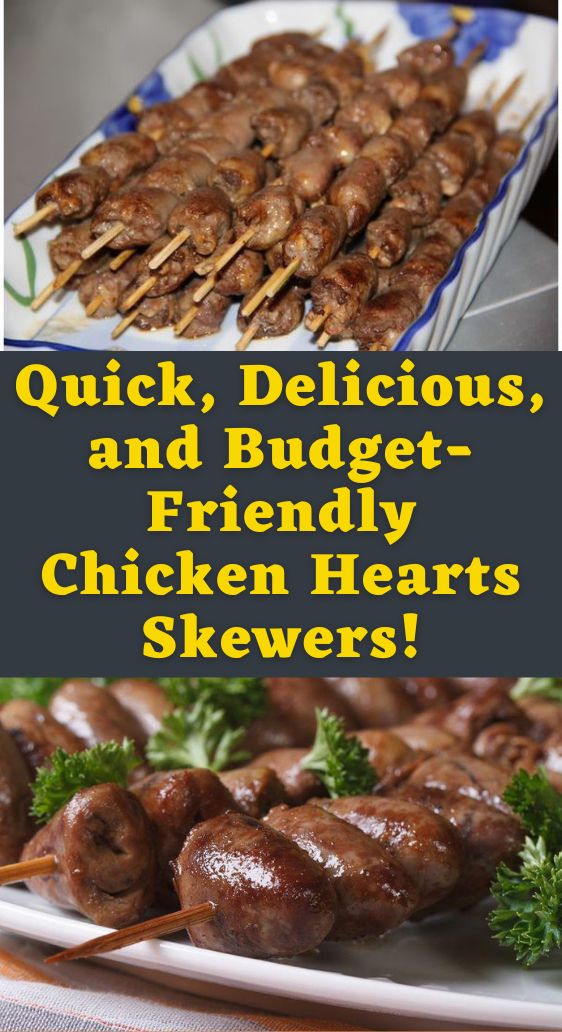 Enjoy your meal!