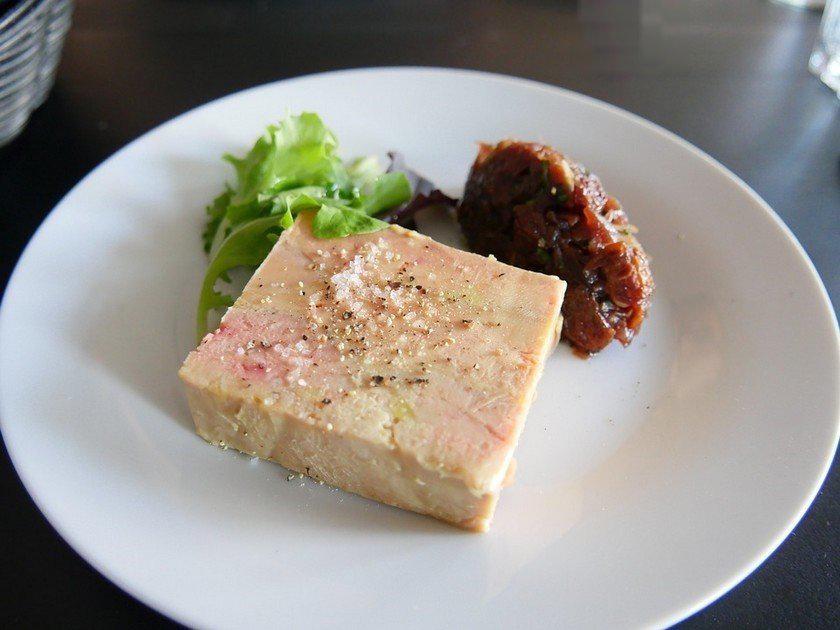 Ingredients needed to make homemade foie gras pâté for 6-8 people:
1 goose liver weighing 500 g;
20 ml of cognac;
6 g of fine salt;
1 g ground pepper.
Instructions:
Take the raw foie gras out of the refrigerator 30 minutes before cooking.
One of the secrets to success with homemade foie gras is to weigh the seasoning very accurately. So weigh and mix the salt and pepper.
Make small incisions in the goose liver. This will allow the seasoning to soak into the liver.
Fill both halves with brandy, then sprinkle on all sides with the salt and pepper mixture.
Cover the liver with foil and leave to marinate for 30 minutes in the refrigerator.
Place the first half of the liver into the baking pot with the outside of the liver (the more convex side). Gently tamp down so that the livers fit the shape of the pot.
Do the same with the second piece of liver.
Preheat the oven to 120°C.
Prepare a dish with high edges for the oven in addition to the baking pot in which the goose liver will be. Boil a liter of water.
Place the liver pot in the dish, then fill the dish halfway with boiling water.
Put it all in the oven and cook for 40 minutes.
When you take the liver pot out of the oven, place it in a bowl with cold water and ice cubes for 15 minutes to stop cooking.
Decorating
After cooking, it is advisable to place the foie gras on a plate and cover the top with a lid.
Place the pâté in the refrigerator for 24 hours.
The next day, remove the lid and remove any excess fat from the plate.
Melt this fat over low heat and pour over the pâté. This preserves the foie gras better.
Leave the homemade foie gras in the refrigerator for 1-2 days before tasting so that the pâté acquires a unique flavor.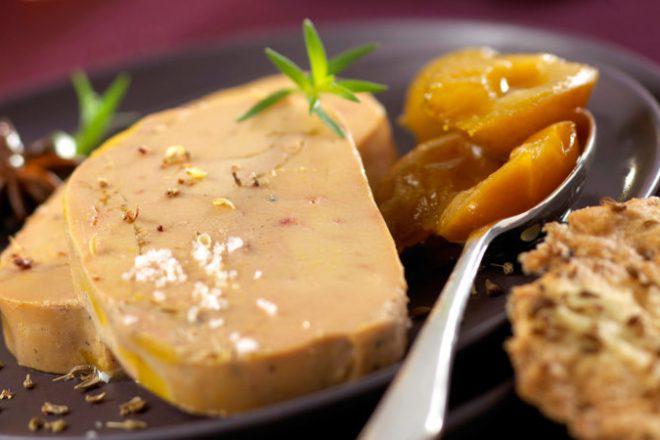 Good to know
This basic foie gras recipe can be improved by adding diced dried figs or black truffle pieces.
The amount of seasoning depends on the weight of the raw foie gras.
You should note the following proportions: 12-14g salt and 2-3g of ground pepper per kilo of foie gras.
If you are using strong alcohol, such as brandy or cognac, add 40 ml per kilo of liver.
But, if you are using a lighter alcohol such as dessert wine, the proportion is 60 ml per kilo.