Elevate the taste of your dishes with this Greek salad dressing that delivers an incredible burst of flavors! With the richness of olive oil, the zing of lemon juice, and the aromatic blend of garlic and oregano, your salads and meats will never be the same again.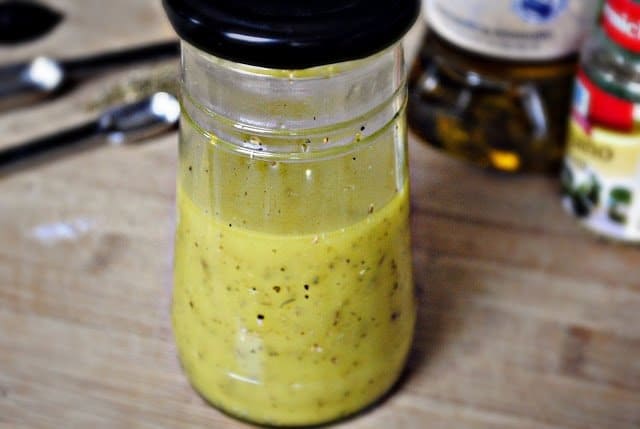 This versatile dressing is a must-have in your culinary repertoire, bringing the delicious essence of Greek cuisine to your table. Drizzle it over your favorite salads or use it as a marinade for meats to experience the magic of Greek flavors. Your taste buds are in for a treat!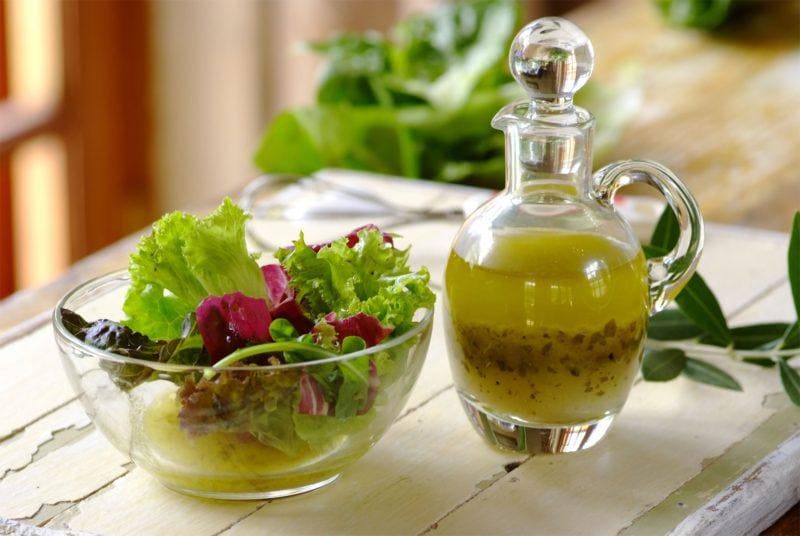 Ingredients:
Olive oil – 1/2 cup (120 milliliters)
Garlic clove – 1 piece
Lemon juice – 1/4 cup (60 milliliters)
Dried oregano – 1 teaspoon
Salt – 1/2 teaspoon
Black pepper – to taste
Instructions:
In a jar, place the crushed garlic clove.
Add salt, oregano, freshly ground black pepper to taste, olive oil, and lemon juice to the jar. Cover with a lid.
Shake the jar vigorously to combine the ingredients, then refrigerate.
This dressing is excellent for salads and can also be used as a marinade for meats.