There will be no need to go out and buy pre-packaged cheese sauce when you see how easy it is to make your own! This creamy Cheddar Cheese Sauce is perfect to pour over a baked potato, dip in some veggies, or even add to some noodles for homemade macaroni and cheese. In fact, use this recipe on your next batch of Chili Cheese Nachos!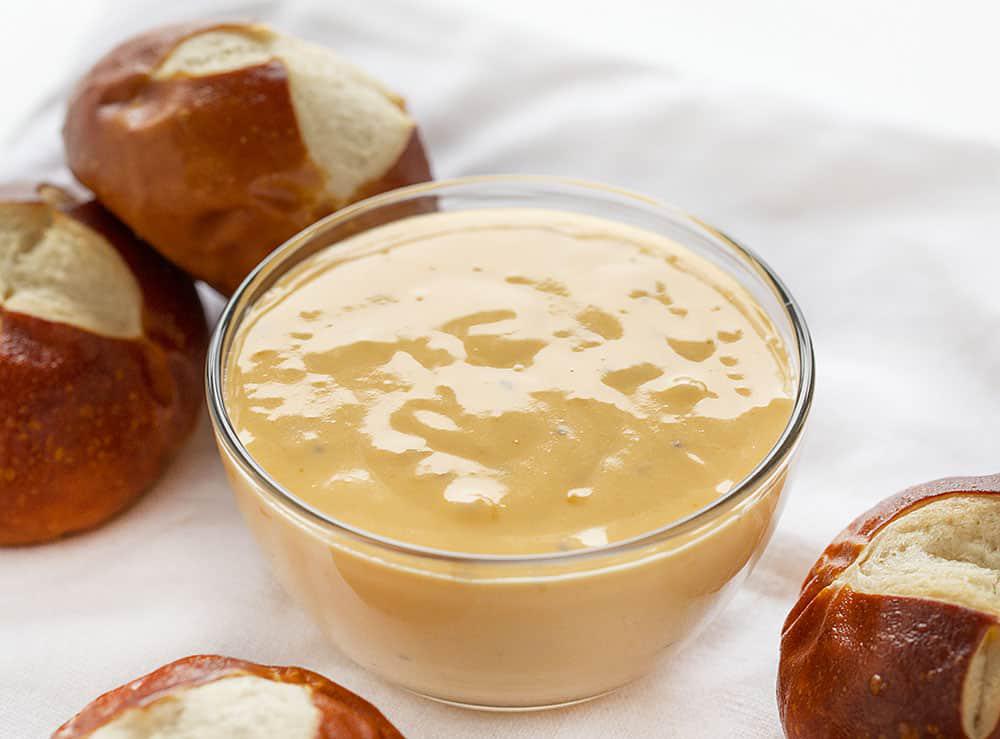 CHEDDAR CHEESE SAUCE
I love cheese! I don't just say cheese, I eat a lot of cheese!!!! It just seems to go with so many things! And, having your own cheese sauce ready when needed sure comes in handy! Yes, you could buy the store-bought cheese, but it is just not the same. And, you probably have all the ingredients on hand to make your own. Plus, it definitely is a bonus when you are trying to get your kids to finish their vegetables…and maybe you, too!
CHEDDAR CHEESE SAUCE RECIPE
With just a few ingredients, you can have homemade cheddar cheese sauce ready to use for whatever you need it for! This is so easy to make, and with it's smooth and mild texture and taste the whole family will love it!
Ingredients
Whole milk
All-purpose flour
Salt
Sharp cheddar cheese
Ground black pepper
HOW TO MAKE CHEDDAR CHEESE SAUCE
With a saucepan and ingredients that you probably have on hand, you can have some ooey-gooey cheese sauce ready to go! To make the sauce, combine 1/4 cup of the milk and flour in a saucepan. Stir it with a whisk, and then add the rest of the milk and salt. Bring it to a boil over medium heat, stirring a few times. Reduce heat to low and simmer for a couple of minutes, constantly stirring. Remove from the heat to stir in the cheese and pepper until the cheese melts. Yes, you do need to remove the saucepan from the heat when stirring in the cheese. If you leave the sauce over the heat, the cheese will curdle and you will not get that creaminess that you would expect.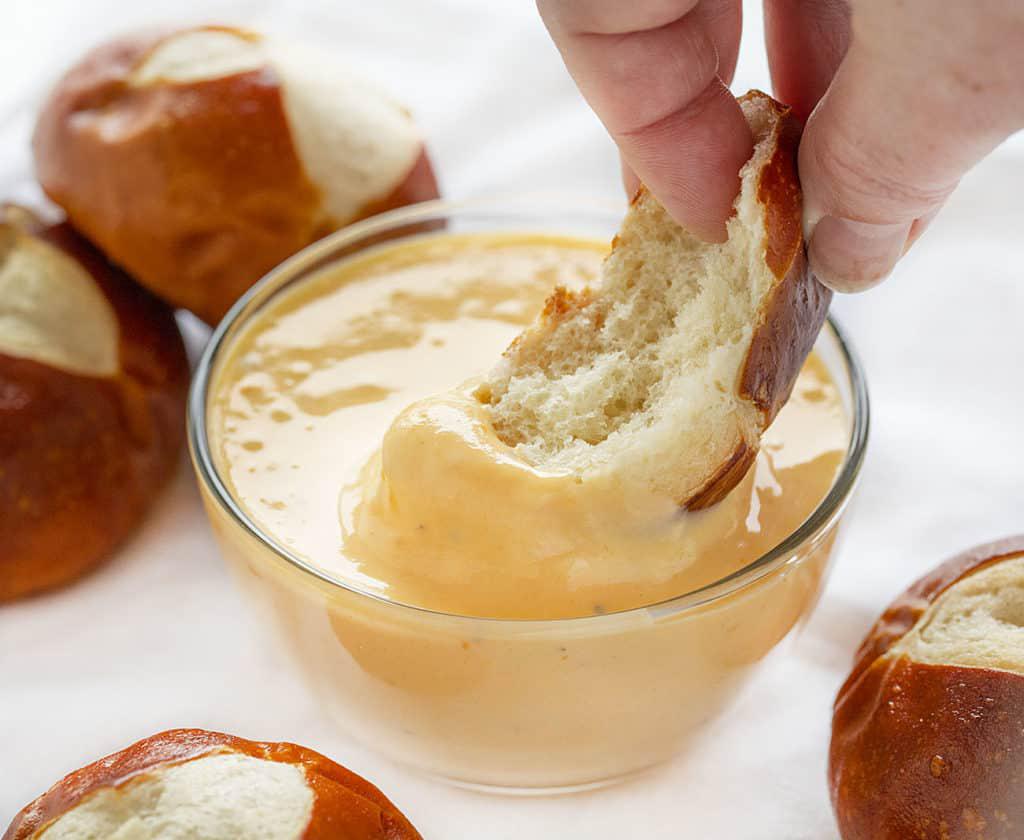 WHAT TO SERVE WITH CHEDDAR CHEESE SAUCE
This Cheddar Cheese Sauce is pretty mild in taste, so it is definitely kid-friendly and can be added to a lot of foods. I love it with a baked potato and broccoli, but it works well with chips, noodles, sandwiches, pretzels, etc. If you want a little more kick to the sauce, try other types of cheeses like pepper jack cheese or really go out on a limb by using habanero cheddar cheese!
HOW LONG WILL CHEDDAR CHEESE SAUCE LAST?
Well, once you start putting cheese sauce on everything, Cheddar Cheese Sauce will not last long! But, if you have to store it, be sure to keep it in an air-tight container. Unlike store-bought brands of cheese sauce, homemade cheese sauce will only last about 4 days in the refrigerator. If you need to thin it out at all when reheating, just add a little milk to the sauce.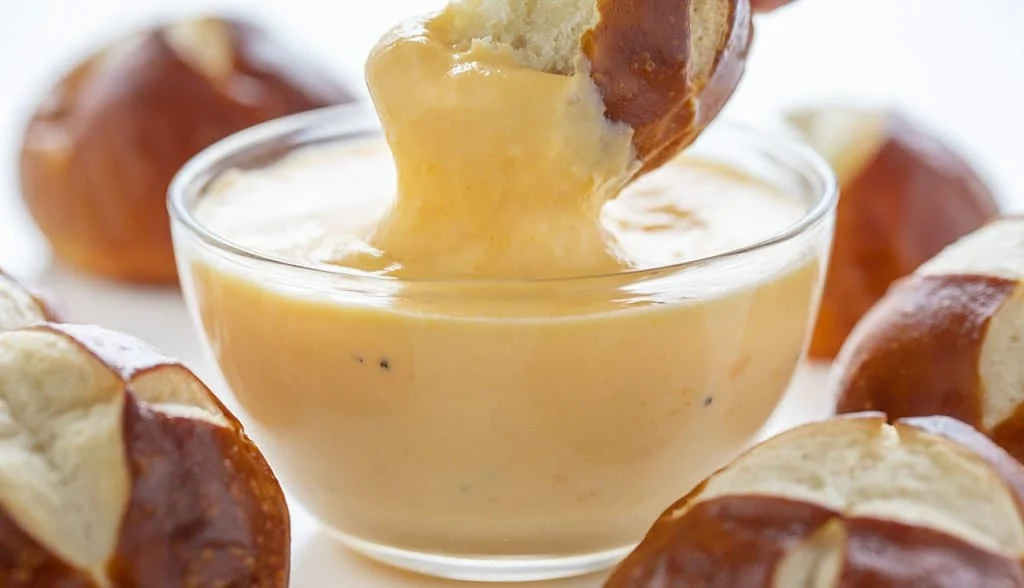 Ingredients
1 cup whole milk, divided
4 teaspoons all-purpose flour
½ teaspoon kosher salt
3 ounces (⅔ cup) sharp cheddar cheese, shredded
¼ teaspoon freshly ground black pepper
Instructions
In a medium saucepan, whisk together ¼ cup of milk and flour.
Pour in the remaining milk and salt, bringing it to a boil over medium heat. Stir frequently.
Reduce heat to low and simmer for 2 minutes, stirring constantly. The mixture will start to thicken.
Remove from heat, and stir in the cheese and pepper until the cheese melts.