Golden rum cake is one of those desserts you have to try at least once in your dessert life. Now many think that it is going to get you drunk but most all of the alcohol will bake off and what you are left with is a lovely sweet taste.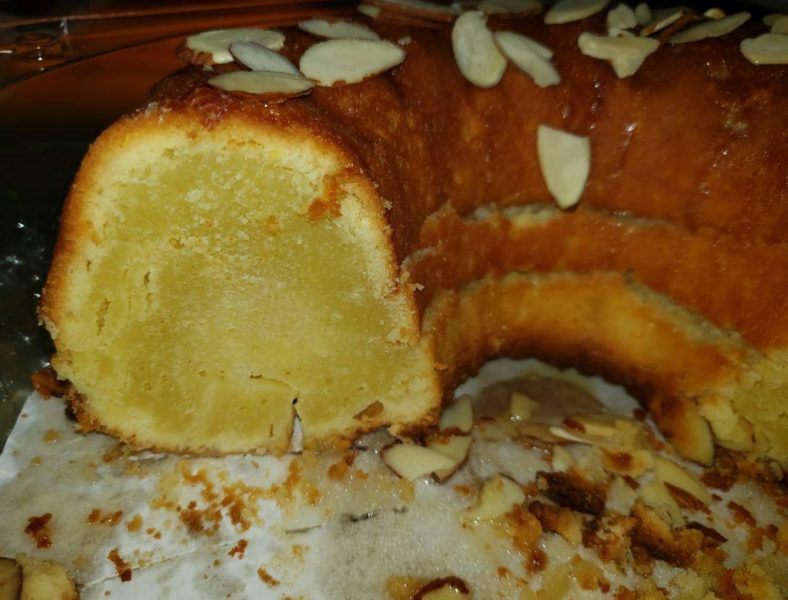 Ingredients
1 cup chopped walnuts
18¼ oz yellow cake mix
4 eggs
1 cup white sugar
½ cup water
½ cup vegetable oil
1 cup dark rum
3½ oz package instant vanilla pudding mix
½ cup butter
¼ cup water
Powdered sugar (optional)
Directions
Preheat the oven to 325 degrees F and grease and flour a 10 inch Bundt pan.
Sprinkle chopped nuts evenly over the bottom of the pan.
Blend the cake mix and pudding mix, then whisk in the eggs, ½ cup water, oil and ½ cup of the rum.
Pour the batter over the chopped nuts in the pan.
Bake for an hour or until a toothpick inserted into the cake comes out clean.
Let it sit for 10 minutes in the pan, then turn it out on to a serving plate.
Combine the butter with ¼ cup of water and a cup of sugar in a pan and bring this mixture to a boil.
Boil it for 5 minutes, stirring all the time, to make the glaze, then take it off the heat and add the remaining ½ cup of rum.
Brush the glaze over the cake top and sides.
Let the cake absorb the glaze and repeat until all glaze has been used.
Sprinkle with powdered sugar, if you like.