Looking for a quick and easy chocolate cupcake recipe? Look no further! With just a handful of simple ingredients, you can whip up a batch of delicious chocolate cupcakes in just 30 minutes. These cupcakes are light, fluffy, and packed with rich chocolate flavor.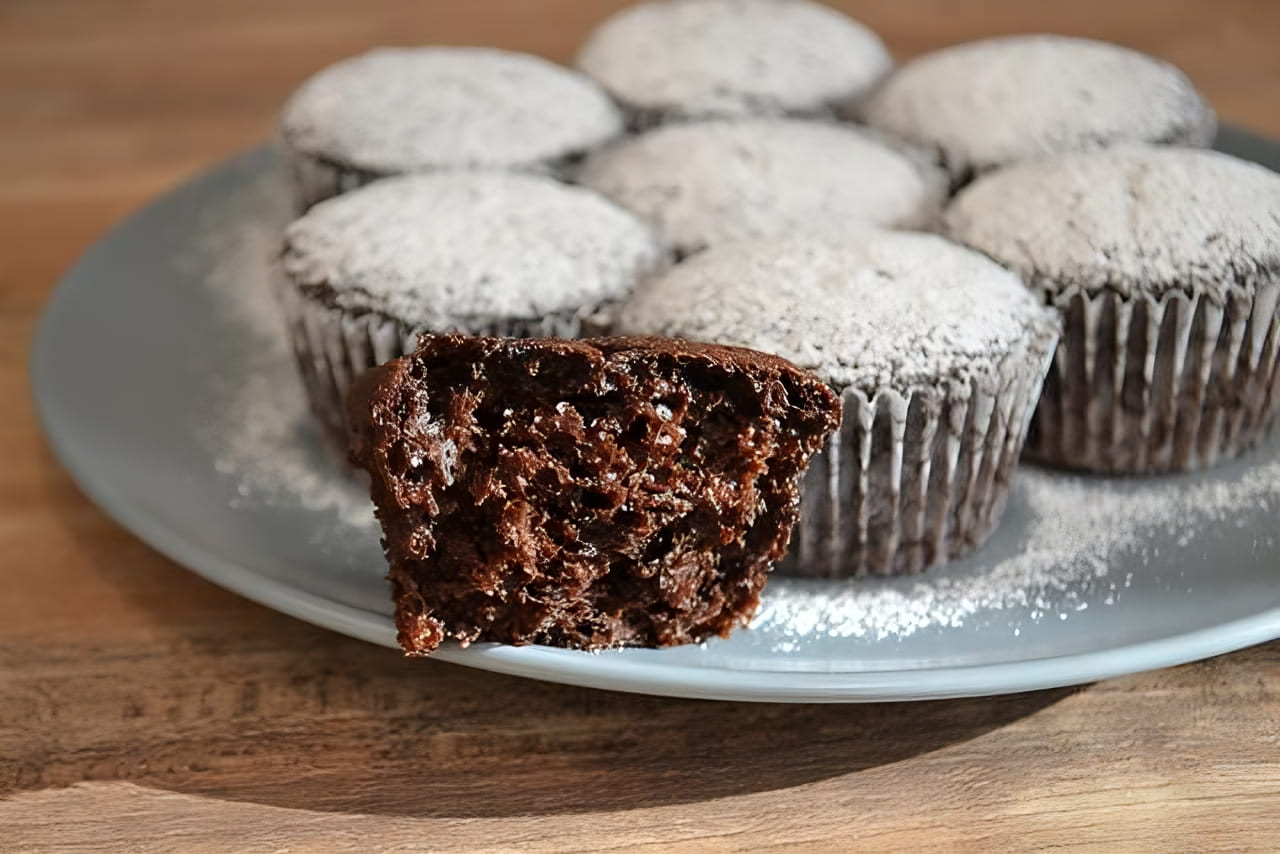 Made with simple ingredients like flour, cocoa, baking powder, eggs, sugar, vegetable oil, and natural yogurt, these cupcakes are a chocolate lover's dream come true. The batter is made by combining dry ingredients and wet ingredients separately before mixing them together.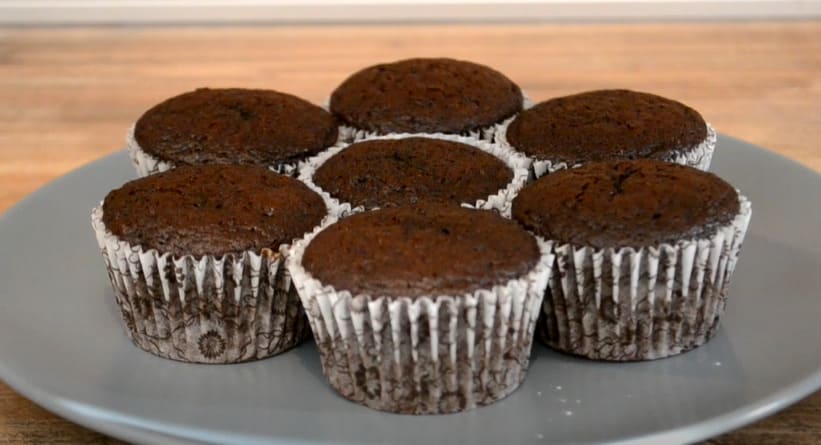 The resulting batter is quite liquid, which is poured into cupcake molds and baked for 20 minutes at 180 degrees Celsius. The cupcakes rise beautifully in the oven, and you can decorate them with a dollop of cream or a dusting of powdered sugar for added indulgence. This recipe makes 12 standard-sized cupcakes that are perfect for a quick and delicious treat any time of day.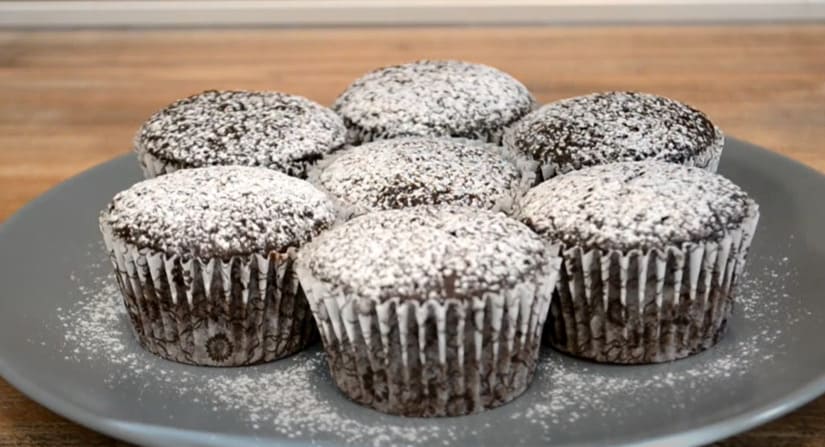 Ingredients:
105g flour (4 heaping tbsp.)
35g cocoa powder (2 heaping tbsp.)
¾ tsp. baking powder
½ tsp. baking soda
¼ tsp. salt
2 eggs (not large)
170g sugar
70 ml vegetable oil (odorless)
120g plain yogurt
Instructions:
Combine flour, cocoa powder, baking soda, baking powder, and salt in a mixing bowl and stir well.
In a separate mixing bowl, beat the eggs, sugar, vegetable oil, and yogurt until well combined.
Add the dry ingredients to the wet ingredients and mix until well combined. The batter will be quite runny.
Pour the batter into cupcake liners, filling each no more than halfway full.
Bake at 360°F for about 20 minutes, or until a toothpick inserted in the center comes out clean.
Let the cupcakes cool completely before decorating with your favorite frosting or dusting with powdered sugar.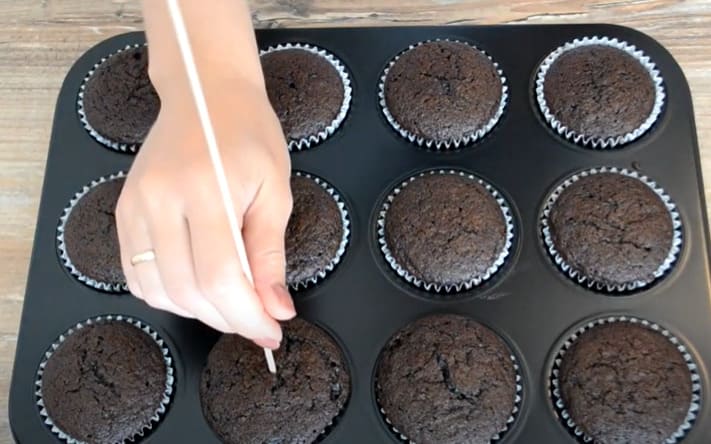 With this recipe, you'll have 12 standard-sized chocolate cupcakes that are sure to be a hit with family and friends. So why wait? Start baking and enjoy the delicious taste of homemade chocolate cupcakes in no time!