Cream Cheese Tortilla Bites are an easy, but tasty appetizer that is flavored with everything seasoning and fried for flavorful bite-sized finger food.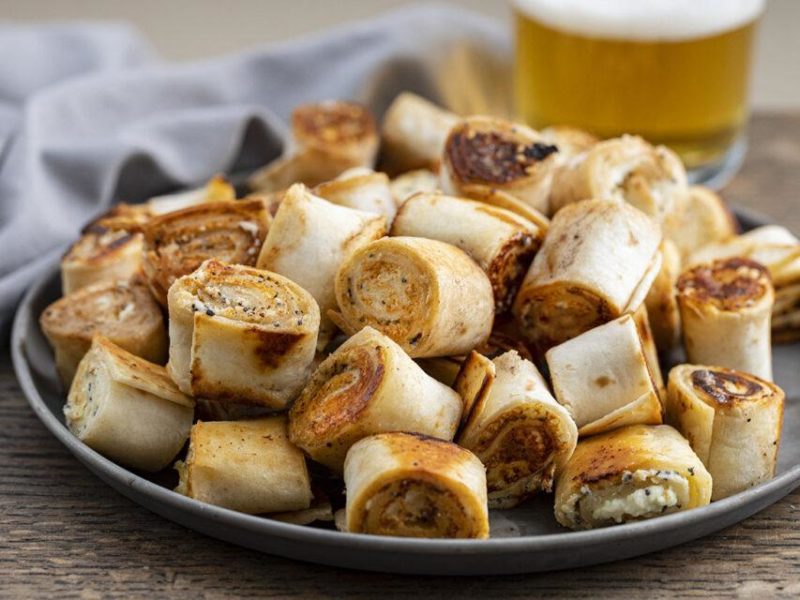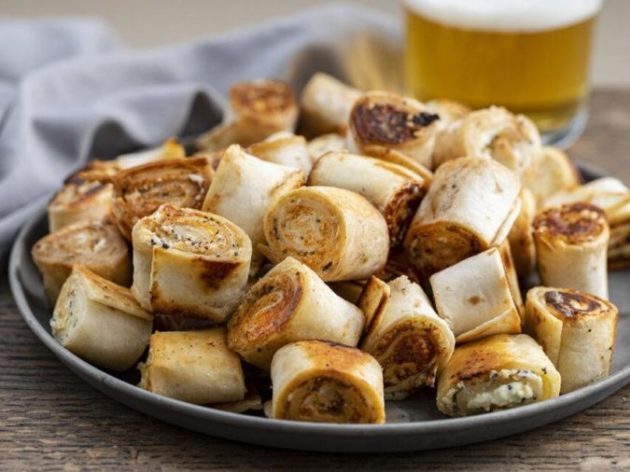 CREAM CHEESE TORTILLA BITES
I love an easy appetizer to put together, and especially one that is as scrumptious as it is easy to make. I really couldn't stop grabbing one each time I walked by the pile of them on the plate. Let's just say the pile is no longer a pile. Anyway, with just four simple ingredients, you can have these ready to munch on any time!
CREAM CHEESE TORTILLA BITES INGREDIENTS
With cream cheese in the recipe, you know it's going to be good! Full recipe in the recipe card below.
Tortillas–I used plain flour tortillas for this recipe, but I think it would be fun to try some flavored tortillas (maybe a jalapeno or sundried tomato tortilla) next time.
Cream cheese–Room temperature is best.
Everything seasoning
Butter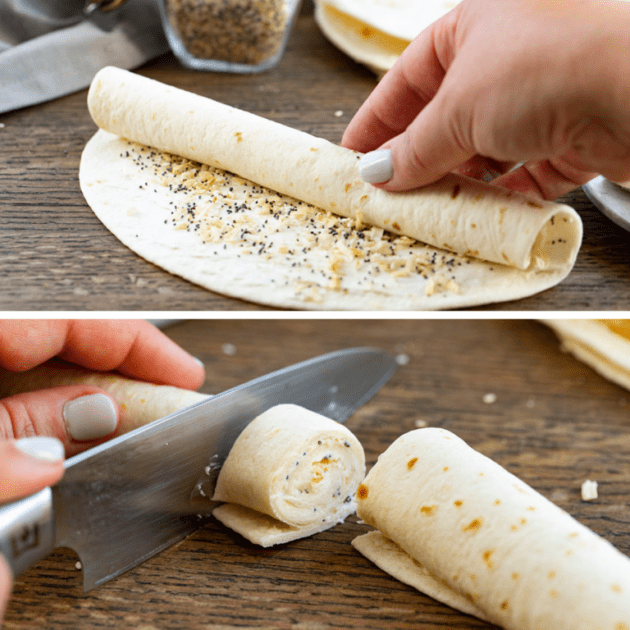 HOW TO MAKE TORTILLA BITES
It is best to use room temperature cream cheese for this recipe. One trick to get the cold cream cheese to room temperature fast is to fill a metal dish with hot water and submerge the contents of the foil packet into the water. The cream cheese will be at room temperature in about 5-10 minutes.
To make the bites, lay out the tortillas and evenly spread the cream cheese over each one. Next, sprinkle about a teaspoon of everything seasoning on top of the cream cheese. Roll up the tortilla, cut off the ends, and cut each into six pieces. (You can definitely use the ends, too, if you want to.)
Finally, fry the bites in melted butter in a large frying pan over medium heat. Add the bites to the pan, cut side down, and cook for 1-2 minutes per side. They will be golden brown. Serve warm.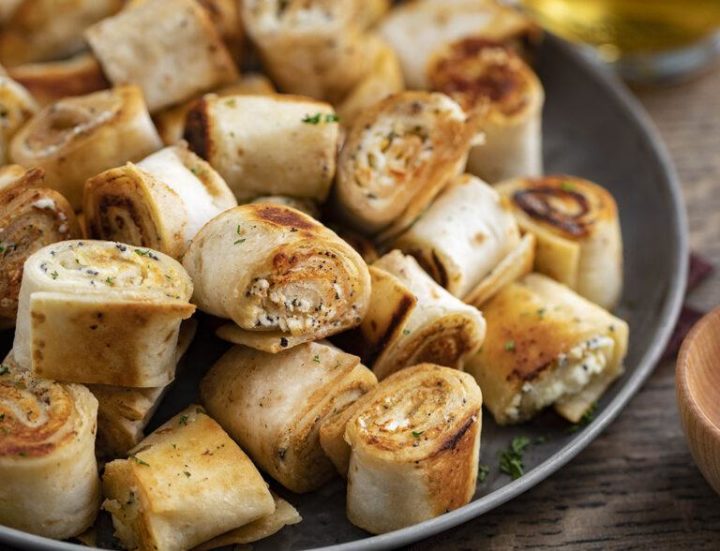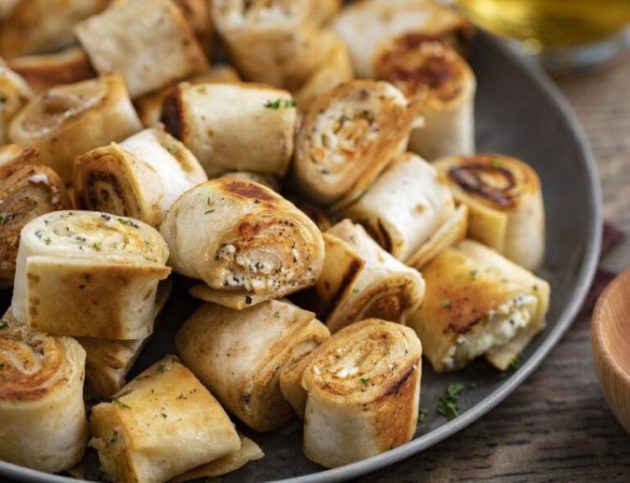 Ingredients
6 medium (8 inches) tortillas
8 ounces cream cheese, room temperature
2 tablespoons everything seasoning, divided
2 tablespoons butter
Instructions
Divided equally, spread the cream cheese evenly over the tops of the tortillas.
Sprinkle each with 1 teaspoon everything seasoning, roll up, and cut into 1-inch bites. (I cut off the ends and cut the remaining into 6 pieces for a total of 36 bites.)
In a large frying pan, melt butter over medium heat. Add the bites (cut side down) and cook for 1-2 minutes or until golden brown. Flip and repeat with the opposite side.
Serve warm.